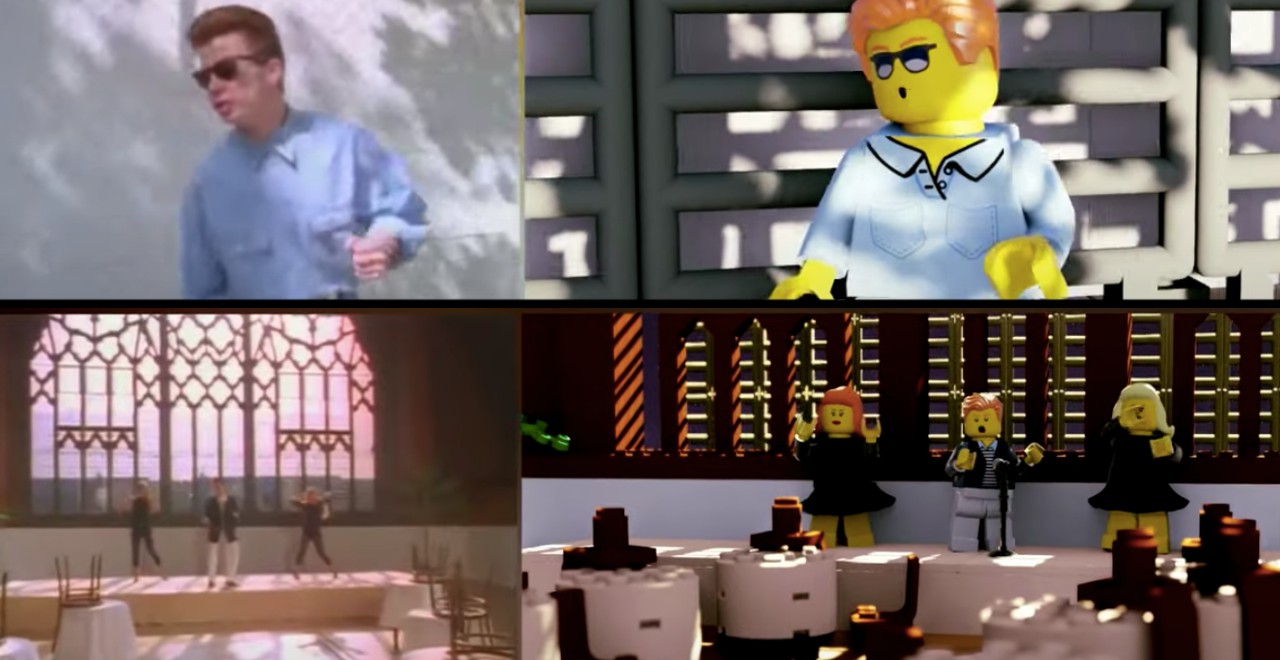 Credit: YouTube/Domy13
The '80s was overflowing with great music. With songs like Take On Me by a-ha, Michael Jackson's "Beat It", and Journey's "Don't Stop Believin'" still making regular appearances nearly 40 years later, it was undoubtedly a golden age of music. There was one song, however, that has withstood the test of time no matter how freaking hard we've tried to avoid it. Some might even say that this particular song is never gonna give us up. Of course, we're talking about Rick Astley's iconic "Never Gonna Give You Up". It's a fine song, it's pretty much exactly what you'd expect to emerge from an era fueled by Garbage Pail Kids and cocaine.
Over time, this song transformed into its own beast. Meme culture got its sticky little hands on it, and now it's virtually inescapable. You've likely heard this song way more times than you ever intended to, clicking completely unrelated links only to be hit with the ol' "bait-and-switch". The sweeping phenomenon known as the "Rickroll" has been going on for well over a decade, with no sign of slowing down.
Astley himself eventually accepted his meme fame, using a float to Rickroll anyone watching the Macy's Thanksgiving Day Parade in 2008. In another live-action Rickroll, Astley showed up at a Dave Grohl show and the two proceeded to duet Astley's inescapable song to over 60,000 fans.
Most recently, a new take on the iconic Rickroll has us conflicted. On the one hand, it's still a Rickroll – but it's so impressively done that we kind of love it. If we're going for accuracy, we should clarify that it's less of a "Rickroll", and more of a "Brickroll". Specifically, a LEGO Brickroll.
In his first Youtube animation, a user named Domy13 created an entirely Lego-based recreation of the iconic '80s music video. The detail is incredible – in fact, Domy13 was so confident in his Lego rendition's accuracy that he even posted a side-by-side comparing his animated version to the original. Regardless of how tainted your opinion of the Astley hit may be, this video is well worth a watch.
Now do Freebird!