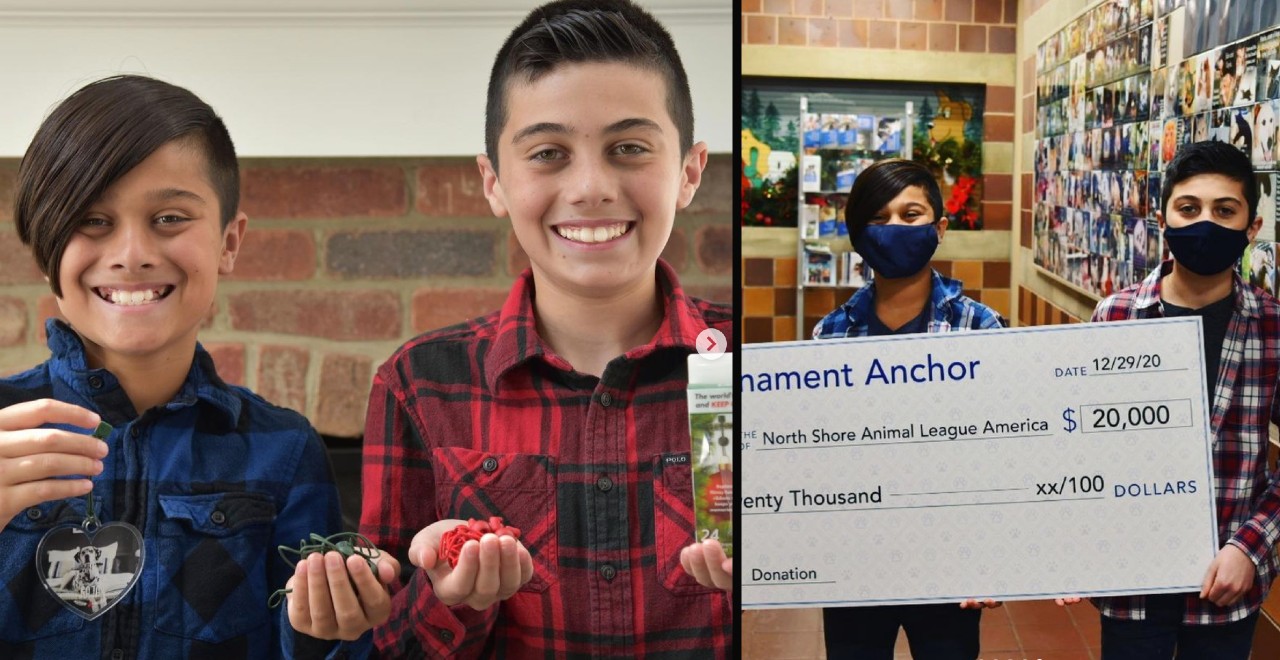 Credit: Instagram/zara.the.ornament.anchor.pup
Every parent has seen a favorite Christmas ornament go crashing to the ground. Whether it's a baby's fault or a dog's fault, or maybe an over-helpful toddler is to blame, the end result is the same; you have to clean up a mess and get bummed out. Two kids came up with an invention to stop that, and they've made nearly a quarter-million dollars off it in the past year.
Ayaan and Mickey Naqvi, ages 12 and 14, respectively, had been there before. The Connecticut brothers were hanging ornaments when a favorite slipped off and broke. That was the genesis for their Ornament Anchor, which started as Ayaan's school project but quickly blew up into a full-fledged business for the two.
View this post on Instagram
The Ornament Anchor is a great way to secure the important ones to the branch more securely, so none of the little ones (whether two or four-legged) can easily knock them down. After Ayaan was swarmed with interest from parents at the school fair for his creation, the two brothers designed the product, built an awesome website, got a patent for it, and boom, they were in business.
View this post on Instagram
They started selling out at Christmas fairs and soon were featured on QVC (where they sold out) and Good Morning America. They made more than $250,000 (during a pandemic no less) in their first year as inventors slash business owners and donate 10 percent of all proceeds to animal shelters. Seriously, how cool is that? They just dropped $20k to the North Shore Animal League and have donated to others.
View this post on Instagram
"Ever since I was super young I've had a fascination with all of life's creatures," Ayaan said of his reason to support shelters. "My goal is to help as many animals in need as I can."