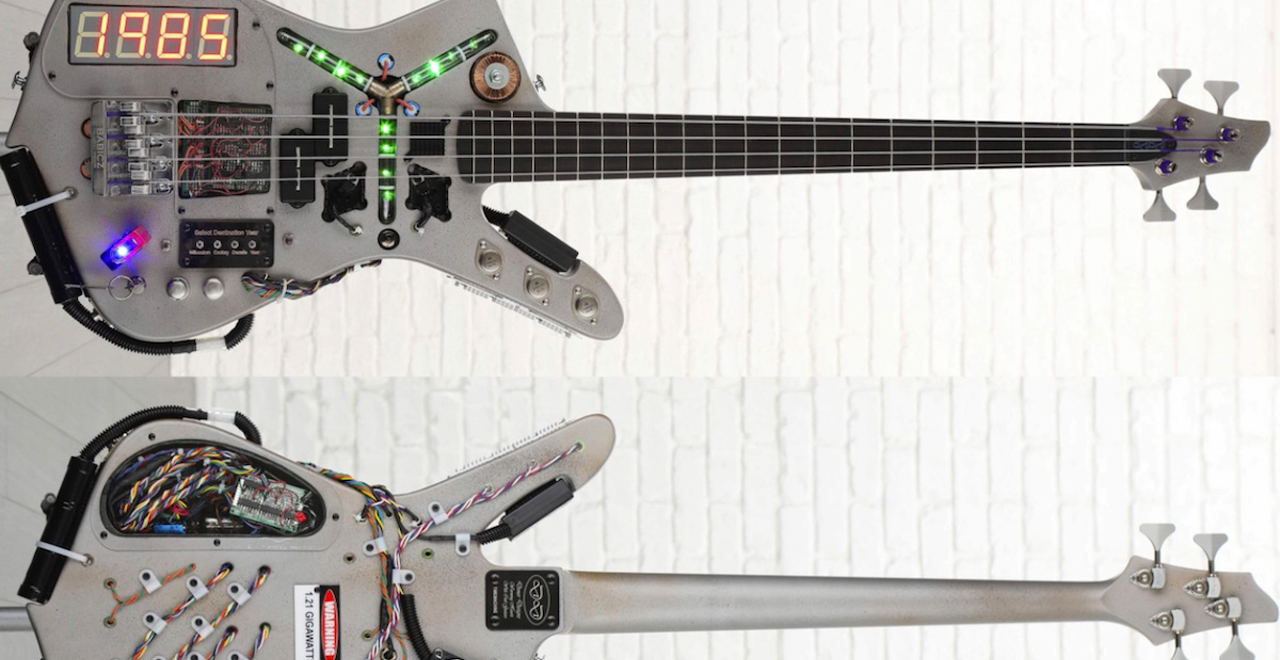 Credit: Doner Designs
There's a reason people keep wondering if Back to the Future is ever going to be rebooted (it's not): it's a classic. People love it, and they're scared Hollywood is going to mess with it. There are so many indelible parts of the movie, including catchphrases, outfits, props, and soundtrack.
Michael J. Fox, the one and only McFly, knows how important the movie's legacy is, and he's leveraging it for a good cause.
Doner Designs has created a bass guitar inspired by the Back to the Future DeLorean, and, built to look like the dashboard, complete with a flux capacitor, this thing is a sight for sore eyes.
View this post on Instagram
Here's the official description of the guitar, which was auctioned off, with all proceeds going to the Michael J. Fox Foundation:
This one-of-a-kind custom creation results from a ~300-hour labor of love by Steve and Richard Doner …Direct reference to the Back to the Future movie series was avoided, out of respect for intellectual property, but the bass features a selectable destination year display, a device resembling a flux capacitor and other electronic gadgetry sure to please fans of the time travel entertainment genre, 80's pop culture and musicians alike.
Look at the detail!
View this post on Instagram
That's not all, the flux capacitor – baked right into the body of the guitar – actually lights up. You can see it in the video below. Now if you'll excuse me, I gotta go back in time to be the one who buys this thing!