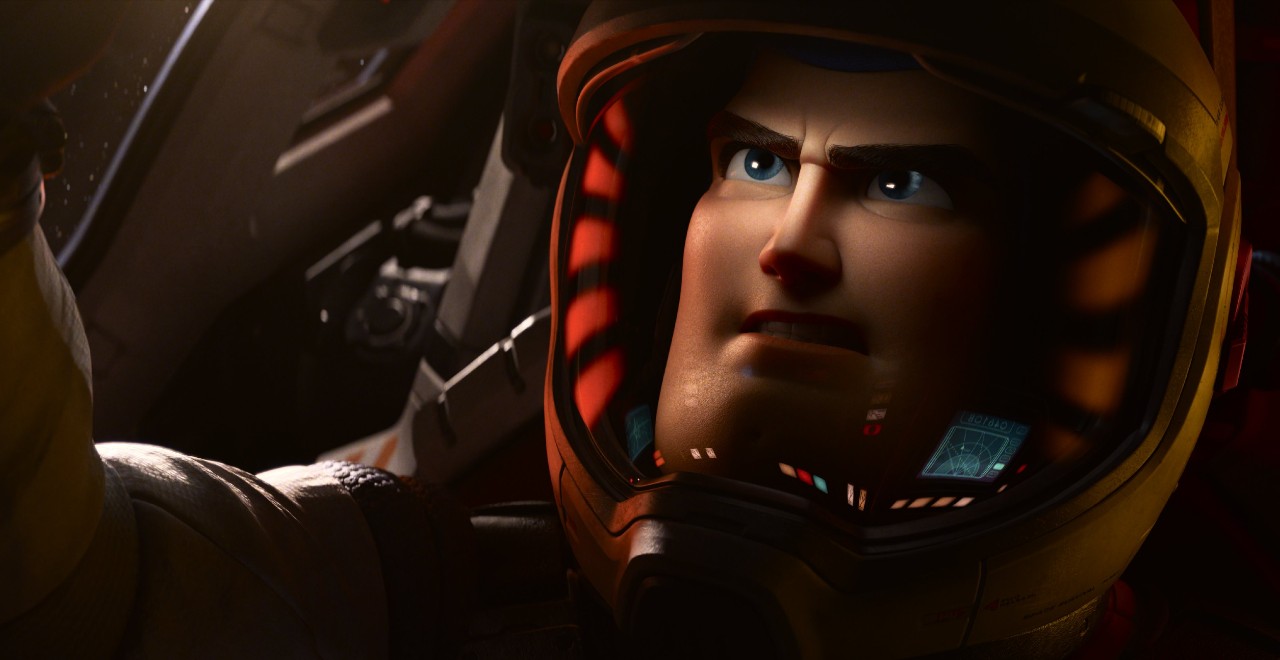 Credit: Pixar/Disney
In perhaps the biggest Pixar news from the massive Disney Star Wars and Marvel news-bomb Thursday was a new Toy Story movie…kind of. We'll stay in the Toy Story universe with "Lightyear", which is a prequel and a look at the ORIGINAL Buzz Lightyear.
Sure, there was a TON of Star Wars and Marvel news, but for fans of kids movies and animation, there was plenty of excitement. And "Lightyear" had fans "Buzzing" online (I am so sorry for that pun).
Blasting into theaters June 17, 2022, Lightyear is the definitive story of the original Buzz Lightyear. Voiced by @ChrisEvans, get ready to go to "infinity and beyond" with Lightyear. 🚀 👨‍🚀 pic.twitter.com/LdYXlN33sP

— Pixar (@Pixar) December 11, 2020
Let's pause here to say THIS ISN'T ABOUT THE TOY BUZZ LIGHTYEAR. Some fans were mad that Buzz wasn't being voiced by Tim Allen, who has voiced the character in all the Toy Story movies. Apparently, this film examines the character the toy is based on. And this Lightyear will be voiced by Captain America himself, Chris Evans.
View this post on Instagram
Evans said working with Pixar is a "dream come true" and that's he's been a massive fan since the beginning. Evans said he couldn't stop smiling during the pitch meeting and paid proper tribute to Tim Allen and his character. He also said the movie is going to be REALLY special and that the Pixar team "really knows what they're doing over there."
It sounds cool!
Along with Lightyear, we got a TON of other Pixar News, including a new CARS series, so we'll get more Lighting McQueen and Mater journeys. Disney+ also has a Zootoopia Plus series coming, "Baymax", which will follow the robot from "Big Hero 6", and "Tiana" based on the heroine from "The Princess and the Frog."
Also, another beloved Disney movie will be getting its own series, as Disney+ teased a "Moana" series in 2023.
Just Announced: @DisneyAnimation's first-ever original animated series are coming to @DisneyPlus: Baymax!, Zootopia+, and Tiana are coming in 2022, and Moana, the series, in 2023. pic.twitter.com/s7aOht4uU6

— Disney (@Disney) December 11, 2020