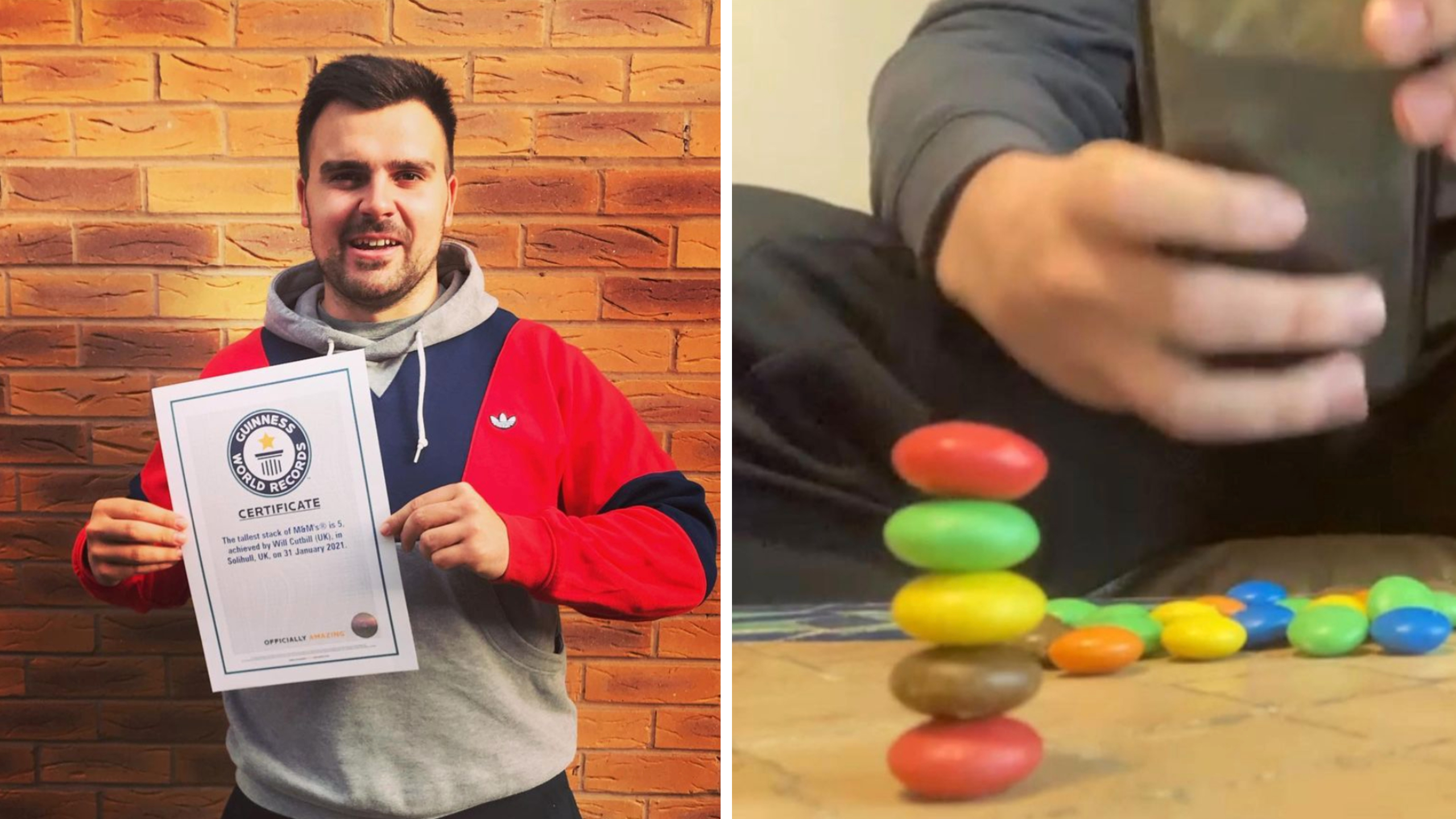 Credit: Instagram/will_cutbill
A British chocolate-lover has claimed the Guinness World Record for stacking M&Ms. If you heard this news, and someone forced you guess how many he stacked, what would you go with? 50? 100? The number is actually shockingly low. Will Cutbill claimed the world record by stacking just five M&Ms.
And it's actually wayyy harder than it sounds.
"When I tell 'em it's a whopping five, they're shocked," he said to CNN. "They want to give it a go. Try and beat me."
View this post on Instagram
He decided to chase history while eating the candy during one of the COVID lockdowns. Shakespeare writes King Lear, some people shatter world records for stacking candy.
"At first it wasn't very many until one day I thought right, let's crack this, so I sat down very determined to complete it," he said.
View this post on Instagram
He is a civil engineer, so dedication and planning are natural to him. But the record is deceptive, as it's actually much harder than it looks. He had hundreds and hundreds of failed attempts before he finally broke through.
He's always wanted a Guinness World Record, and Cutbill said he's bought the books every year and dreamed of one day reading his name in it. Now he will, for something that only took a few pieces of candy (and many hours of free time).
And he celebrated by eating the M&Ms, which sounds like how he'd also comfort himself after failure. Devouring M&Ms used in a World Record title also sounds like the plot of an M&Ms commercial during the Olympics or something. History is made, and then history is eaten.