These Mint M&M Ice Cream Sandwiches Will Sweeten up Your St. Patrick's Day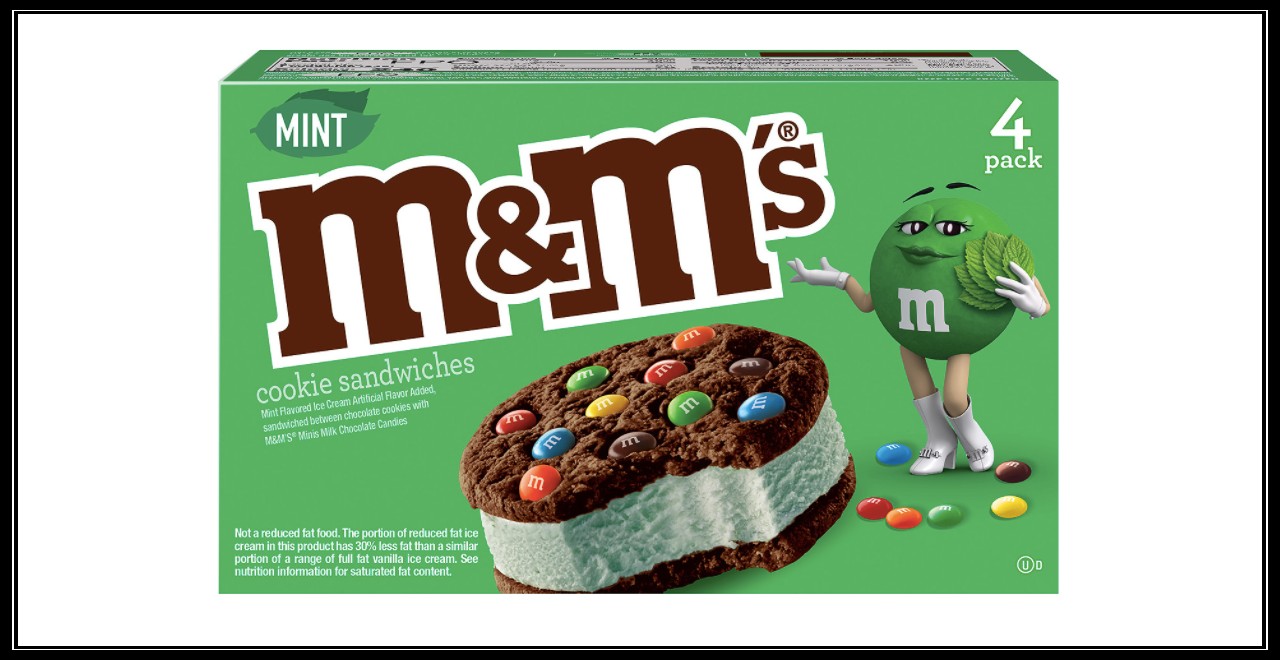 Even during years when our celebrations aren't rudely interrupted by a raging pandemic, arguably the best part of many holidays are the novelty foods that they inspire. There are a few guidelines, however, that must be in place in order for a holiday-themed food item to be successful. They don't need to taste good, they don't even need to make logical sense – they just need to be overwhelmingly reflective of the holiday. What's the easiest way to make a seasonal food item painfully obvious? That's right, dye 'em.
M&M's is on-point with their colorful branding, dying their exact same candy-coated chocolate various colors for Christmas, Valentine's Day, Halloween – honestly, it's a genius move and they should be proud. This year for St. Patrick's Day, the folks over at Mars Wrigley (M&M's parent company) are kicking things up a notch. Not only are they going green, but they're also going full Shamrock.
Conveniently timed to line up with the St. Patrick's Day holiday, Mars Wrigley is releasing two new flavors of their unparalleled M&M's cookie ice cream sandwiches. One new flavor features rich vanilla ice cream between two chocolate cookies, while the other features mint ice cream between two chocolate cookies. Both, of course, are sprinkled with mini M&M's candies.
Though the green mint cookie sandwich comes out just in time for St. Patrick's day, it isn't branded as such. This is amazing news for mint-lovers everywhere, because it means that these drool-worthy cookie sandwiches won't be disappearing from freezers as soon as the holiday season passes. These new additions to the Mars Wrigley ice cream line will be available in major stores nationwide, starting in early March.
Jayesh Shah, Ice Cream Marketing Director at Mars, said in a press release, "We're excited to expand the joy of M&M'S colorworks to the Mars Wrigley ice cream line, starting with a minty green treat for St. Patrick's Day. These new flavors add even more options alongside our fan-favorite M&M'S Vanilla and Chocolate Cookie Sandwiches – offering a fun and enjoyable treat for any occasion."