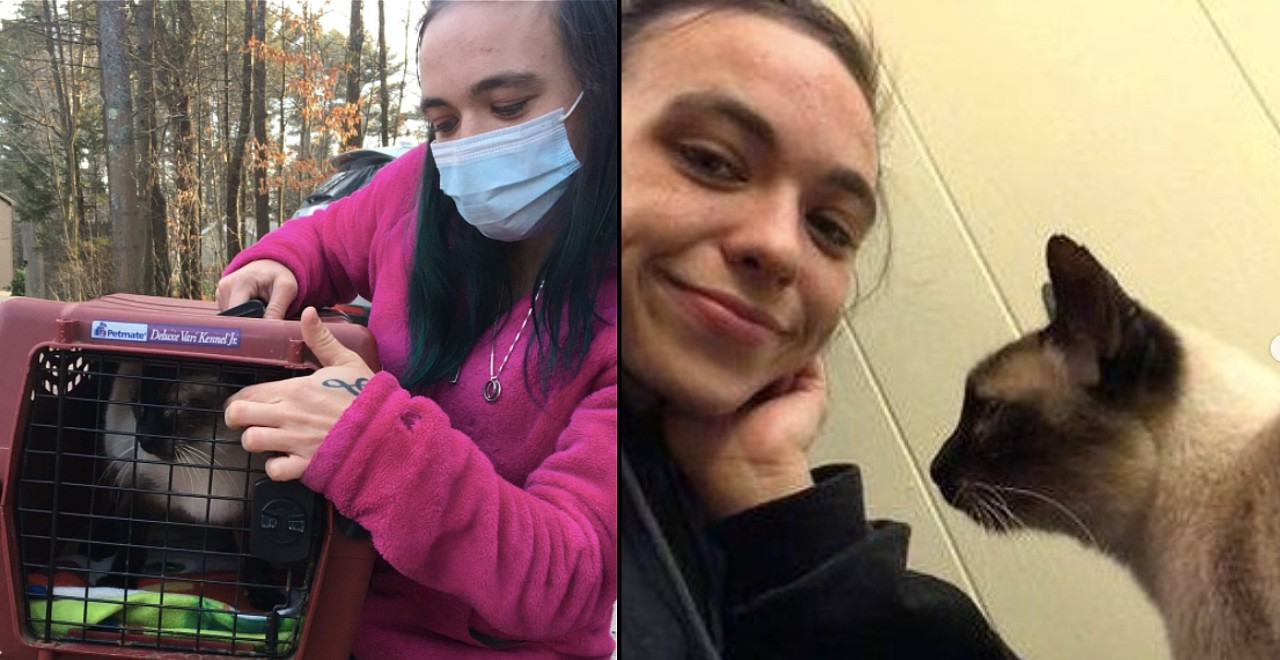 Credit: Instagram/midcoasthumane
A lot can happen in five years. You can go from childless to a father of six, earn a degree, you can live through what feels like half of 2020. Everything can change in half a decade, which makes Kendra Armstrong's story that much more incredible.
Five years ago, Armstrong's beloved cat Moose went missing. As time went on, it became less and less likely that her furry family member would return home, but she didn't lose hope. In early 2021, Armstrong was scrolling through her local animal shelter's website when a familiar face made her stop dead in her tracks.
Among the cats and kittens of all shapes and sizes was an unmistakable face she hadn't seen in half a decade. In a state of shock, Armstrong called the Midcoast Humane Society, in all likelihood, assuming it was an uncanny look-alike.
When the staff explained that "Oldest" had been in and out of the shelter for the last five years, Armstrong was in disbelief. Moose (aka Oldest) was alive, safe, and incredibly, nearby.
The shelter posted the heartwarming story on Instagram, thrilled that their favorite senior cat was exactly where he belonged. The caption explained, "It turns out that 'Oldest' is really named Moose, and he had been living in a loving home until he got out one day in 2015. His person searched and searched for him, but couldn't find him."
The post continued, "She couldn't believe it when she recognized his picture on the Adoption Page of our website FIVE YEARS later. She contacted us right away and sure enough, Oldest was Moose! Last Friday – the first day of 2021 – he was able to finally go home with his person, who was ecstatic to be reunited with her beloved cat."
According to Armstrong, Moose could not be happier. "Moose (oldest) knows he's finally home and he does NOT want me to leave his sight (I don't blame him at all because I feel the same way) I am so grateful to have him home with me."
View this post on Instagram