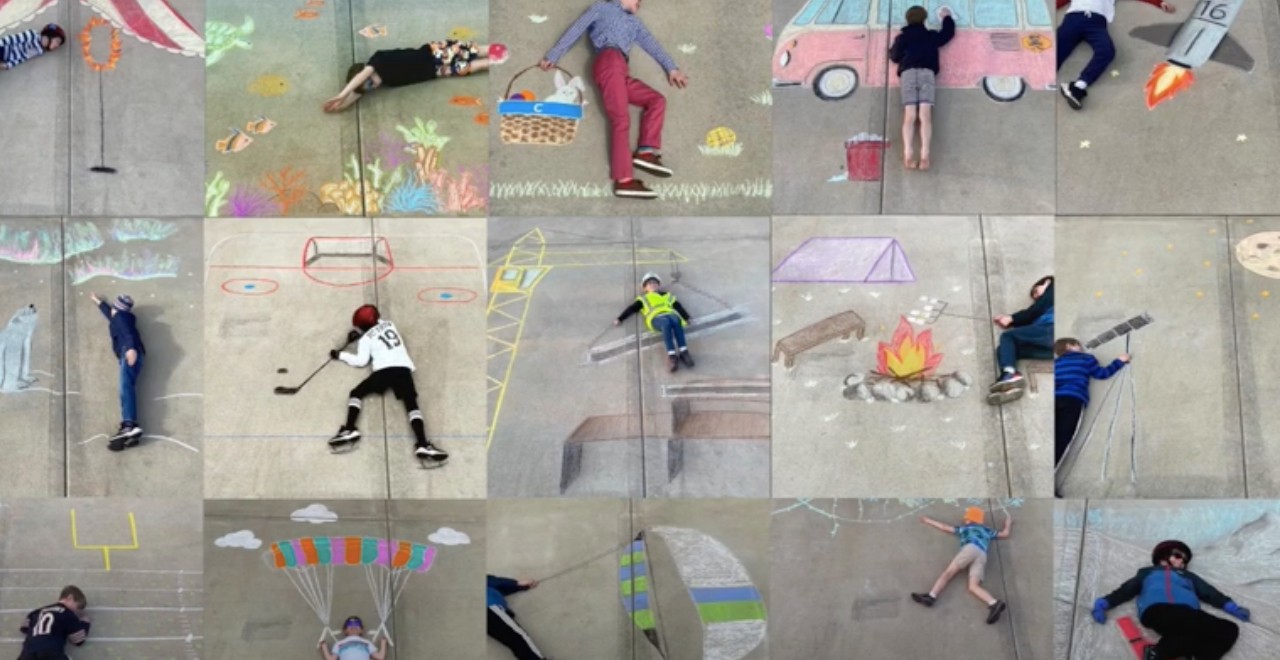 Credit: YouTube/WGN News Instagram/macairesmuse
Being in the middle of what seems like year six of quarantine has left many kids grasping at straws when it comes to entertainment. Most camps, sports, and pools, have been closed indefinitely. With many parents still having to work from home, kids have had to become more self-sufficient at staying occupied for a lot of the day. Two kids in Illinois found themselves in this exact situation when their parents explained that due to their work schedules, the kids would have to keep themselves busy once they finished their classes for the day.
Unlike most teenagers who would have spent their spare time locked in their rooms making TikTok videos, Fourteen-year-old Macaire Everett took it upon herself to keep her 9-year-old brother Camden entertained while her parents worked in their provisional home office. Years ago Macaire dabbled in chalk art, and she decided that this was a better time than ever to design some new masterpieces. This time though, she had an extra spark of inspiration in the form of her eager little brother.
Not only was Camden supportive of his sister's chalk art, but he was also the key motivation behind his sister's incredible creations. Macaire told Today, "We have never traveled outside the United States. Cam really wants to travel, so he likes going places in the chalk. I'm giving him a little preview."
Macaire has been taking Camden on the trip of a lifetime, right from the safety of their own driveway.
He's traveled through the Sahara Desert,
View this post on Instagram
And done the classic Leaning Tower Of Pisa pose.
View this post on Instagram
He visited an active volcano but stayed a safe distance away thanks to his trusty jetpack.
View this post on Instagram
He lounged like a star in Hollywood,
View this post on Instagram
And even made it to the top of Mount Everest.
View this post on Instagram
Macaire and Camden plan to continue their chalky travels for 100 days. Follow them on Instagram to see where they're off to next!