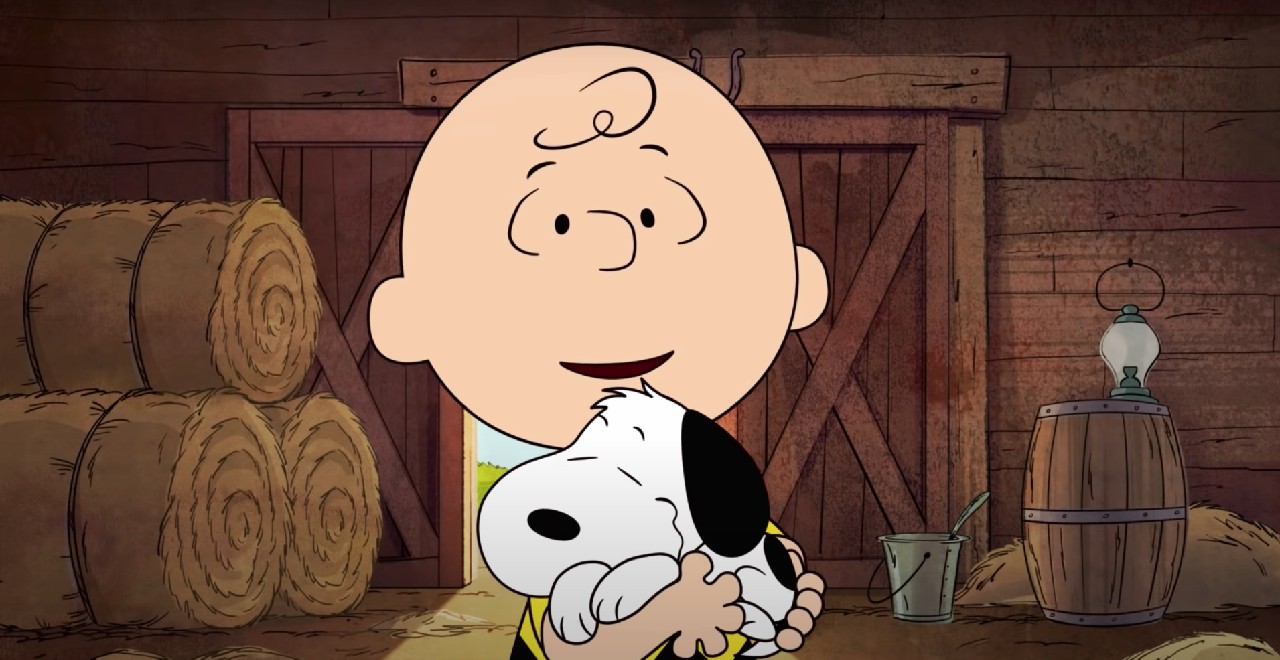 Credit: YouTube/Apple+
It's one of the most iconic friendships in TV history, and now we have our first look at how it all began. The trailer for AppleTV+'s "Snoopy Show" shows us the very first meeting between Charlie Brown and Snoopy. All it takes is a treat to win over the tiny pup's affection, and then the two jump right into adventure.
Charlie Brown walks into a barn and finds a sad, black and white puppy on top of a hay bale. He pulls out a treat, and unlike the football trick his therapist will pull on him endlessly later, he doesn't snatch it away at the last second. He instead starts a beautiful friendship with everyone's favorite puppy slash WWI pilot.
"We're going to be best friends," he says to Snoop.
The Snoopy Show is based on the legendary comic strip from Charles Schulz and features Snoopy on his endless adventures with Charlie, Woodstock, and the rest of the Peanuts gang. Each episode features three seven-minute cartoons and we'll see Snoopy in all of his classic characters, including the WWI Flying Ace battling the Red Baron, Joe Cool, the infamous arm wrestler, and more.
The show hits the streaming service on February 5th.