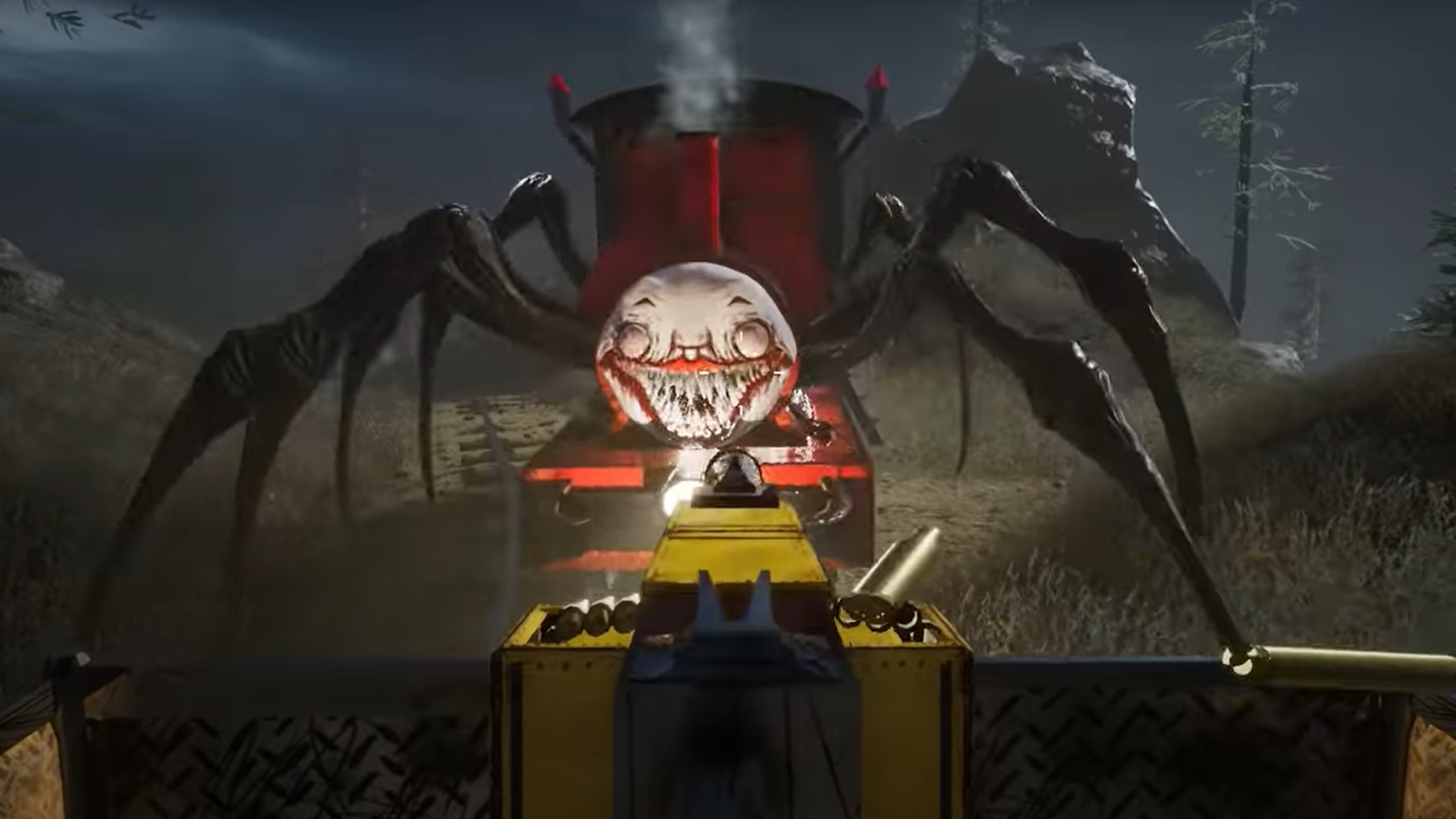 Credit: YouTube/Two Star Games
Do you hate trains? Do you hate spiders? Do you hate trains and spiders? Well, either way, I'm here to ruin your day.
Just in time for Halloween, developer Two Star Games dropped a trailer for their upcoming 2022, open-world horror game 'Choo-Choo Charles'. According to the official Steam description, you'll "Navigate an island in an old train, upgrade it over time, and use it to fight an evil sentient train that terrorizes your home. Charles is hungry; don't be his next meal."
Yeah… this is all kinds of nope.
Despite being something I'll probably never play, I really have to give Choo-Choo Charles points for originality. I can't say I've ever seen a game like this. It actually terrifies me to think of what they'll come up with next. A massive centipede train? Okay, I should stop talking so I don't give these developers any more horrific ideas.
You know, my son was absolutely obsessed with Thomas the Train. We would watch it constantly and I always had that damn song stuck in my head. Now, I don't think I'll ever be able to look at that cute, annoying blue train the same way again. If you think you've got what it takes to go up against an eight-legged freak of a train, you can add Choo-Choo Charles to your Steam wishlist in preparation for its 2022 release date.