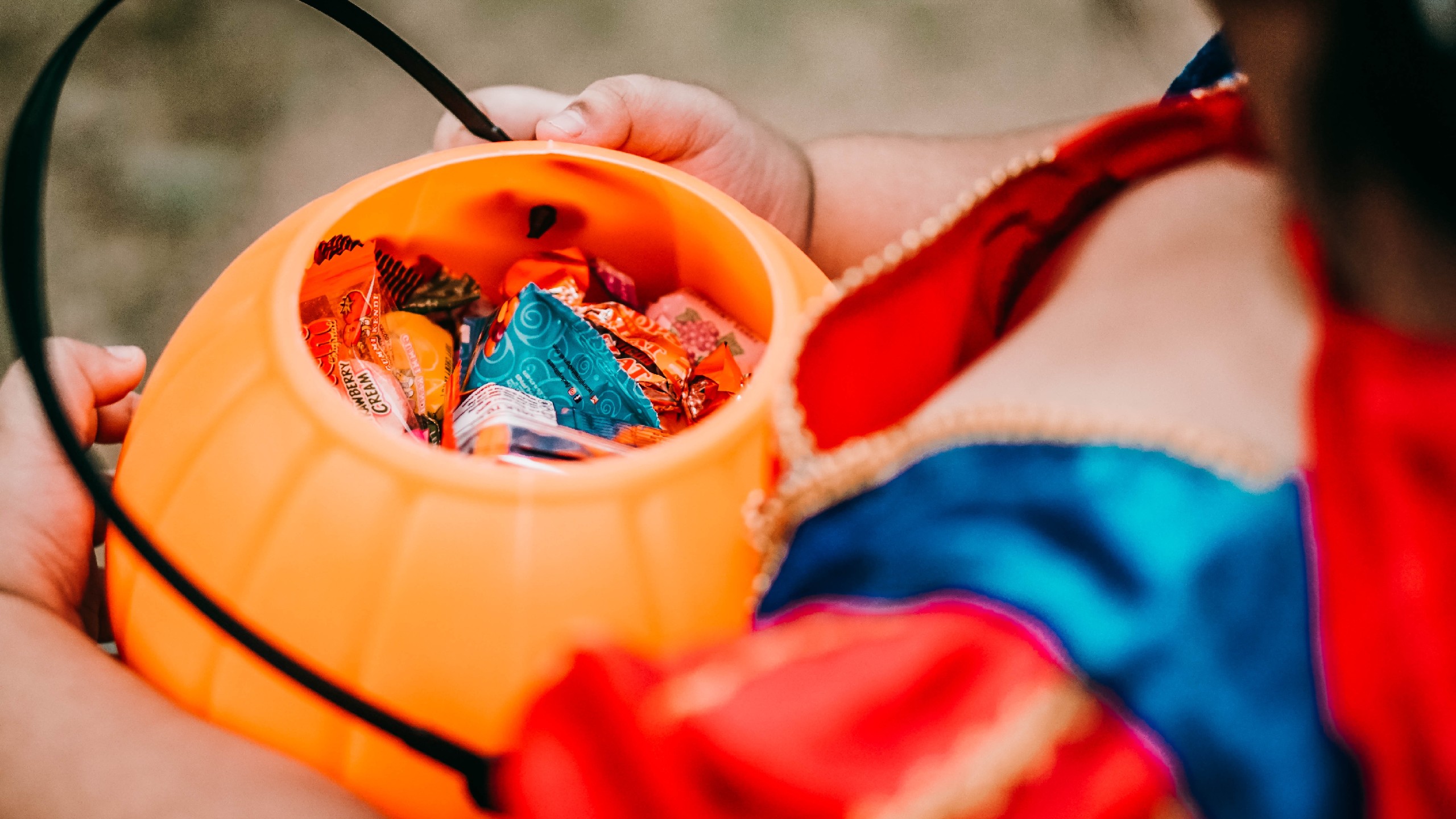 Credit: Getty/Aleli Dimaculangan
Math was never my strong suit in school. Calculating the area of shapes I'd never even seen seemed like a useless skill, and don't even get me started on using letters in place of numbers. It was pretty clear I'd never be forced to solve a math problem while stranded on a deserted island without a calculator, but man, did those teachers prepare us just in case. In anticipation of Halloween, however, the experts added a bit of sweetness to the typically unsavory subject of (*groan*) math.
If the math we did in school had as much at stake as the recently-revealed Halloween candy equation, we all would've been A+ students. Candy is currency to kids on Halloween, and every "trick-or-treat" feels like a mini bank heist. Halloween candy more or less determines how much you like your neighbors, so as the adults (ugh), it's important to be on your game.
Some years, Halloween seems like a guessing game. Some years, you have so much candy leftover that you find yourself tossing a Twix bar or six into your morning smoothies. Other years, you run out after an hour and resort to tossing cans of beans and packets of Taco Bell hot sauce into the bags of angry, sugar-fueled kids. It's a toss-up, really.
Shipt, a Target-owned delivery service, and Mars Wrigley recently put their heads together to solve the age-old problem: how much candy should I buy? Molly Snyder, Shipt's CCO, shared the sticky details with Foodsided.
"We want to be certain that no trick-or-treat bowl goes empty on Halloween night," Snyder explained, "which is why we meticulously broke down and analyzed candy shopping data to develop our very own candy formula, just in time for Halloween."
According to the carefully crafted formula, several factors come into play:
"T = the time, in number of hours, you plan to leave the light on
K = estimated number of kids per hour that ring the doorbell
G = the generosity factor (how many pieces will be distributed to each trick-or-treater)
D = the number of days between the initial candy purchase and Halloween
F = the number of family members in the household
S = the sneaky factor (average pieces of candy each member of the household will eat per day)"
Phew. Ok. Now, it comes down to basic math. "(T*K*G) + (D*F*S) = Candy Pieces divided by 30 = ?? Bags of candy."
It's that simple. Sure, there's a pretty big margin of error (for example, my dog ate a FULL BAG of candy and had to go to the doggie ER one year), but it's a better starting point than buying a few bags and hoping for the best. And don't worry, you can use a calculator.