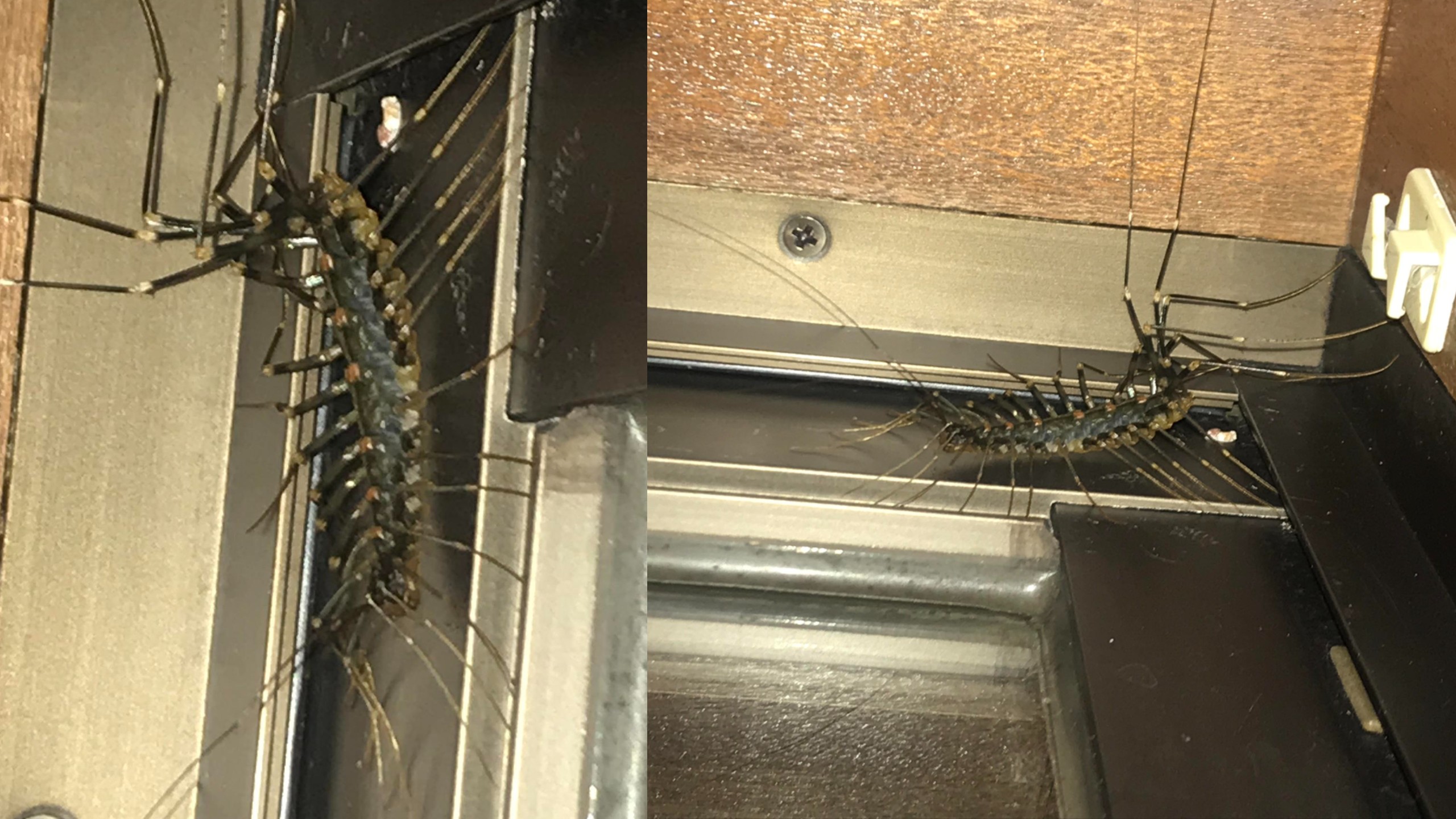 Credit: Reddit/Saucy_Lemur
File this one under bugs that I hope don't ever have a brood x moment. But I've finally found a worthy opponent for acid-shooting lobsters.
A Reddit user who goes by the name @u/Saucy_Lemur, came across this creature during their time in Japan, discovering it in their own apartment.  They posted the image saying "They are FAST!".
How fast you ask?  Well, they've got 15 legs.  With a quick scroll down the comments, someone said that these types of centipedes can travel at an "average speed of 1.3 feet (0.4 m) per second " or 0.89 miles per hour.  According to another comment, that's apparently the equivalent of a human running 42 mph.  I don't know if that is true or makes any sense, but when comparing that to a creepy-crawly, I don't care to find out.
The comments just get better and better as you scroll down the post.  One user stated that they "have these in Iowa and that they killed the dinosaurs".  Another user stated that they had found this in their house "In North America.  They live all over the world so no need to ask where. You're not safe."
To put your mind at ease (probably not), I did a quick google search of the House Centipede (Scutigera Coleoptrata), and they might look scary, but they are harmless and non-aggressive.  If left alone, this centipede will simply just ignore you and spare your life.  If you're that comfortable with it living in your house though, I'd say put a leash on it or something.  You could take it for walks.
What's even more horrifying is that they show up to eat other insects.  They're very useful to have around, but that means you have to worry about what they're trying to eat.  From this moment forward, I will live in a constant state of fear.