"Chopped 420" Is the Spin-off That's Stirring the Pot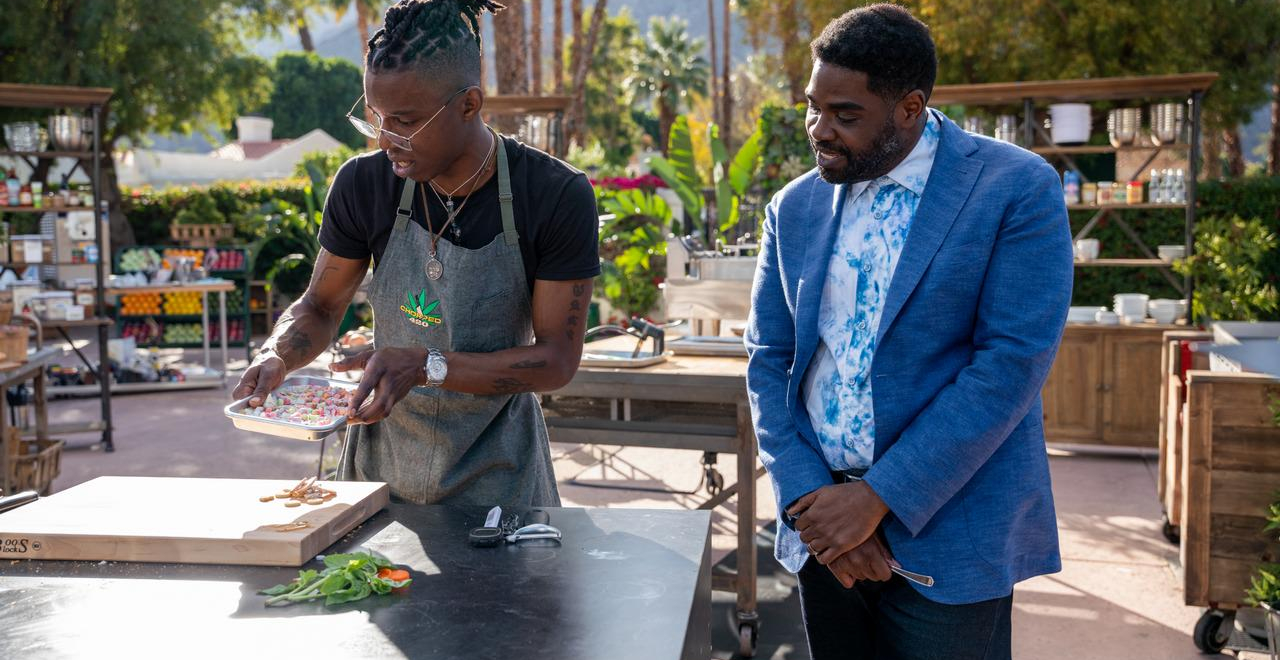 Cooking TV shows are having a moment, and while there are many good ones (an obligatory nod to British people getting cute with baking), the GOAT is clearly "Chopped" on the Food Network. From the framework of the game, the judges, the contestants, it's got it all. And now the network is doubling down on that recipe by moving the bar even HIGHER.
Chopped is getting a spin-off where at least one special basket ingredient will be known ahead of time; cannabis. "Chopped 420" is taking our favorite cooking show to new heights (it never stops!) as we get all the things we love about the show, with the added wrinkle of cooking with cannabis.
To do this show properly, you need the right host for the job, and here they knocked it out of the park by choosing comedian Ron Funches. Not only is he wildly hilarious, but he's truly a delight of a person (and a great dad!).
So happy to finally announce that I'm now part of the #Chopped Family and will be hosting #Chopped420 on @discoveryplus 4/20 2021. 🔪 💨 https://t.co/7oUYgd1Suc

— Funch (@RonFunches) March 17, 2021
The rest of the formula will look familiar, four chefs competing through an appetizer, main course and dessert round, the $10,000 grand prize, etc etc. The judges for the new show will include Esther Choi, Luke Reyes, Sam Talbot, and Tacarra Williams, among others.
The new series will be the "first time in Chopped history" that contestants will "utilize cannabis to enhance their dishes," Food Network president Courtney White said in a statement. "Viewers are in for a wild ride."
The show will debut on Discovery+ (a super underrated contender in the streaming wars) on 4/20 because of course, it will.