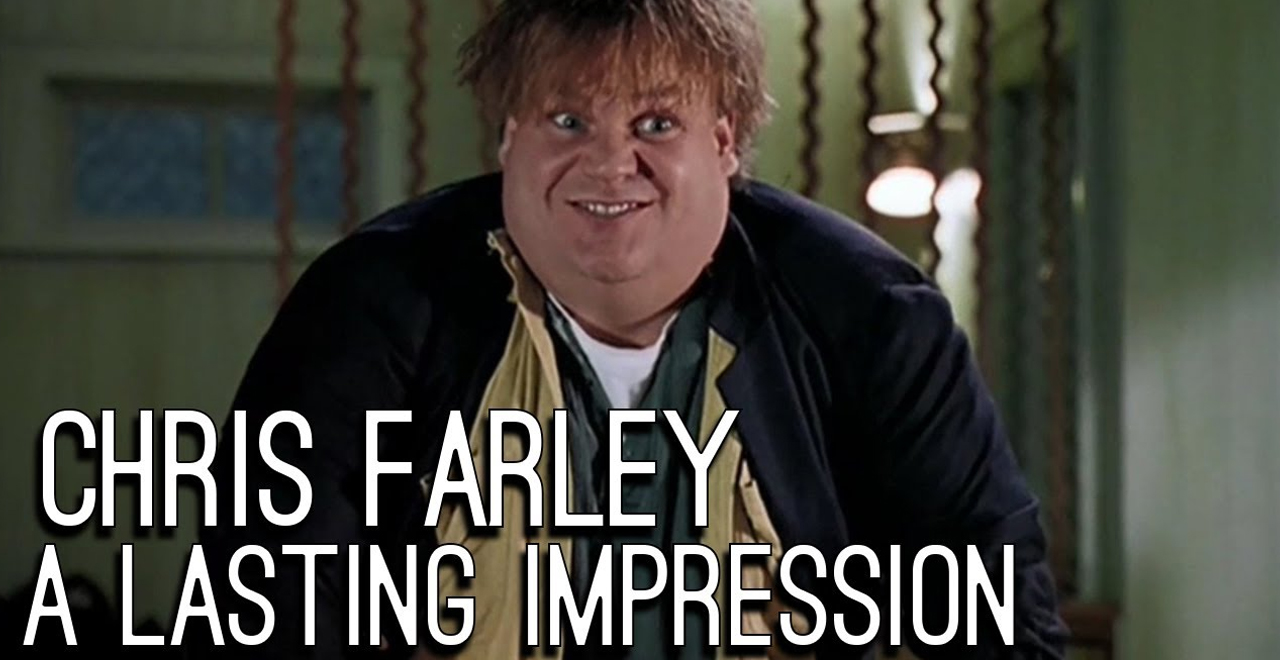 Credit: YouTube/Hats Off Entertainment
During times like these, we could all use a momentary distraction every now and again.
It's not always easy to laugh when the world is on fire, and the past week, not to mention the past few months, have been downright harrowing, and that's even without a parallel universe springing upon us. 2020 is wild.
Normally, we might run to the movie theater to get a break, or watch sports, but neither of those things are back from the COVID-19 quarantine break they've been on. But we do have the internet, and on the internet, there are countless TV shows, movies, YouTube clips, and more to keep us occupied and entertained when we need to step back from real life.
Having a laugh is one of the best ways to not only escape reality for a minute but to boost your mood. And over the past thirty years, few entertainers have been as funny or provided as many belly laughs, like Chris Farley.
The comedian's career exploded on Saturday Night Live with sketches like the Chippendales try-out, Matt Foley, Motivational speaker, Gap girls, and more. Unfortunately, he died prematurely, a tragic loss that impacted many, especially his close friends and SNL colleagues Adam Sandler, David Spade, and more. A few years ago, Adam Sandler performed a touching tribute song on his comedy special, and now there's a mini-documentary about the late comedian on YouTube.
Created by Joe Ramoni, who previously made a similar mini-doc about John Candy, the doc runs about 20 minutes and uses a variety of clips from Farley's movie and television projects.
Check it out, and try not to laugh!