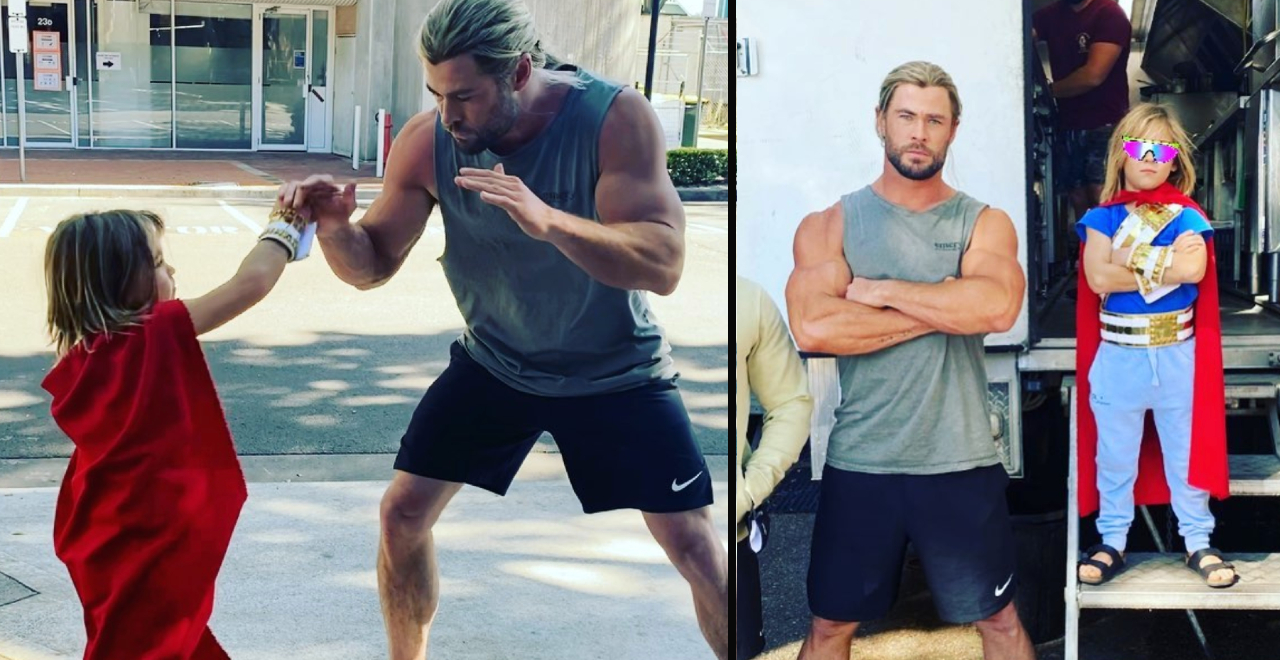 Credit: Instagram/ChrisHemsworth and Elsapatakyconfidenetial
Kids always think their dads are superheroes. If your Chris Hemsworth's kid, you're actually at least partly right. And now, he's training to be a superhero just like dad. Hemsworth is on the set of the new Thor movie when he got in some dad time with his 7-year-old son.
The fun clip he shared on Instagram shows Hemsworth, fresh off the set of "Thor: Love and Thunder", taking his little superhero through the ropes with some boxing. His son is clad in a superhero cape and gold armor, like a little Thor in training.
"Introducing the next heavy weight champion of the universe," Hemsworth wrote.
View this post on Instagram
His wife also shared a photo of the duo, along with Hemsworth's trainer and stunt double, calling them her A team.
View this post on Instagram
Hemsworth said he's in the best shape of any Thor appearance he's had, and he definitely is looking the part. His stunt double can barely keep up with the god. But when it comes to boxing, maybe Thor has met his miniature match.
And it's gotta be cool for Hemsworth to be able to get some dad time in at work, as he's often talked about how hard it can be to be away from his family while he's working on a movie.
And who knows, maybe someday Marvel will need a Thor Jr. to help keep the peace in the universe.