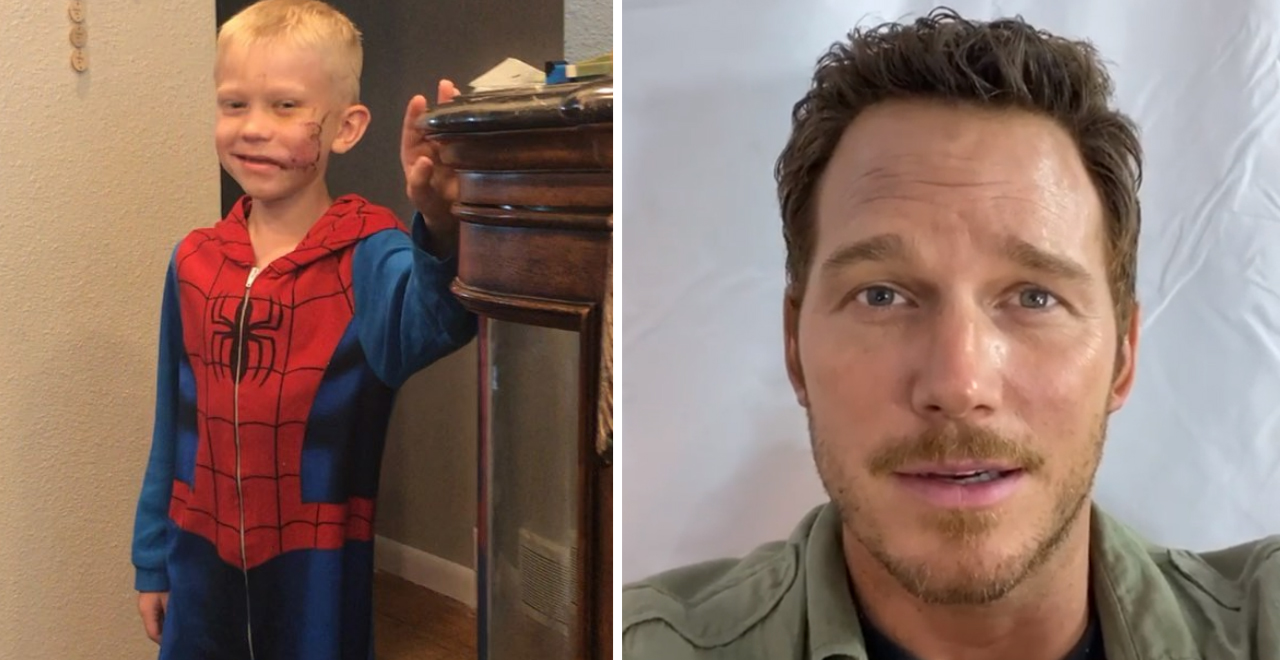 Credit: Instagram/nicolenoelwalker/prattprattpratt
Chris Pratt became the latest Marvel superhero to praise young Bridger Walker. If you've been living under a rock the last 10 days, Walker is the 6-year-old boy who saved his sister from a dog attack and was bitten in the process, requiring 90 stitches. Walker said he thought "if someone needs to die, it should be me" instead of his sister.
If you're keeping score at home on your Marvel bingo card, the Avengers core cast of superheroes have all sent their praise to the young boy, including shout-outs from Ironman, Thor, The Hulk, and Captain America. He also got to Facetime with Spiderman actor Tom Holland. Pratt put a video on his Instagram praising the boy for his bravery.
"I may be the last person to hear about this story," Pratt stated in his video (which, yeah, he may be). He then included his personal message for the tiny hero and posted it on Instagram along with a touching sentiment.
"Bridger Walker is a true hero 
If you haven't had the opportunity to see the story of young Bridger Walker be sure to look him up. Check the link in my bio. This young man exemplifies courage, having done the unthinkable in the face of fear to protect someone he loves. What an inspiring story. I felt compelled to make this video. Hopefully, it will put a smile on his face. His Auntie Nicole reached out to me and I figured the very least I could do was acknowledge him for a moment. I think we could all benefit from asking ourselves when was the last time we did something courageous. And who do we look up to? Who in our lives puts their life on the line in the name of safety? They are the true heroes."

Bridger's aunt said on Instagram the boy is having his stitches removed this week and is healing nicely. The family has been 'overwhelmed' by the support they've received since his story went viral.