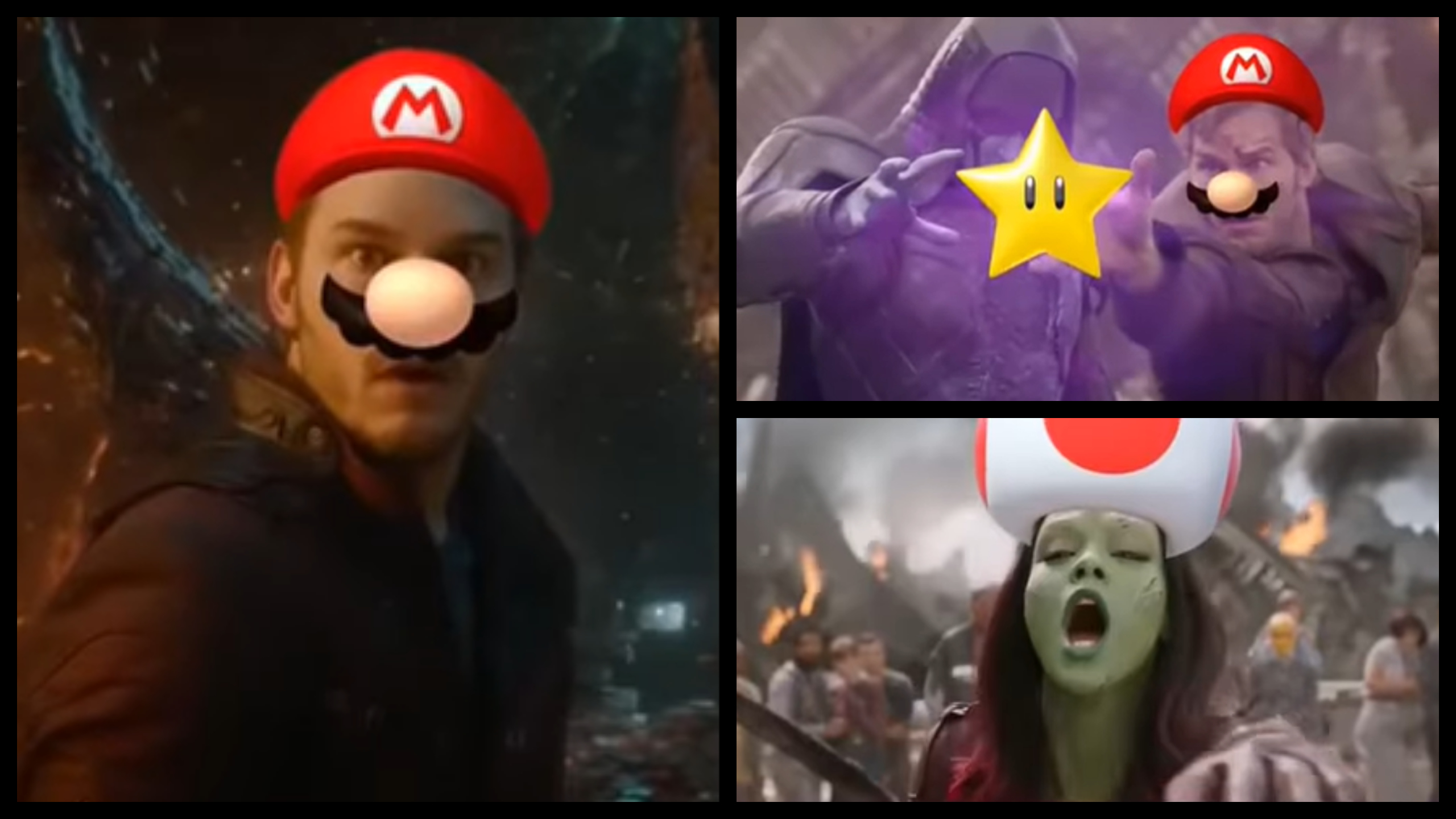 Credit: Instagram/prattprattpratt
When Nintendo announced the cast for the upcoming animated Super Mario Bros. movie, the internet straight-up exploded.  Some loved the choices, others wanted Danny DeVito as Mario, but one thing I think we all can agree on is we want to see some footage!
Unfortunately, we're going to have to wait until December 21st, 2022 to watch the highly anticipated flick.  Lucky for us though, Chris Pratt himself gave us an exclusive sneak peek over on Instagram.  "Amazing first look at Super Mario Brothers. This is going to be epic." Pratt says.  You be the judge.
I dunno, I feel like I've already seen this movie before.  I can't quite place my finger on it though…
Alright, all jokes aside, yes this is just a scene from Guardians of the Galaxy with Mario sound effects.  We even get to see Gamora play the role of Toad.  Maybe in some alternate dimension, this is the live-action version of Mario we got.  It's like, instead of that "awful but now it's cool" Super Mario Bros. movie from 1993, we got this Guardians of the Galaxy-style Mario movie.  A Super Mario Galaxy adaptation I guess you could say.  Wouldn't that be something?
Sorry I got your hopes up.  You were probably thinking it was actual footage just by looking at the sweet collage I made.  It's still pretty great though, right?  Until the first actual trailer drops, we're just going to have to continue to wait patiently.