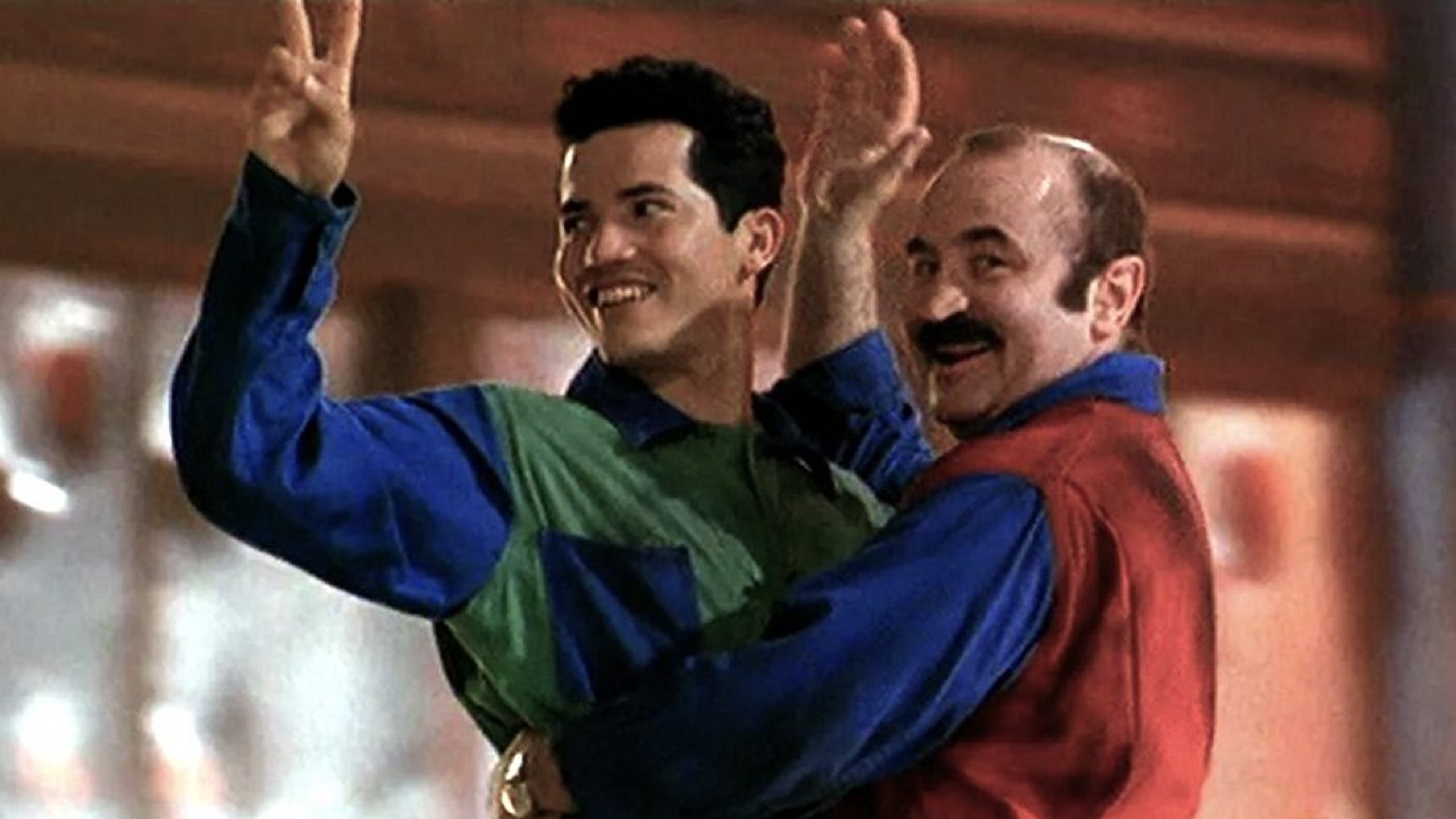 Credit: Buena Vista Pictures
Ever since the all-star voice cast was announced for the upcoming animated Super Mario Bros. film from Illumination, it has been pandemonium.  Some fans are really excited to hear Chris Pratt's take on the famous Italian plumber, while others demand Danny DeVito play the role.  While it's uncertain whether or not this animated film will actually be any good (or if it could be better if Danny DeVito was in it), what it has done is draw a ton of attention to the notoriously bad 1993 Super Mario Bros. film featuring Bob Hoskins, John Leguizamo, and Dennis Hopper.
Over on Amazon, Super Mario Bros. is currently sitting at #3 on the "best-sellers in movie and TV" list.  For $4 I guess it's a good deal?  It is beating Justice League: The Snyder Cut, The Suicide Squad, Fast & Furious 9 (4k edition), and It's the Great Pumpkin Charlie Brown.  What's even stranger is Super Mario Bros. holds a 4 and a half out of 5-star rating with 3, 742 reviews.  That is a damn good rating for a movie that many people consider a stain on Nintendo's reputation.
When I was younger I used to own the figurines from the movie and I thought it was pretty cool for what it was.  As a kid though, anything is cool really when you think about it.  I decided to re-watch Super Mario Bros. a couple of years ago to see if I was blinded by nostalgia, and I can now safely say that the film really was an absolute disaster.  Sure, it tries to be different, but it's just so different from the source material that it's surprising it actually got made.  I wish I could have been one of the people sitting in on one of the first screenings.  There were obviously people that thought this was going to be video game movie gold, but there had to have been others who had spent as little as five minutes playing one of the games and wondered what the hell everyone was thinking creating this.  Mario's dad Shigeru Miyamoto must have been beside himself when that first trailer dropped.
Maybe with this newfound hype, we'll get a physical release for the fan-made extended cut?  Maybe a remake with modern-day special effects?  *shudders* Now that would be something truly horrifying to think about.