Eddie Murphy, Eddie Murphy and Eddie Murphy are Back in Coming 2 America Trailer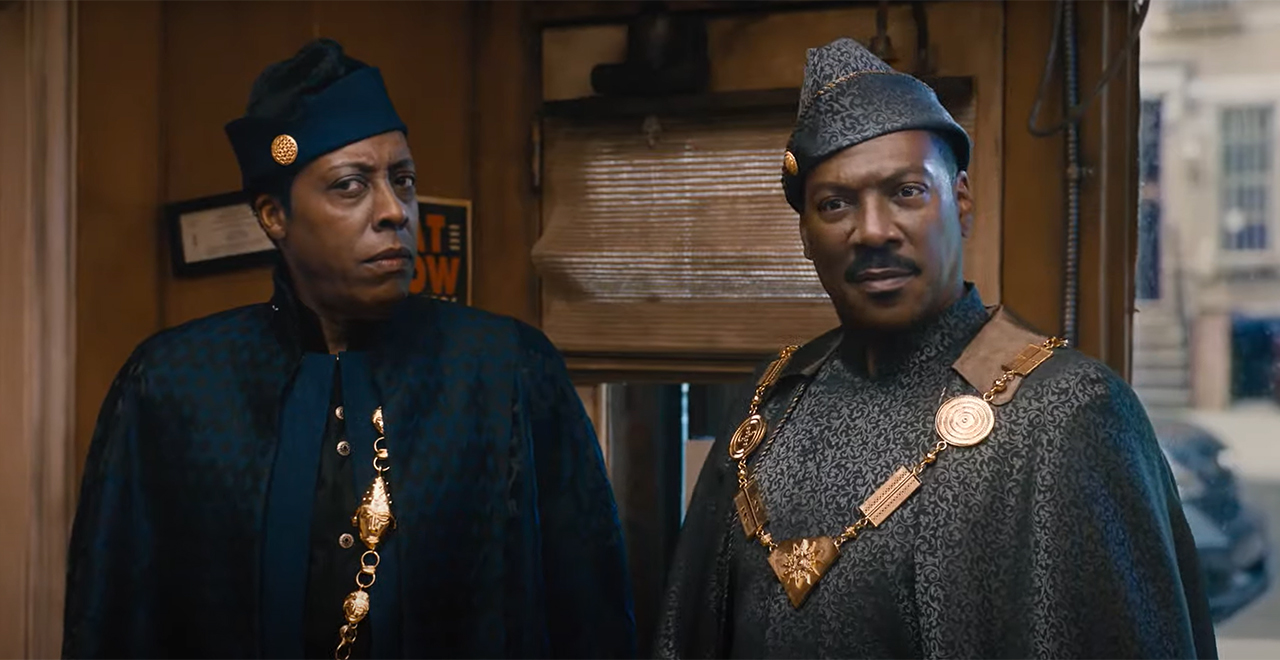 The Eddie Murphy renaissance continues!
After years in the wilderness, making children's movies and generally not being funny, the megastar has been making a comeback over the past few years. His Netflix movie about Dolemite was super entertaining, his appearance on Saturday Night Live was one of the best episodes in years, he's reportedly working on Beverly Hills Cop 4, and hopes are high for the upcoming sequel to Coming to America.
Revolving around an American son he didn't know he had, Coming 2 America sees the whole gang reuniting, including Eddie and Arsenio as Prince Azeem and his best friend, James Earl Jones as the King, Shari Headley as the Prince's wife, and some new friends, like Wesley Snipes and Lesley Jones. The Prince returns to the States in pursuit of his son, and along the way is sure to have all sorts of fish-out-of-water hi-jinks!
There's even an appearance by the barbershop crew from the first movie, with Murphy and Hall reprising multiple roles, and a return engagement from Randy Watson and Sexual Chocolate hit the screen!
Check out the trailer for the movie, which hits Amazon Prime on March 5, then pray to the movie gods for that rumored Beverly Hills Cop Bad Boys crossover.