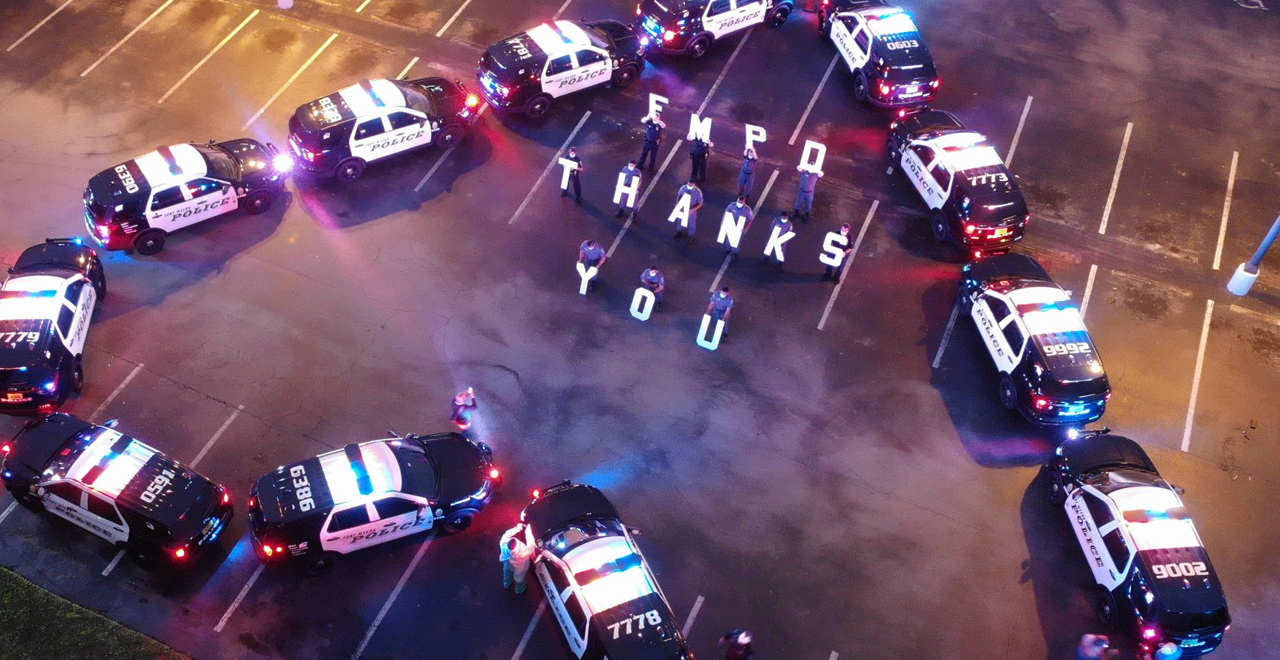 Credit: Facebook/Fort Meyers P.D.
As our country's workforce has been halved into the essentials and the nons, it's clear there's a much greater appreciation for the essentials. Jobs and workers that were taken for granted before are certainly feeling the love and appreciation now. And none more than our nation's healthcare workers.
The word 'heroes' gets thrown around a lot, but actions speak louder than words, and thankfully there's been no shortage of actions. From celebrity caterers providing free meals, to even broader gestures like New Yorkers cheering at every shift change, people are finding ways to thank those on the frontlines of the COVID-19 pandemic.
In Florida, one of the states struggling most with the spread of the virus, one police department wanted to make absolutely sure its community healthcare workers knew exactly how they felt. The Fort Myers Police Department took 14 cruisers to Lee Memorial Hospital and parked them in the shape of a heart. To make sure they really drove the point home several officers stood in the middle of the design holding signs that spelled "FMPD Thanks You."
The officer who came up with the idea said they wanted to show their support for their local healthcare workers and that everyone involved volunteered for the special mission. She said some of the nurses ending their shift had tears in their eyes and came over to get pictures.
"This was a personal experience that was a simple way to show our appreciation," she said. "It's tough times and we all have to stick together."