Danny Trejo Delivers Hundreds of Meals to Healthcare Workers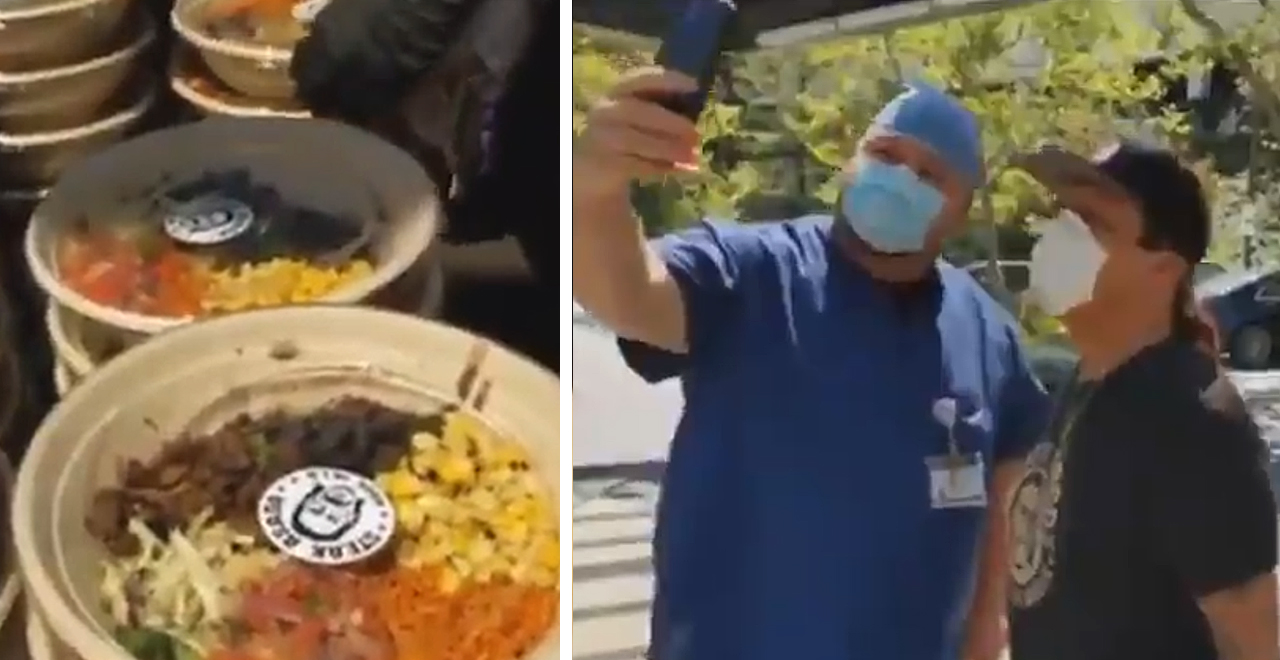 Action tough-guy and world's sweetest teddy bear, Danny Trejo, is ripping out hearts in a humbling act of generosity. Trejo showed up at USC Verdugo Hills Hospital in Los Angeles carting hundreds of meals from his local food chain aptly named Trejo's Tacos. Staff working on the front lines got to enjoy a bountiful feast of succulent chicken, perfectly-seasoned steak asada, and hot, juicy carnitas.
I'm sitting with the real angels of Los Angels right now. All the people that are really on the front lines […] We're just here […] bringing some food, but really, they're the ones saving lives."
Trejo is known to bring death and destruction to all who cross his path in his nearly 401(!) acting credits. But when the cameras are off, Trejo is redefining what it means to be a real man by promoting acts of kindness in his local community. In a 10-minute video posted to Instagram, Trejo and his crew can be seen unboxing the delicious meals while praising each staff member of USC Verdugo Hills Hospital while posing for selfies with anyone who asks.
This isn't the first time Trejo has proved himself to be the universe's greatest human. Back in August, he actually saved a boy who was trapped in a flipped car. Like, in real life. Like his life was leading up to that moment.
If you want to do your part, follow Trejo's advice from his post and visit ordercolony.com. From here, you can donate to Help Feed the Front Line Fighting COVID-19 and World Central Kitchen, which "provide healthy and delicious meals to Frontline Healthcare Heroes while help keeping local Los Angeles restaurants open during this unprecedented crisis."
Thanks, Trejo! You're a model for us all.