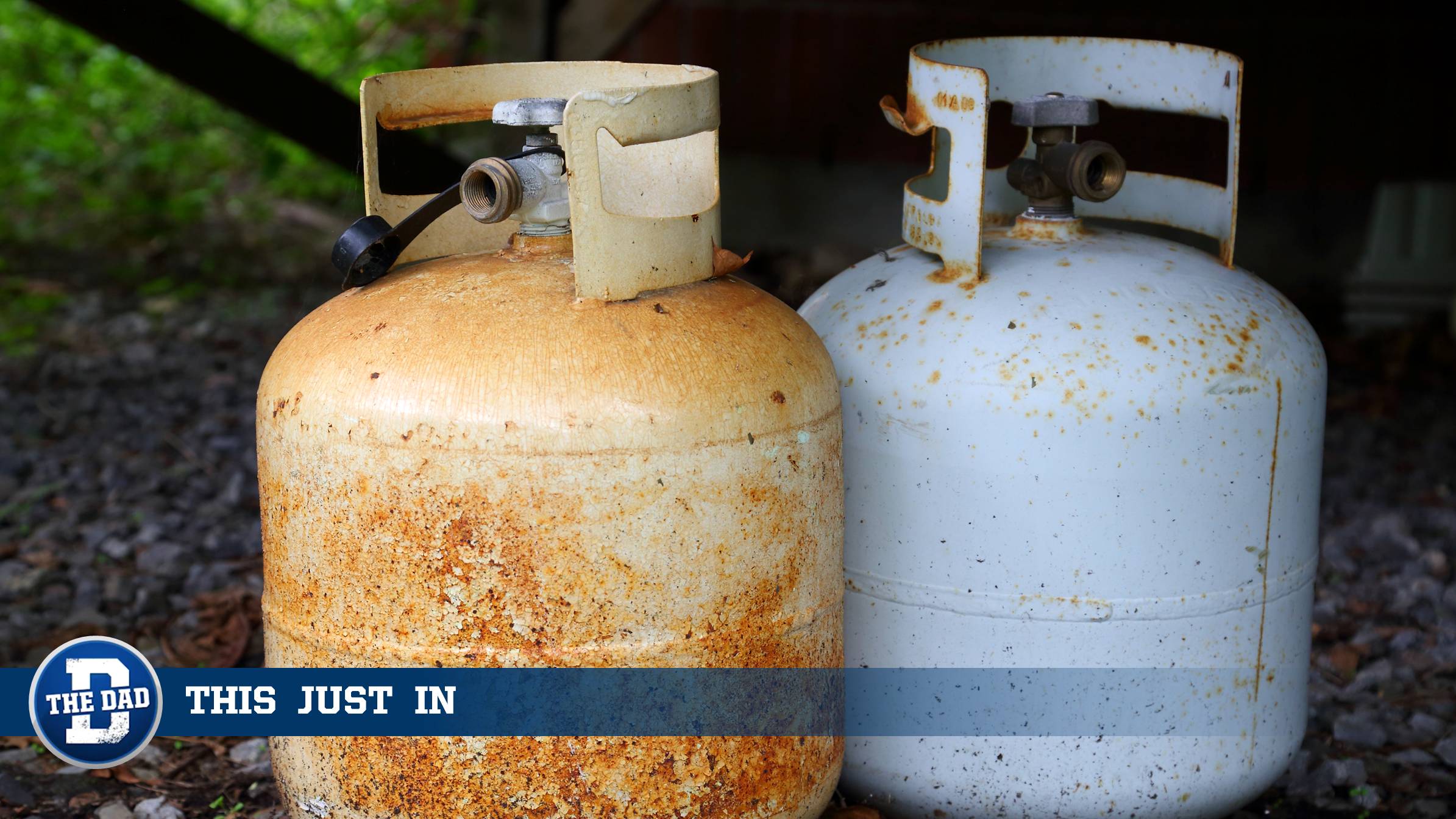 Credit: Getty/MarkPiovesan
ROCHESTER, NY–Father of two Brad Huntley is cheerfully prepping for his first barbecue of the year, completely unaware that the 32 tanks he has in his garage contain not one drop of propane.
Huntley seems especially excited to grill this year, after a long winter and an extended period of social isolation. He is currently shaping burger patties and slicing vegetables for a barbecue that will not happen because he's consistently too lazy to refill his old tanks.
"I got a few tanks in the garage so we got plenty of fuel," Huntley said, cluelessly.
Huntley's stock of empty fuel tanks has been growing for several years. Every summer, he vows to return or refill the empties but never gets around to it. He has yet to grasp the pattern.
In addition to the propane, Huntley's garage also houses 10 water jugs and 14 Sodastream gas tanks. All of them are empty.
Despite being completely plausible to parents, THIS JUST IN is satire and intended for entertainment purposes only. For more stories like this one click here.