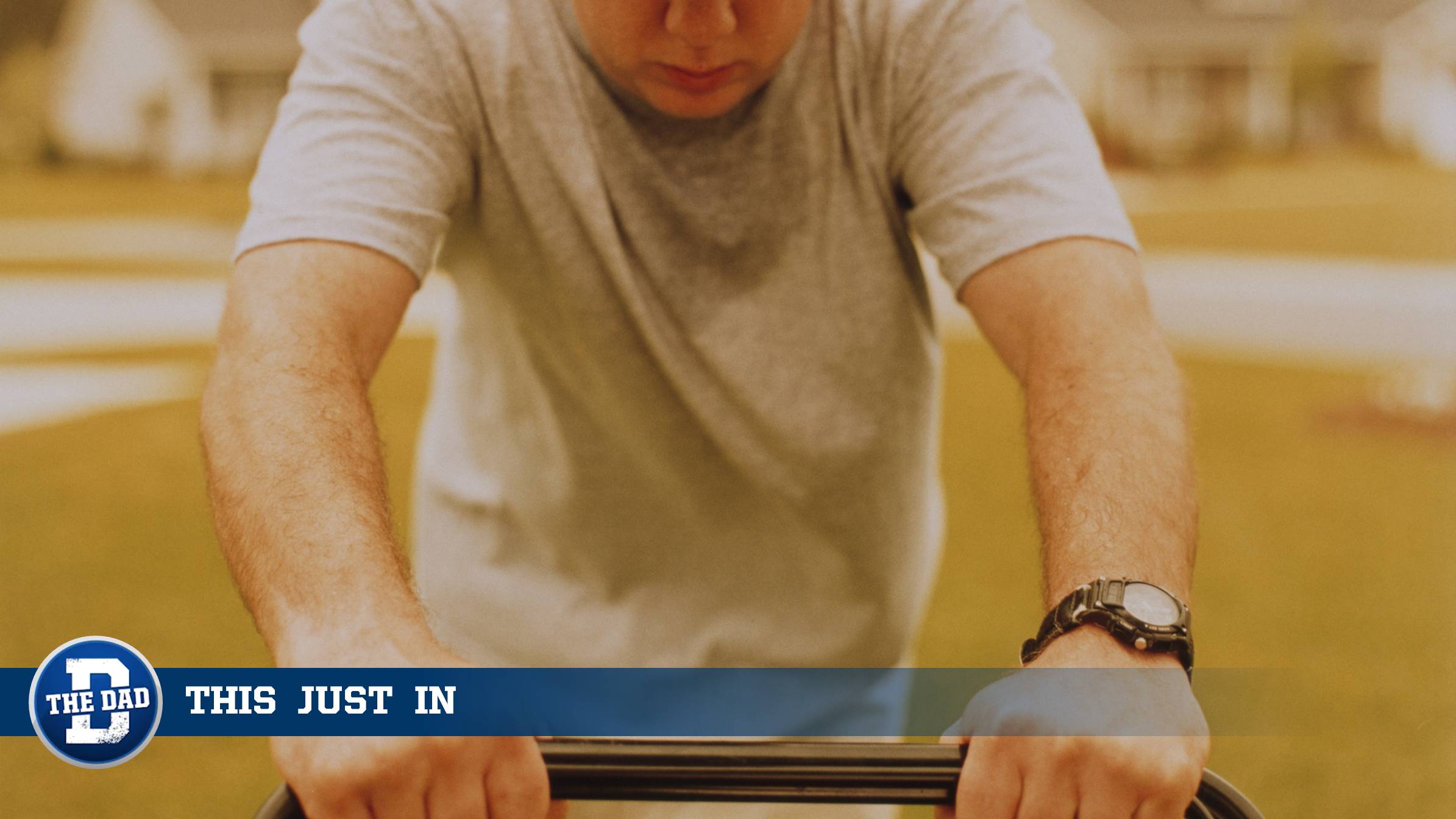 JOPLIN, MO – It's never easy to say goodbye, especially to those you love. That's why it was such a heart-wrenching, emotional scene that took place earlier today when 46-year-old Harvey Nelson had no choice but to deliver a heartfelt goodbye to his lawnmower until the springtime.
"I know we'll see each other again, but I'm not sure how I'm going to make it through the next couple months without you," said a teary-eyed Harvey as he took the lawnmower out for one last, largely ceremonial spin even though the grass had already begun to turn brown and die. For Harvey, a married man with three sons, the idea of getting through these cold winter months without his beloved lawnmower would be a challenge.
Harvey and his lawnmower had spent nearly every day since March together, bonding over their shared interest in finely cut grass. And when Harvey lent his neighbor the lawnmower for a few hours one afternoon in June, he turned into an emotional wreck without it, proving they shared a special connection that would, in turn, make the new few months apart so difficult.
"You're like the son I never had," continued the father of three young boys, who had just made one last unsuccessful pitch to his wife asking to let the lawnmower sleep with them in the bedroom which was immediately shot down.
Unbeknownst to Harvey, this was just the beginning of the emotional torment, as his family had chipped in to buy him a new riding mower for the holidays which would almost certainly lead to a love triangle that no man nor mower could have anticipated.
Despite being completely plausible to parents, THIS JUST IN is satire and intended for entertainment purposes only. For more stories like this one click here.