Dad Has Sewn Over 200 Dresses for His Daughter To Bond Through Creativity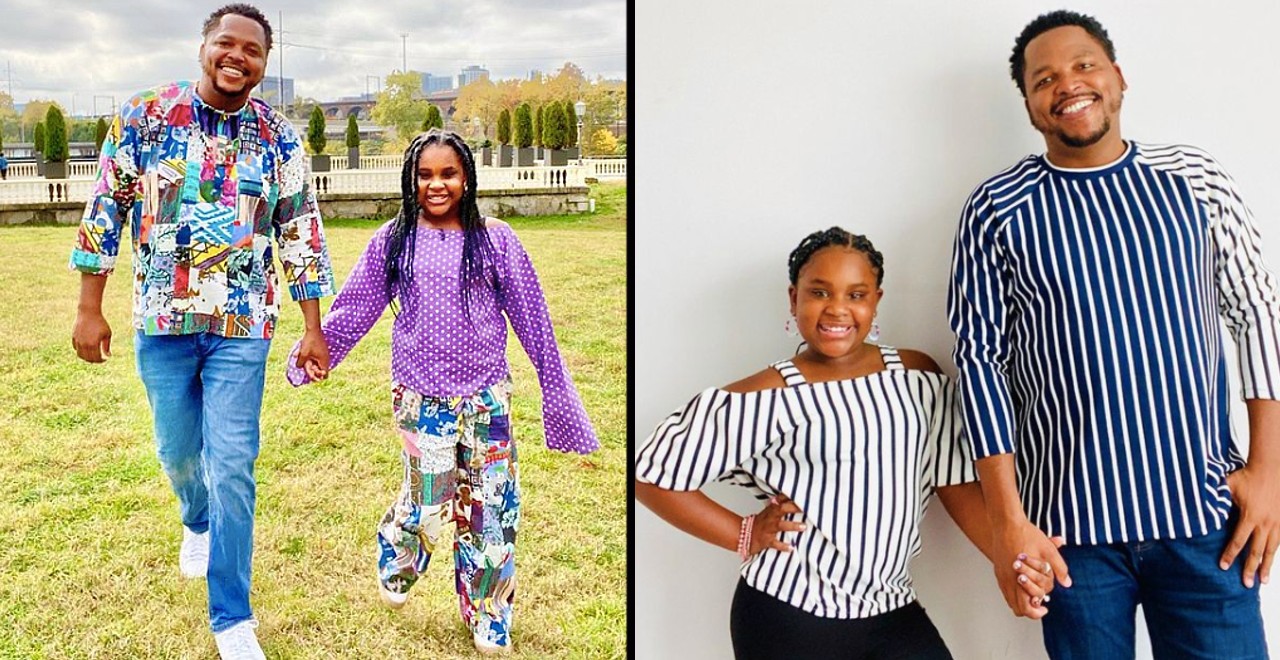 For many of us, getting our kids dressed in the morning is little more than a necessary chore to fit into our already hectic days. But for one dad named Michael Gardner, his daughter's wardrobe became something that helped the pair bond throughout the years. Helping his 9-year-old daughter Ava get dressed doesn't mean laying out an outfit the night before – for this crafty dad, it means starting from scratch. In fact, Gardner has started from scratch over 200 times, and he has no plans to slow down.
"I decided to start sewing for Ava to teach her to be confident, have high self-esteem, and to believe in herself," Gardner told The Dad. "I have been creative since I was a kid, I was in search of a new creative challenge and sewing became the catalyst to achieve my mission. My goal was to bond with her through my creativity, which is the most impactful way that I express myself."
View this post on Instagram
When Ava was younger, her dad took creative control. Gardner started sewing dresses for Ava when she was just 3 years old, but as she's gotten older, Ava has become an essential piece of the creative puzzle. She helps choose styles, fabrics, and once her masterpieces are complete, she helps choose locations for photoshoots.
"Ava and I have been inseparable since she was born," Gardner explained. "The journey of me sewing and her modeling strengthened our bond. It is truly a collaboration on all levels. We share ideas, inspiration and encourage each other throughout the process. It has also allowed us to have in depth conversations and simply have fun together."
View this post on Instagram
Gardner is self-taught when it comes to sewing, and if he can do it, he truly believes that anyone can. Gardner learned to sew through YouTube videos and Pinterest, and last summer, he was named a brand ambassador for Janome Sewing Machines. This talented dad even started Daddy Dressed Me by Michael Gardner, a fashion brand and social media campaign. Through sharing the creations he and Ava have brought to life on social media, the creative duo has received support from around the world.
View this post on Instagram
"Every time I am thanked for bringing joy, happiness and complimented for being a positive light in what's been a challenging year I am truly amazed," Gardner said. "Hearing that I am an inspiration as a creative and parent means so much to me."
The bond between Gardner and Ava is immediately evident through their photos and videos, and since Gardner's relationship with his own dad was less than ideal, being a great dad to Ava was especially important.
View this post on Instagram
"I want people to know that it is absolutely possible to be the parent you choose to be, regardless of the circumstances in your childhood," Gardner expressed. "I am blessed to have an amazing relationship with Ava, it's a totally different experience than I had with my parents. I put in the work, time and love into providing Ava with all the things I wish I had as a kid, I broke the cycle and for that I am proud."