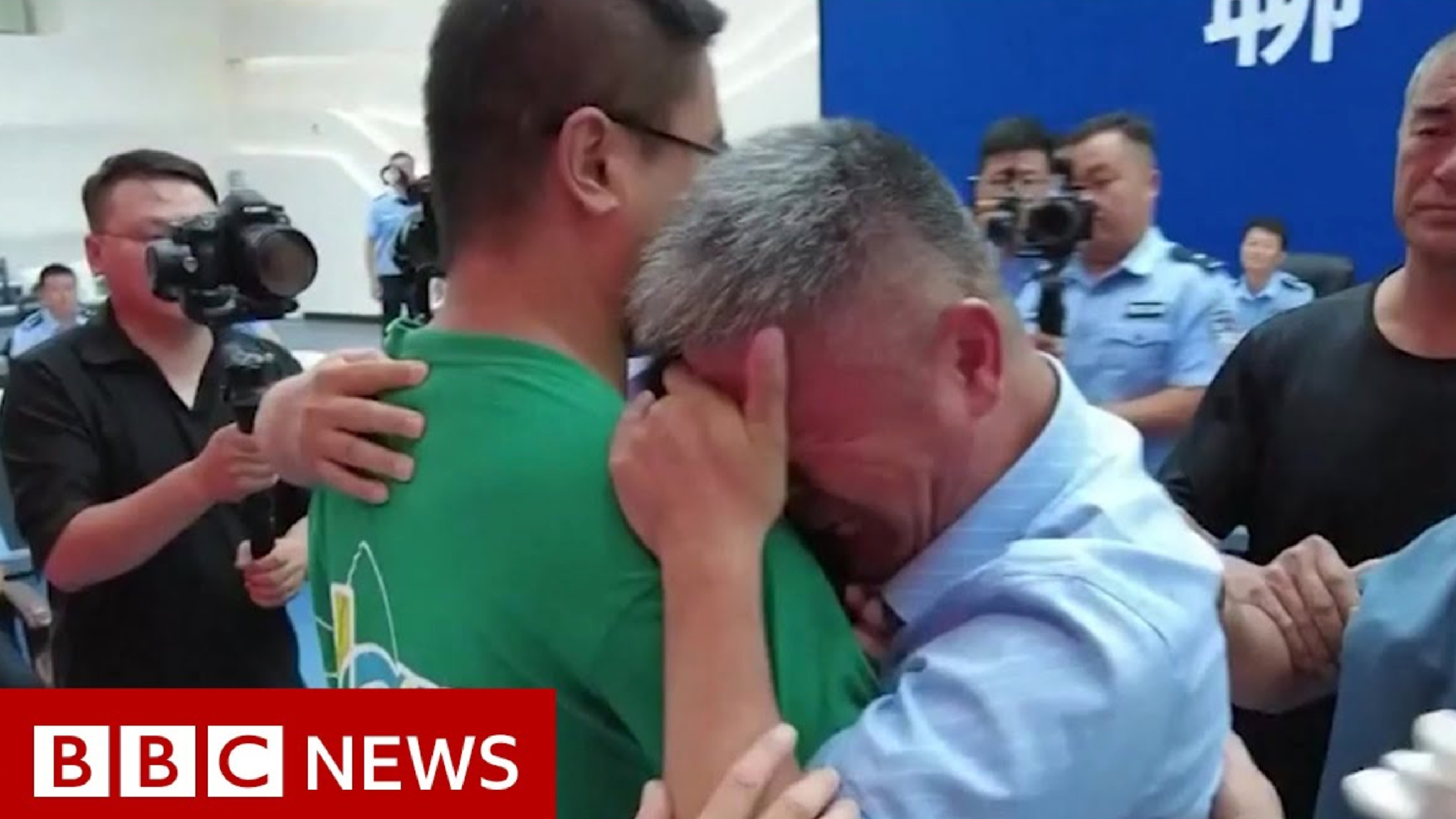 Credit: YouTube/BBC
A dad spent decades searching for his son who was kidnapped as a toddler. Twenty-four years later, his search has ended in the loving embrace he waited so long for. Guo Gangtang's son Guo Xinzhen was only two-and-a-half years old when he was kidnapped in China. Snatched away as practically a baby, right outside their home.
Gangtang spent years desperately searching. He traveled hundreds of thousands of miles by motorcycle, longing to be reunited. Seeing it happen is one of the most touching videos you'll see all day.
DNA allowed police to match Xinzhen's identity and arrest the people behind the crime. After being taken, he was sold to another family, who raised him well (reportedly) and put the son through college.
In the tearful reunion, his mom is heard saying "my baby, you came back," while dad said "my kid has been found. The future is full of happiness."
Gangtang went through 10 different motorbikes, riding all over mainland China looking for his son. He handed out fliers, he slept under bridges when he couldn't afford a hotel. Through it all, he never gave up. This is some real-life Liam Neeson resolve.
His search even inspired a movie in 2015, which raised awareness of child trafficking in China and helped reunite seven other families. When interviewed at the time  he said of his years-long search:
"Only on the road, I felt I am a father. I have no reason to stop. And it's impossible for me to stop."
A dad's love for his son kept him on the road for decades and is the reason he has him back in his life after facing the longest odds imaginable.