Father of Six Gains TikTok Stardom by Cooking on a Budget With a Side of Comedy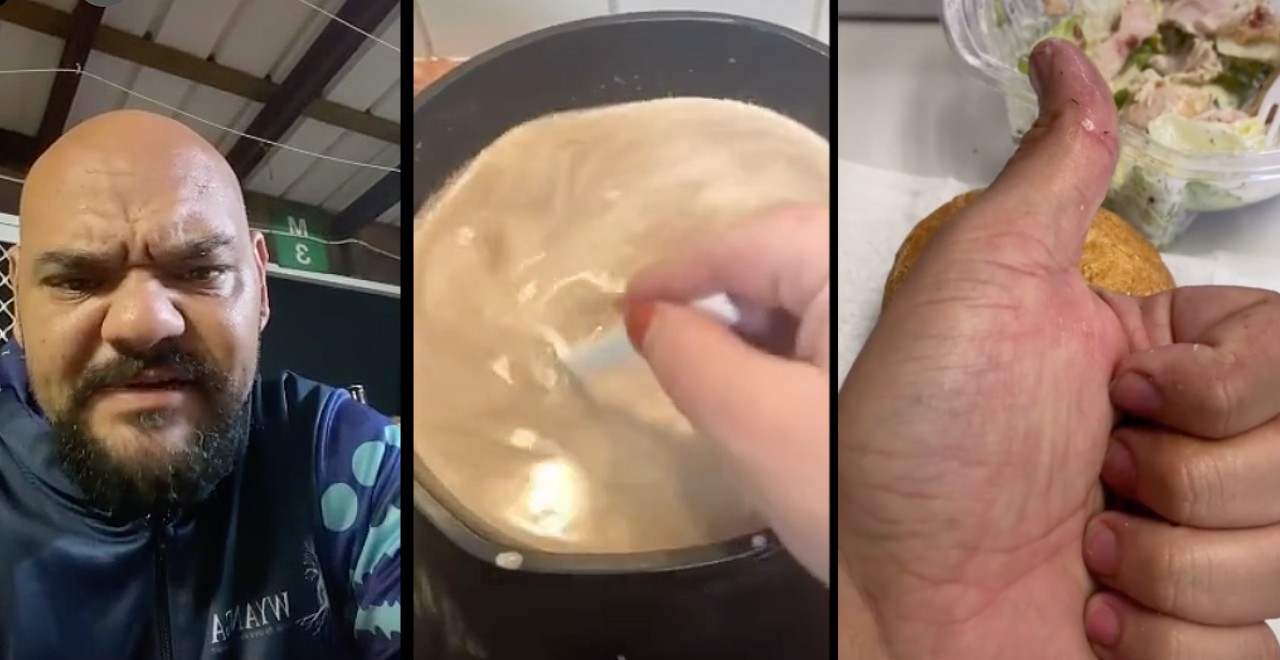 Most people who go viral online these days end up getting a lot of attention simply for the entertainment they offer. And don't get me wrong, that's great. The internet is where most of us go for some mindless laughs. But every once in a while, the internet links us to people who provide far more than just distractions from everyday life. The underrated heroes of internet edutainment (combination education/entertainment) are dads who take time out of their busy lives to take anyone willing to listen under their wing.
The newest dad edutainer on our radar is an Australian father of six (six, and he still makes time to help the rest of us out) named Nathan Lyons. Obviously, being a father of six is challenging both effort-wise and money-wise. But as Lyons shows us, feeding a family of eight doesn't have to be complicated, and it doesn't have to be expensive.
Lyons posts his easy, affordable, and healthy recipes to TikTok – and with 64,000 followers and climbing, he's clearly stumbled upon an untapped market. The 35-year-old peppers his videos with hilarious commentary, easing our kitchen stress and making it feel as if we're cooking alongside our own dads.
"I'm from a housing commission, single mum, four kids, not working," Lyons told News.com.au. "We always ate cheap so I learned from her how to buy cheap at the supermarket. I can feed my family of eight for $8 dollars. The biggest struggle for us is I'm a single-income family so money is a bit tight, which is why some of the cheap meals come out."
Unlike many online foodies, Lyons makes his presentation relatable. No father of six is going to spend an hour plating and prepping once the cooking is done, so he pairs his delicious meals with plastic plates and an extremely welcome laid-back attitude.
He whets your appetite with comedy
Some drool-worthy steak noodles
Even some lazy lunch ideas for those especially taxing days
He makes a killer kangaroo curry (though I'm sure more readily-available meat would work too)
Check out kookingwithakoori on TikTok for the full catalog of videos, and get kooking.