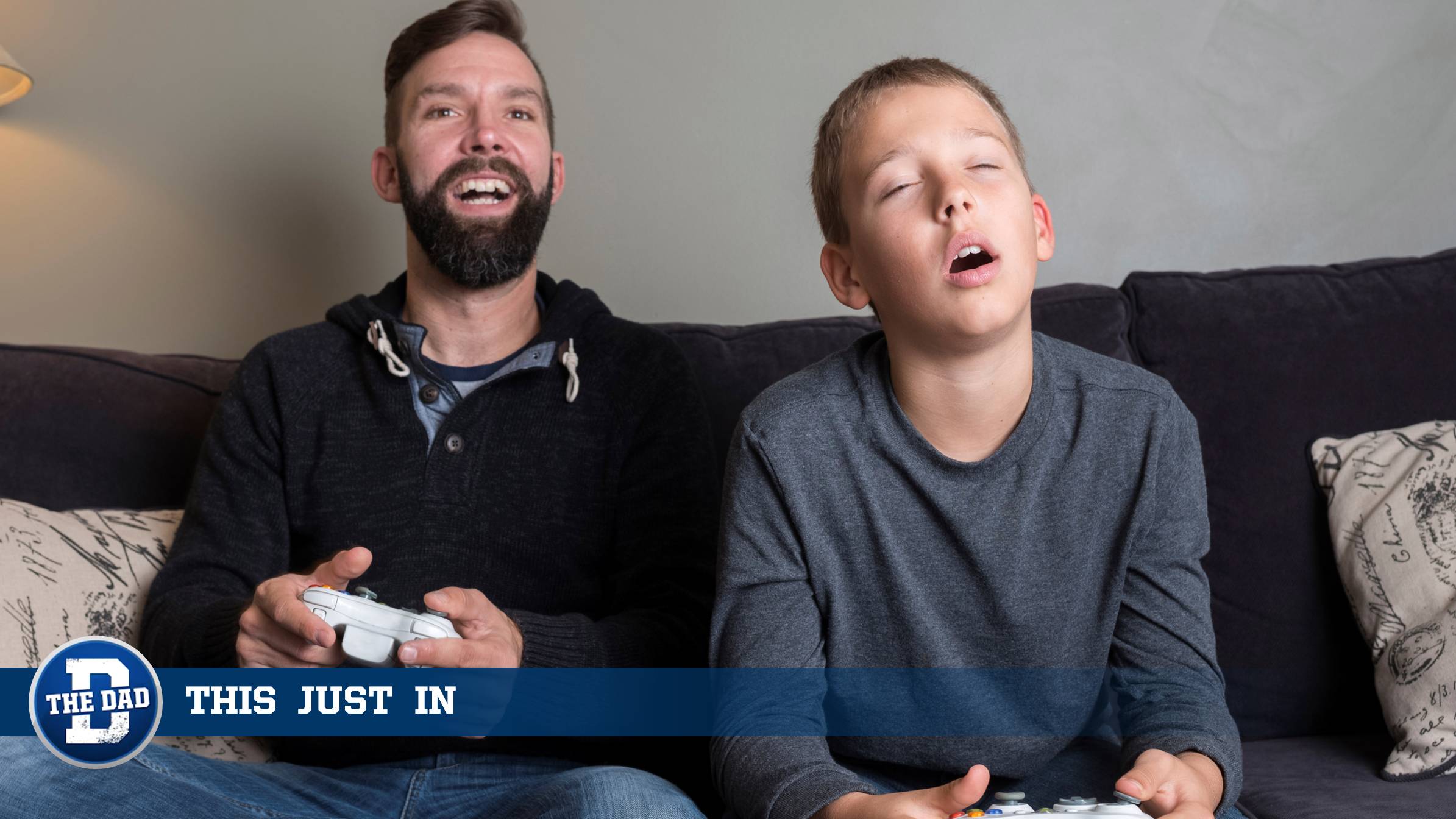 NEW YORK, NY–With the release of "Dad Theft Auto," gamers everywhere can now experience the thrill of staying out of the left-hand lane and other exciting parts of "driving like a Dad".
"Dad Theft Auto" is the first video game to focus exclusively on the "Dad driving experience." Players don't race, steal, or battle villains. Instead, they must properly use their turn signal, start driving the instant the light turns green, and complete other Dad driving fundamentals.
Upper levels also allow players to critique "bad drivers", by driving next to them and raising their hands in a "What are you doing?" gesture. They'll also have the ability to "turn this car around!" if their passengers get unruly.
"We wanted every little detail to capture an authentic Dad driving experience," said Big Legend Games CEO Dan Stodden. "For example, the character's car radio is always tuned to a classic rock station in the middle of a Led Zeppelin block."
Stodden said a future update would add "Rush Hour mode", in which the goal is to "be a dick when someone tries to merge into your lane".
"It's a weird game because not much happens," said 8-year-old gamer Sara Knowles. "You basically just drive around trying not to break all these rigid, old-school rules. But it definitely reminds me of riding with my Dad."
Despite being completely plausible to parents, THIS JUST IN is satire and intended for entertainment purposes only. For more stories like this one click here.