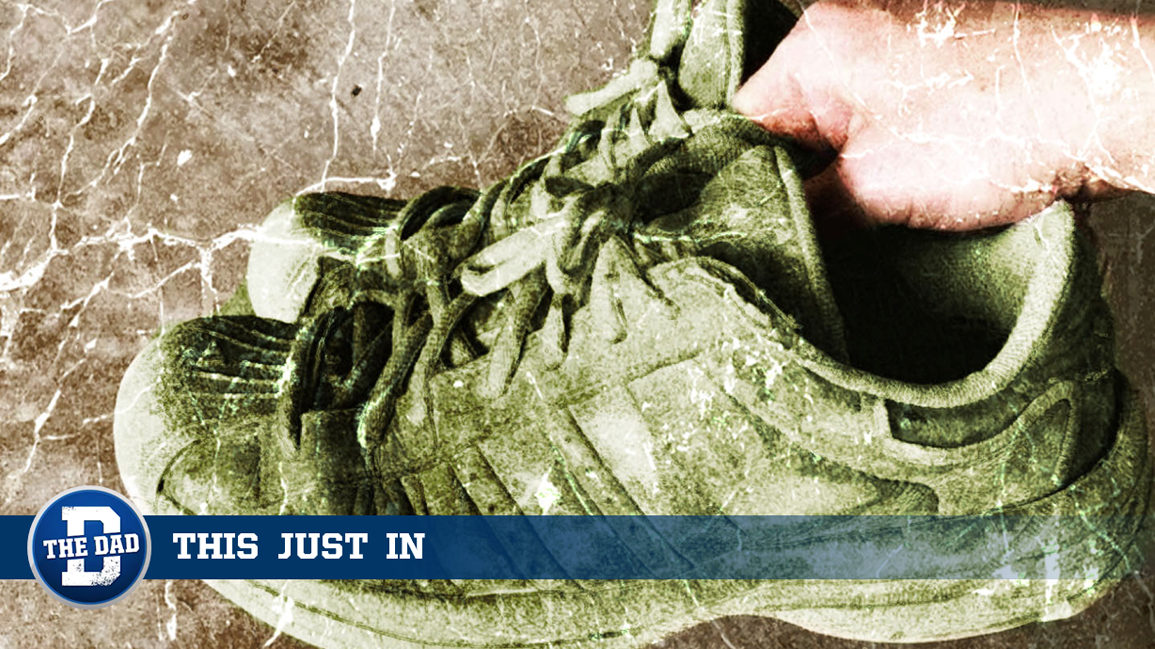 Credit: The Dad/Joel Willis
ASBURY PARK, NJ – In what was initially thought to be a monumental archaeological discovery, a team of scientists from Princeton University mistook a pair of well-used lawn mowing shoes for an ancient Roman artifact, believing the sneakers to be centuries old when in fact they were just extremely dirty from hundreds of hours spent working in the backyard.
"We had no idea the Roman Empire extended this far. This discovery could rewrite the history books," said chief archaeologist Oliver Wright, before being informed that the shoes belonged to 41-year-old Noah Miller and that the reason they looked so old was that Noah wore them while mowing the lawn every Sunday for the last eighteen years.
The team from Princeton was all but certain that the shoes dated back to the time of Augustus until one researcher looked inside the tongue and found, written in faded sharpie, "Please return to Noah Miller if found."
"We are extremely disappointed to learn that the shoes are not from ancient Rome, but rather that they were purchased at a Payless in the early 2000s," continued Oliver, before promptly returning the sneakers to Noah, who was planning to mow the lawn this weekend and couldn't find them anywhere.
While at first, it appeared that the shoes were destined for a prolific spot within the antiquities wing at The British Museum, it now seems they'll remain in Noah's mudroom closet for the foreseeable future.
Despite being completely plausible to parents, THIS JUST IN is satire and intended for entertainment purposes only. For more stories like this one click here.