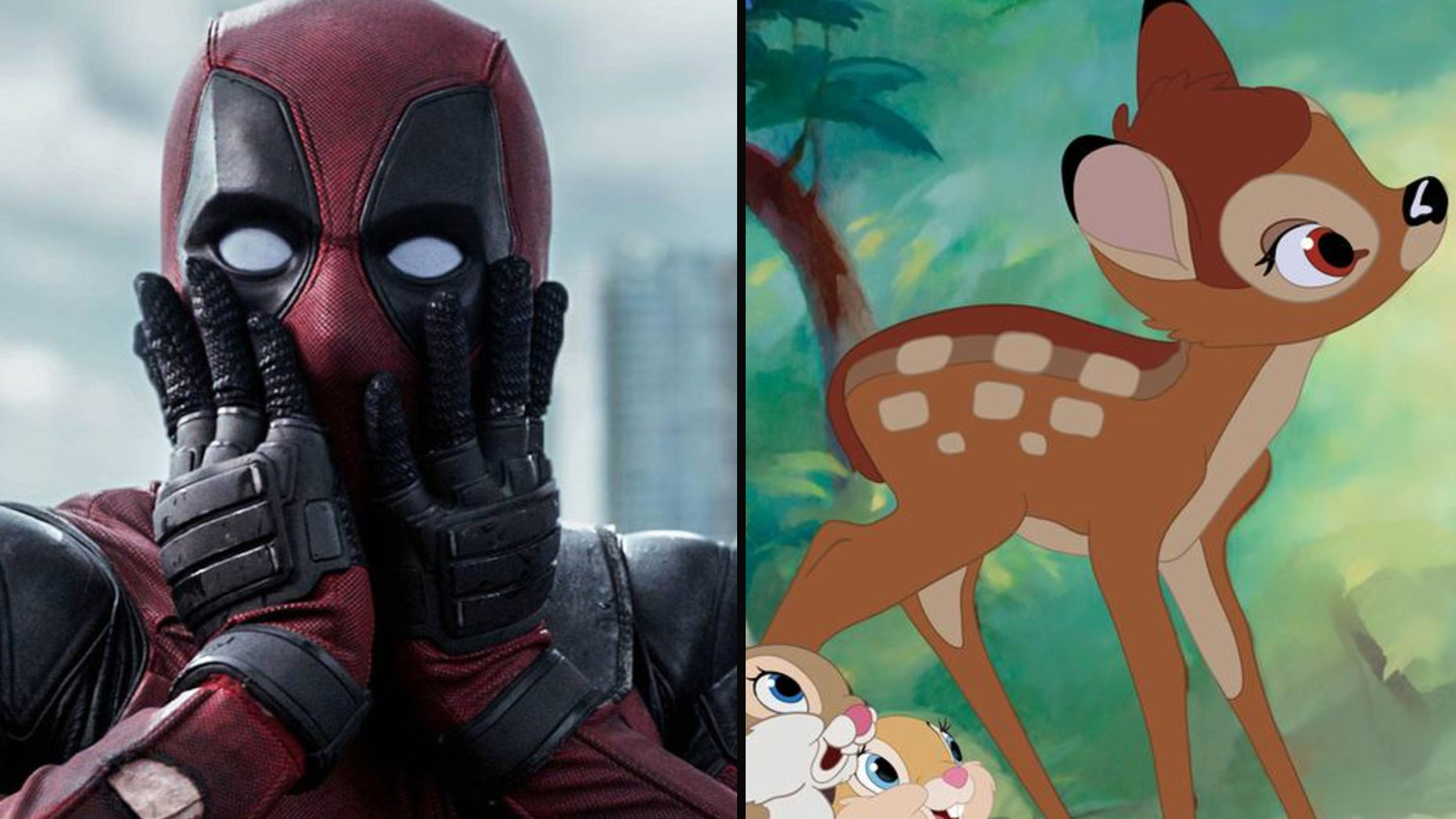 Credit: 20th Century FOX/Disney
Ryan Reynolds pitched Disney on a Deadpool-Bambi crossover that would have been truly awesome. Now that the character is part of that Marvel Universe, he is officially owned by the House of Mouse, and Reynolds has some thoughts on bringing Disney's most unlikely new character into the fold.
As he explained to IGN, Reynolds wanted to interrogate the hunter who killed Bambi's mom. If you're thinking he's hoping to exact vengeance on a character who broke countless hearts over multiple generations, well…
Before pitching the big Deadpool and Korg crossover, Ryan Reynolds says he pitched a crossover to Disney that would have featured Deadpool and Bambi. https://t.co/E4ItYkpk69 pic.twitter.com/Mzqn8FGIxM

— IGN (@IGN) August 4, 2021
"I wanted to do a short film of Deadpool interrogating the hunter who killed Bambi's mom," he said. "But the whole gist of it is that Deadpool is actually just a huge fan. He's not interrogating — he just wants to know how he could be the most loathed Disney character in the history of Disney… and of course, Disney was like, 'well, I don't think that's ever going to happen.'"
Hilarious twist, classic Deadpool, classic Reynolds. Naturally, Disney isn't cool enough to let that happen, so Reynolds pitched idea two, which was the Deadpool-Korg crossover that was Deadpool's first "appearance" in the MCU.
If you include Deadpool's cocaine rider, this is the most expensive reaction video ever made. pic.twitter.com/XvhIQMtBfS

— Ryan Reynolds (@VancityReynolds) July 13, 2021
That was a much easier sell for the executives. And while it was funny, now that we know the original plan, it's hard to stop thinking about what could've been.