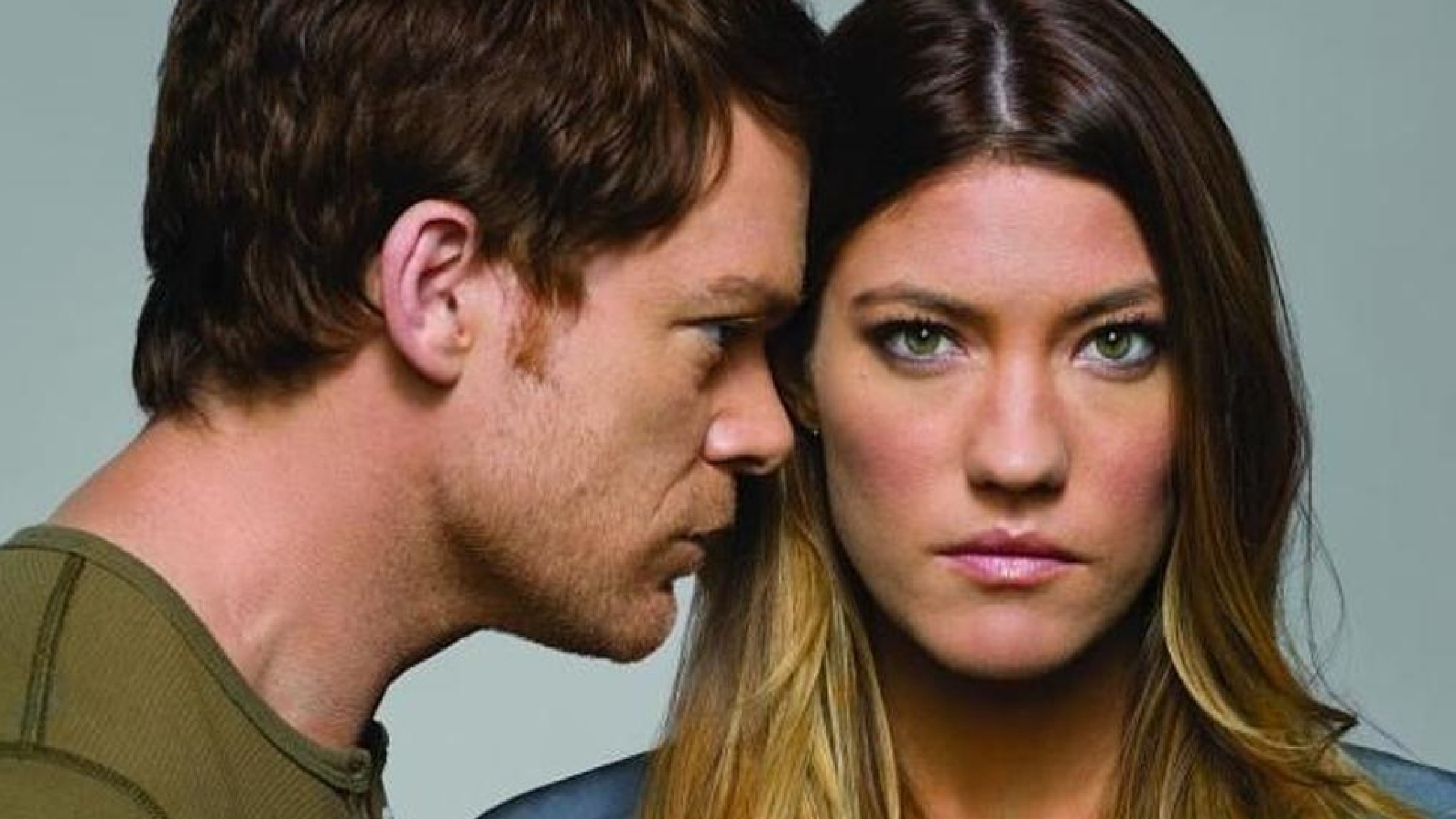 Credit: Showtime
The return of the Trinity Killer was huge news for Dexter fans. John Lithgow's brief "but important" reprisal announcement immediately brought us all back to the glory days of the series. Now there's even more Dexter revival news as we get closer to the return of the series on Showtime. Jennifer Carpenter's Debra is also returning in some capacity for the revival. The character was killed off in the series finale (well, what used to be the series finale). So, it would appear her work will come in a flashback capacity.
There's something about a small town. #Dexter pic.twitter.com/27m4m364ve

— Dexter on Showtime (@SHO_Dexter) May 27, 2021
We know, for sure, that Lithgow's cameo will exist in flashbacks. He mentioned how much fun he's been having on the Dexter set in a recent interview and confirmed what we all thought we knew; the Trinity Killer is still dead. Thankfully the series isn't pulling "a Palpatine" with some weird BS twist where he didn't die. Even though he clearly died.
The original Dexter dream team is working on the new episodes, so you'd assume things are in good hands, but it's better to know for certain that the ship is moving in the right direction. Carpenter's Debra was great as Dexter's sister, so it will be cool to see her in the role again (even as a flashback or god forbid, some sort of Yoda-esque force ghost).
The rumors of Deb's return swirled when Carpenter shared a picture of her seemingly in the character's costume on the set of the revival, and then John Lithgow confirmed it.
View this post on Instagram