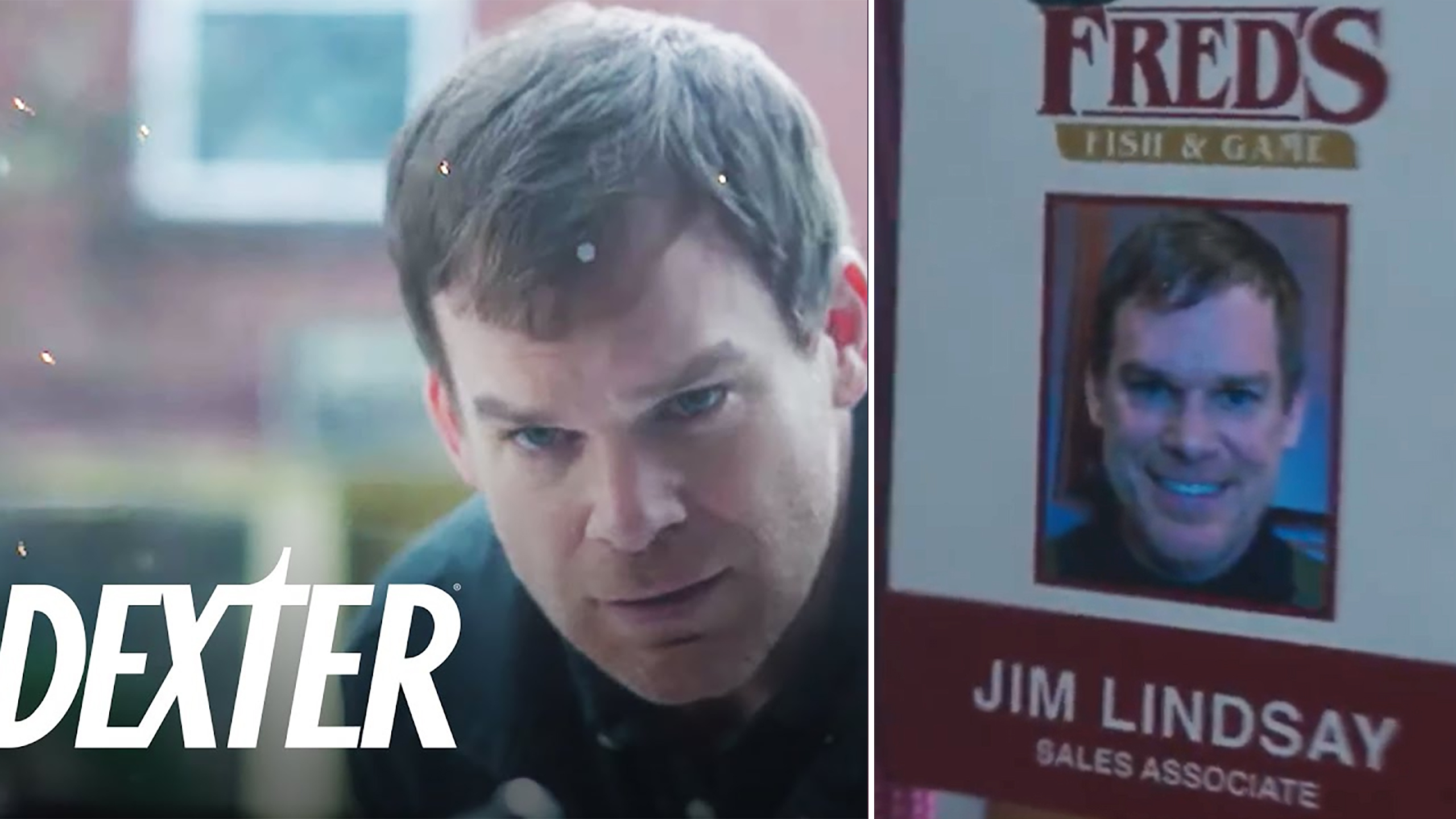 With each passing month, we get closer and closer to a fitting and proper end to Dexter, one of Showtime's best (and at times, worst) series. Well, at least one of its most memorable shows, as it was beloved through the first few seasons, and ended beloved by literally nobody. But we got another look at the revival/do-over, and now we know Dexter is not Dexter anymore, he is Jim Lindsay.
In a teaser trailer shared on social media, Showtime gave us a tiny glimpse of Dexter/Jim's new life. And thankfully, the beard is gone, and he's no longer a lumberjack. Now, he's working at "Fred's Fish and Game."
The teaser shows how much Jim has integrated himself into small-town life, as everyone greets Jim and "Mr. Lindsay" with a smile or a nod. Just a quiet simple life, putting his serial-killing vigilante life behind him? Noooot so fast.
Hello, D̶e̶x̶t̶e̶r̶ ̶M̶o̶r̶g̶a̶n̶ Jim Lindsay. pic.twitter.com/iOcArYfvxq

— Dexter on Showtime (@SHO_Dexter) May 25, 2021
Because there is one thing that stops Jim Lindsay in his tracks, and that's when he sets his sights on a weapon in a window. And when he stops to stare at the knife, we see the old Dexter we know and love gleaming through Jim Lindsay's eyes.
The caption with the clip was just "there's something about a small town" and that does not bode well for whoever the reason Jim Lindsay is in that small town.
Our old Dexter, the one fans fell in love with, having access to a full inventory of weapons at a hunting shop can only mean fun things, especially now that the series is back in the hands of the people who made it special.