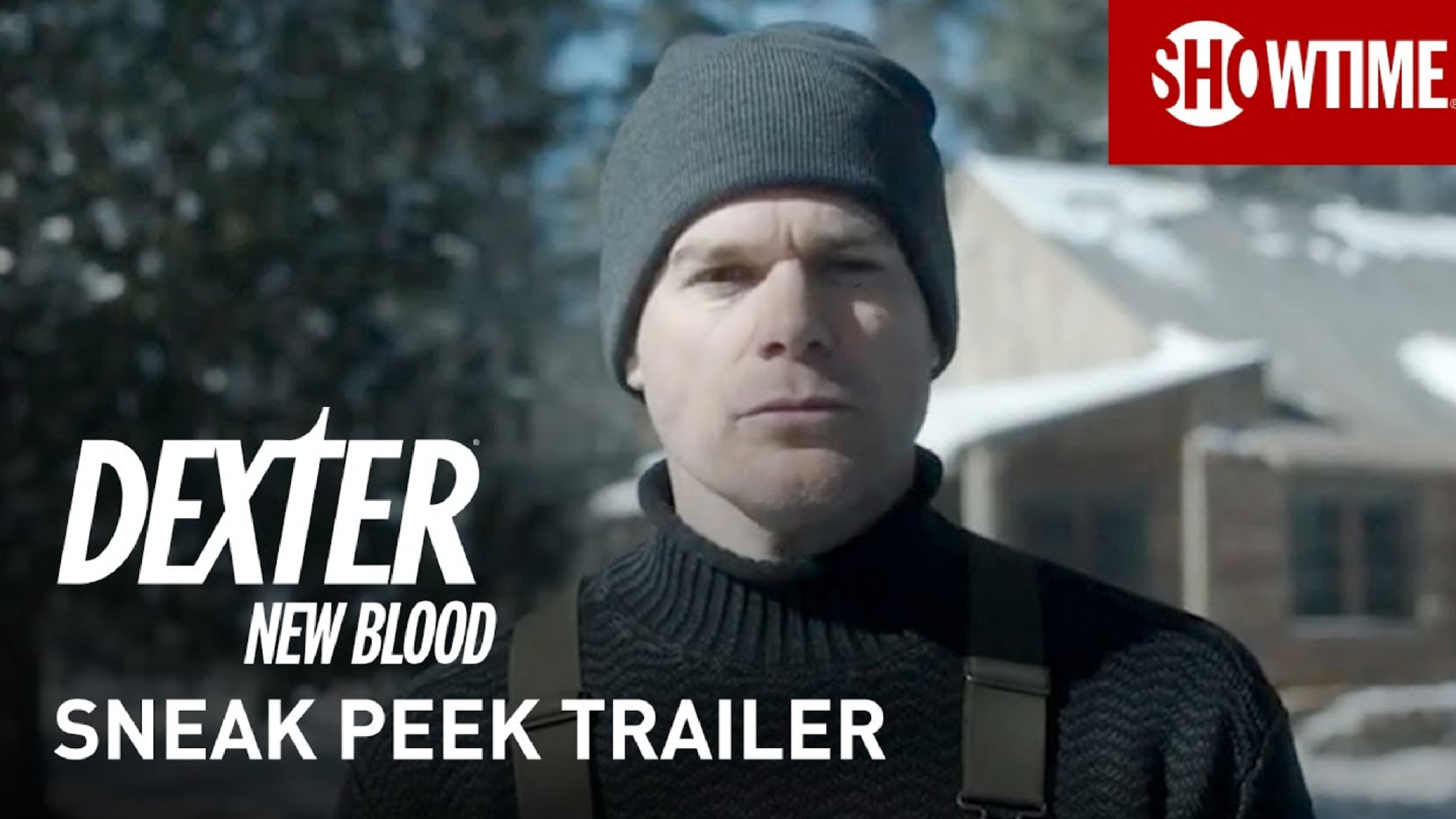 Credit: YouTube/Showtime
Thanks to a panel at Comic-Con this weekend, Showtime has given us the first full trailer for the "Dexter" revival Yup, we finally get a more comprehensive look at the new life for our rebooted vigilante. Not only did we get a trailer, but we also got an official premiere date, as "Dexter: New Blood" (awesome name) hits Showtime on November 7th.
The 10-episode revival has already made huge news by bringing back one of its best villains, John Lithgow, albeit in a brief role. They're also bringing back another dead fan fav in Debra, so we'll have at least a few familiar faces as Dexter starts a new life in a new town.
Dexter, aka "Jim Lindsay" is now a sales associate at Fred's Fish & Game. It seems like he's trying to move on from his past, but this would be a pretty boring show if he had it all figured out and he's just living a completely normal life in a small town. Oh no, the old Dexter is still in there, and you can see him in Jim's eyes anytime there's a knife in the frame.
"I kinda have a thing about blood," he tells an annoying customer, telling him way more than the man could ever understand. The trailer is all about trying to move on from the past, and how you can hide it, but you can't run from it. In other words, Dexter gonna Dexter, as we can deduce from the scenes of him hanging around a crime scene, playing with knives, and the way he looks at a blood trail in the snow.
Here's the thing; this show is going to be good. I know a lot of fans are hesitant to believe that, given how things trailed off in later seasons and obviously at the terrible ending. But that's the whole reason the revival even exists, to leave fans with a better memory of the character and show. The people who made the show great in the first few seasons are back, and even star Michael C. Hall said making up for the finale was part of why this is happening.
"The chance to revisit it and, in the process, redefine the sense of the show's ending and the sense of the show's legacy was certainly part of our motivation," he said in his Comic-Con panel.
The first of the 10 new episodes drops November 7th, and we'll see how Jim Lindsay becomes Dexter again in a small town in upstate New York.