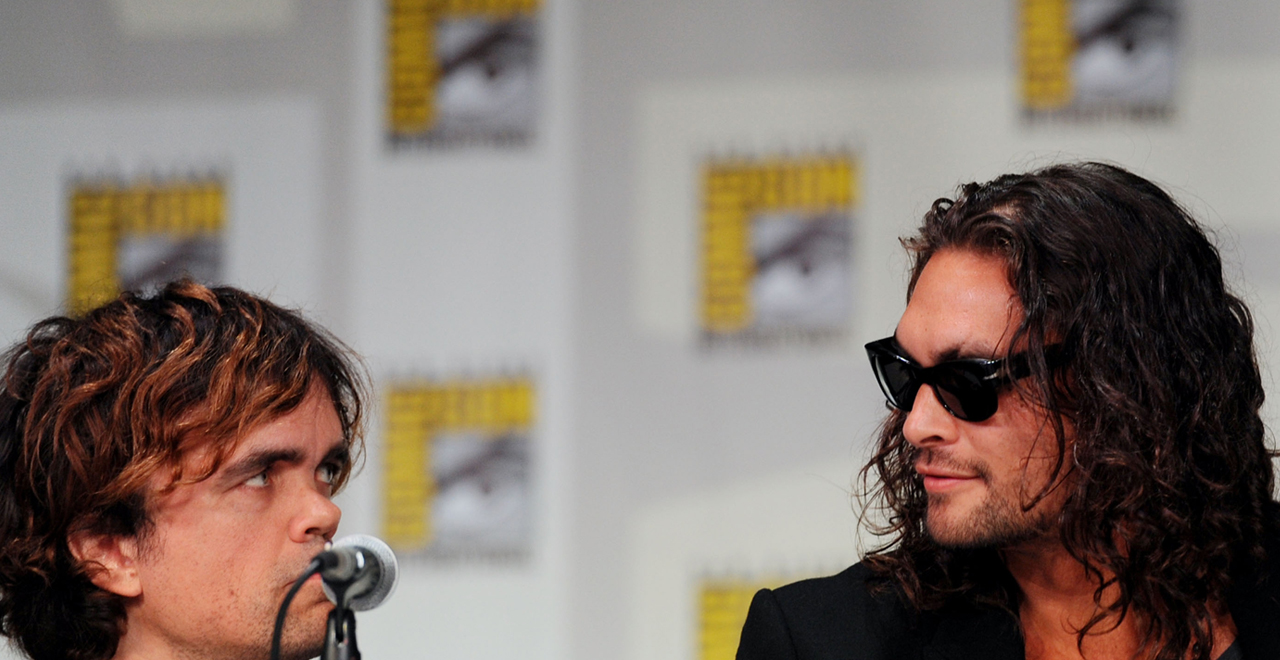 Credit: Getty/Frazer Harrison
It's a Game of Thrones reunion! Except it's only two people from the show and has nothing to do with Game of Thrones. Deadline is reporting that Peter Dinklage and Jason Momoa will star in the action-adventure film, Good Bad & Undead which is a super clever and not overdone riff on the title, The Good, the Bad, & the Ugly — except without those pestering the's. Legendary Pictures will front the cash and Max Barbakow will direct, whose most recent credit is the soon-to-be-released film, Palm Springs, which is currently sporting a cool 100% on Rotten Tomatoes. The film is based on an original idea by Mark Swift & Damian Shannon.
According to Deadline, "Dinklage will play Van Helsing, last in a long line of vampire hunters. He develops an uneasy partnership with a vampire (Momoa) who has taken a vow never to kill again. Together they run a scam from town to town, where Van Helsing pretends to vanquish the vampire for money. But when a massive bounty is put on the vampire's head, everything in this dangerous world full of monsters and magic is now after them. The intent is Midnight Run in a Bram Stoker world."
"Midnight Run meets Dracula" is the most 'Hollywood' thing I've ever heard and I can almost see executives salivating in a room somewhere. Someone definitely yelled, "It's gold!" at one point.
Well color me excited. I've always wanted to see a Momoa-esque vampire (who is definitely already a vampire) run around grabbing people and yelling, "I'm a hugger!" And a British-accented Dinklage being all like, "You can't scare people like that or we're gonna get caught!" And then Momoa talking like Hulk Hogan being all like, "C'mon brother! You're just mad cause I can live forever!" And then the other vampire slayers show up and they're both like, "Uh-oh! LET'S GET OUTA HERE!" Man, those executives were right, this movie writes itself.