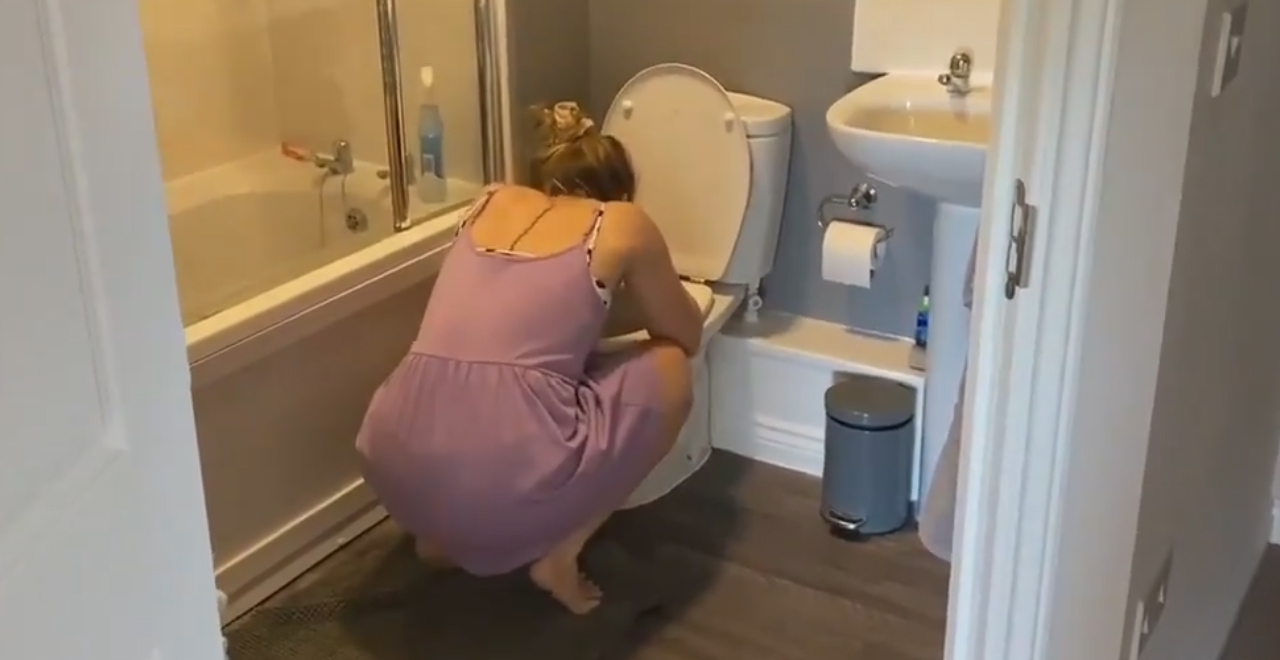 Credit: Twitter/TobyOsborne1
This man must feel very confident in the longevity of his relationship. Toby Osborne, who commentates for Bristol City football, has used his skills to give a play-by-play analysis of what appears to be the worst hangover his girlfriend has ever had.
How not to spend your Easter Bank Holiday Monday…. pic.twitter.com/M3vqG0h2a6

— Toby Osborne (@TobyOsborne1) April 14, 2020
Imagine having a camera thrust in your face as you struggle to stay alive the morning after heavy drinking. You're too sick and weak to say/do anything so you just have to take it. It sounds like the audio was added afterward which may have actually saved this relationship.
In the recap, Toby mimics an actual football (the soccer kind) commentator as he takes us through a detailed "game" of this poor woman's hangover. Things start off slow, as they do, and she even tries to get something down, as we do, only to throw it all up midway through the day. But, as the day carries on, she makes a turn for the better and even ends up cooking dinner in the end.
There is something so on-point to not only Toby's commentary but the steps we all go through on days like this. We all wish we could get that Coke down too soon and the day just turns into a complete waiting game. Cheers to Toby for testing the limits of his love. We hope she was able to laugh about it the next day.