A Playable Build for Cancelled N64 Game 'Dinosaur Planet' Has Leaked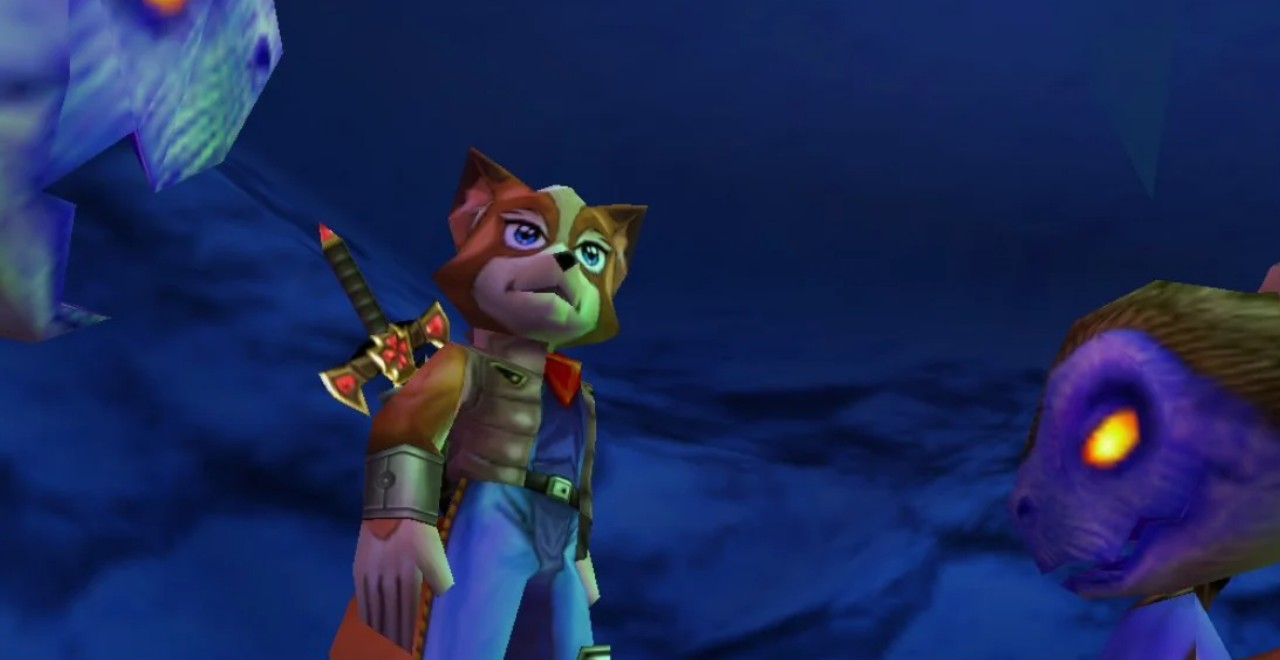 Renowned game developer Rare has been having quite the 2021.  Last month we caught a glimpse of the canceled Goldeneye 007 remake for Xbox 360 (that's playable too).  Now, their canceled N64 game 'Dinosaur Planet' has leaked online for everyone to check out.
If you played the Gamecube game 'Star Fox Adventures', that's essentially what Dinosaur Planet would end up becoming.  Originally, it was going to be its own separate story featuring the characters Sabre & Krystal, but Shigeru Miyamoto thought they looked like Star Fox characters, and well, the father of Mario gets what he wants.  They based the entire game around that ideology, Sabre would end up becoming Fox and the rest is history.
The news of this playable build comes courtesy of Forest of Illusion.  They purchased a disc containing the build from a "private game collector" located in Sweden and the file date of this build dates back to December 1st, 2000.
Today we have released Dinosaur Planet by Rare for Nintendo 64. The development was halted and moved to the GameCube, where it was then released as Star Fox Adventures. Enjoy! (More info in this thread).

Link to the dump:https://t.co/gQGGcU4vJK pic.twitter.com/Orub7RU3fa

— Forest of Illusion (@forestillusion) February 20, 2021
It appears to be a "late build" and as a result, features characters like Fox McCloud in it.  This one will be a little more tricky to play too.  Although it isn't entirely playable yet on emulators, it "should" work perfectly fine on flash carts.  You can check out the footage down below.
I can remember reading about 'Dinosaur Planet' in Nintendo Power back in the day.  It was going to be the "next big game" from Rare, who had a track record of delivering larger-than-life experiences like Banjo-Kazooie and Donkey Kong 64.  This new adventure was going to offer a massive world to explore that would be packed into a 512-Megabit Game Pak.  It was going to be such an advanced game that it would even need the N64's Expansion Pack to be able to run properly.  As a kid, I thought it looked awesome and my brain couldn't comprehend the sheer power of 512-Megabits.  After reading about it, that was all the info we got though.  Star Fox Adventures was alright, but it would have been cool to see the original game released as it was intended, without Miyamoto's Star Fox obsession.
Any guesses as to what canceled Rare game will leak next?