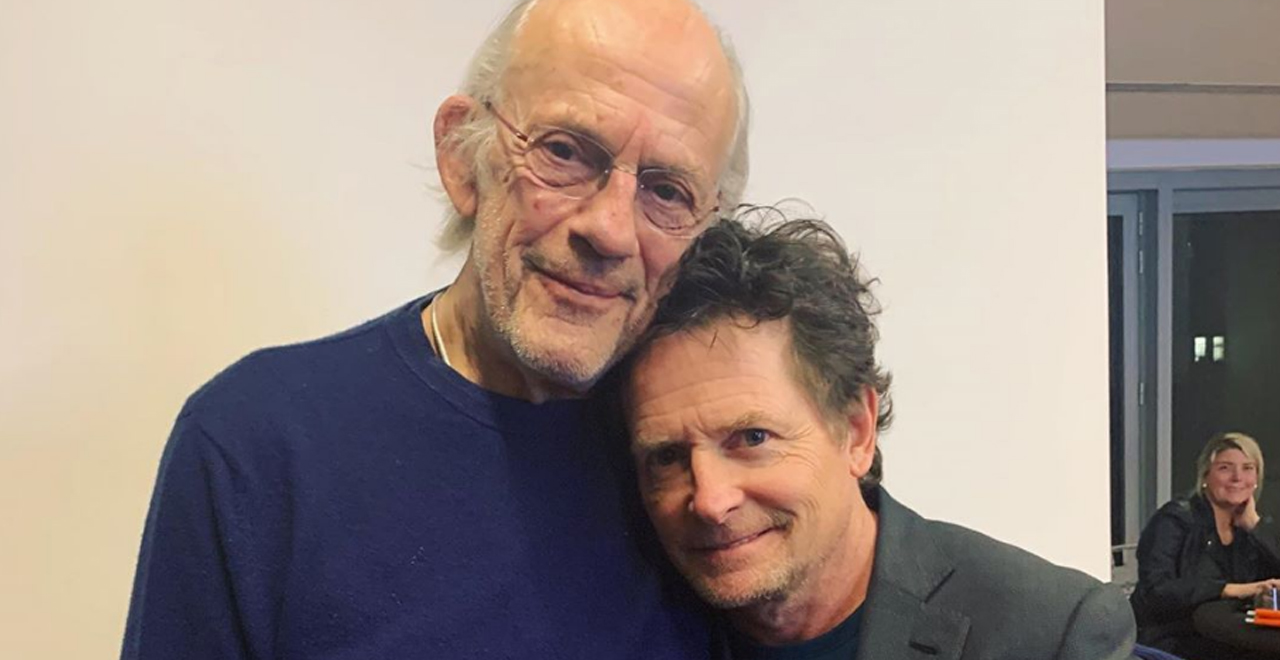 Credit: Instagram/mrchristopherlloyd
Like it or not, we're not getting a Back to the Future sequel or reboot.
It goes against everything modern Hollywood is doing, but the original trilogy's director and producer are staunchly against it. No one wants to see a Back to the Future film without Michael J. Fox, and while he is open and continues to work even as his Parkinson's disease progresses, it doesn't seem like he's interested in getting back into the Delorean. Christopher Lloyd wouldn't mind some kind of new version, even an animated Rick and Morty crossover, but nothing looks likely.
So we have to take what we can get. Like that weird DeepFake video with Tom Holland and Robert Downey Jr. Or a real-life reunion at a poker tournament.
That's what happened the other day, when Doc and Marty met up once again, this time in the present, at the annual charity poker night for the Michael J. Fox Foundation for Parkinson's Research.
Lloyd showed up to support his friend and co-star and shared images of their reunion on Instagram. The caption even referenced their classic movies, "Going 88mph for the @michaeljfoxorg Poker Night ♠️ ♦️"
View this post on Instagram
Michael J. Fox also shared a photo on his Instagram.
Relish in these photos, folks, because this is as good as it's going to get in terms of a Back to the Future reboot. But while we may not see this duo together on screen again, it's wonderful to see them together in real life, and for such a good cause.
Aside from Biff and Lorraine, about the only thing missing from these heartwarming photos of two old friends and costars from some of the most beloved movies in Hollywood history, is Michael wearing one of those futuristic double-ties from Back to the Future II.