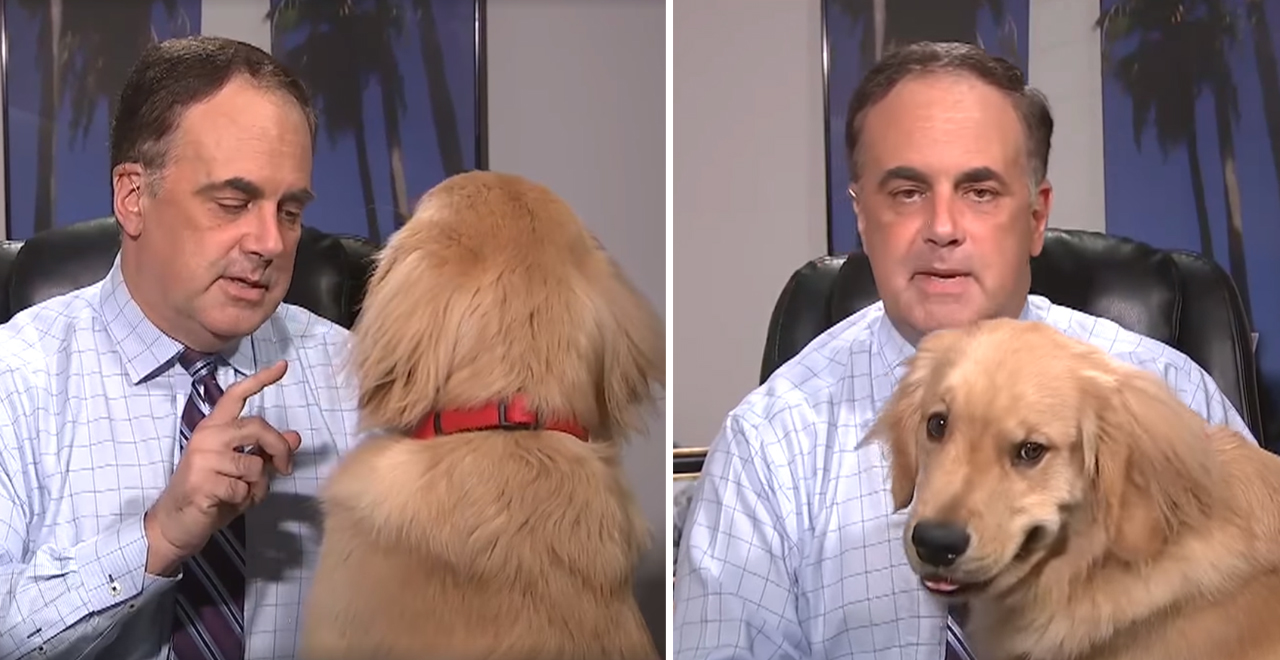 Credit: Facebook/Fox 13 - Tampa
Even if you love working from home, the quarantine has presented some challenges, especially if you're a parent.
With schools canceled until the pandemic settles down, children are at home too, and trying to get your work done when there are kids around is, shall we say, not ideal. Maybe your teenagers are slowing down your wifi, maybe your baby is interrupting your conference calls, or maybe your toddler won't get off your lap while you're trying to edit a PowerPoint. Kids and work don't mix!
Pets and work, however…
Everybody loves dogs, and, like a cute toddler, they tend to get away with a fair amount. Even when you're annoyed that your cute kid – or your adorable pupper – is video-bombing your Zoom, the other people on the call are probably amused. Viewers of a news broadcast certainly were the other day, when a meteorologist was forced to accommodate his rather large golden retriever in the middle of a weather report.
Paul Dellegatto of WTVT in Orlando was providing an update on the local forecast when his dog, Brody, demanded his attention, eventually climbing onto his lap.
The meteorologist quickly apologized, but his co-anchor wasn't having it. "This is amazing. I love it. We don't need to see that forecast map; we'll just look at Brody."
Nobody cared. In fact, everyone loved it.
Eventually, Brody grew bored and got distracted by Craig the cameraman – shooting from outside the window, thanks to social distancing. "Oh boy, oh boy," says Dellegatto. "He's jumping up looking for Craig outside the window." As he tried to locate the cameraman, Brody's head suddenly dominated the frame. "That's not good," says Dellegatto.
Yes, it is. It's very good.
"That's all right, Brody. We enjoyed every minute of that," said noon anchor Linda Hurtado.
So did we!