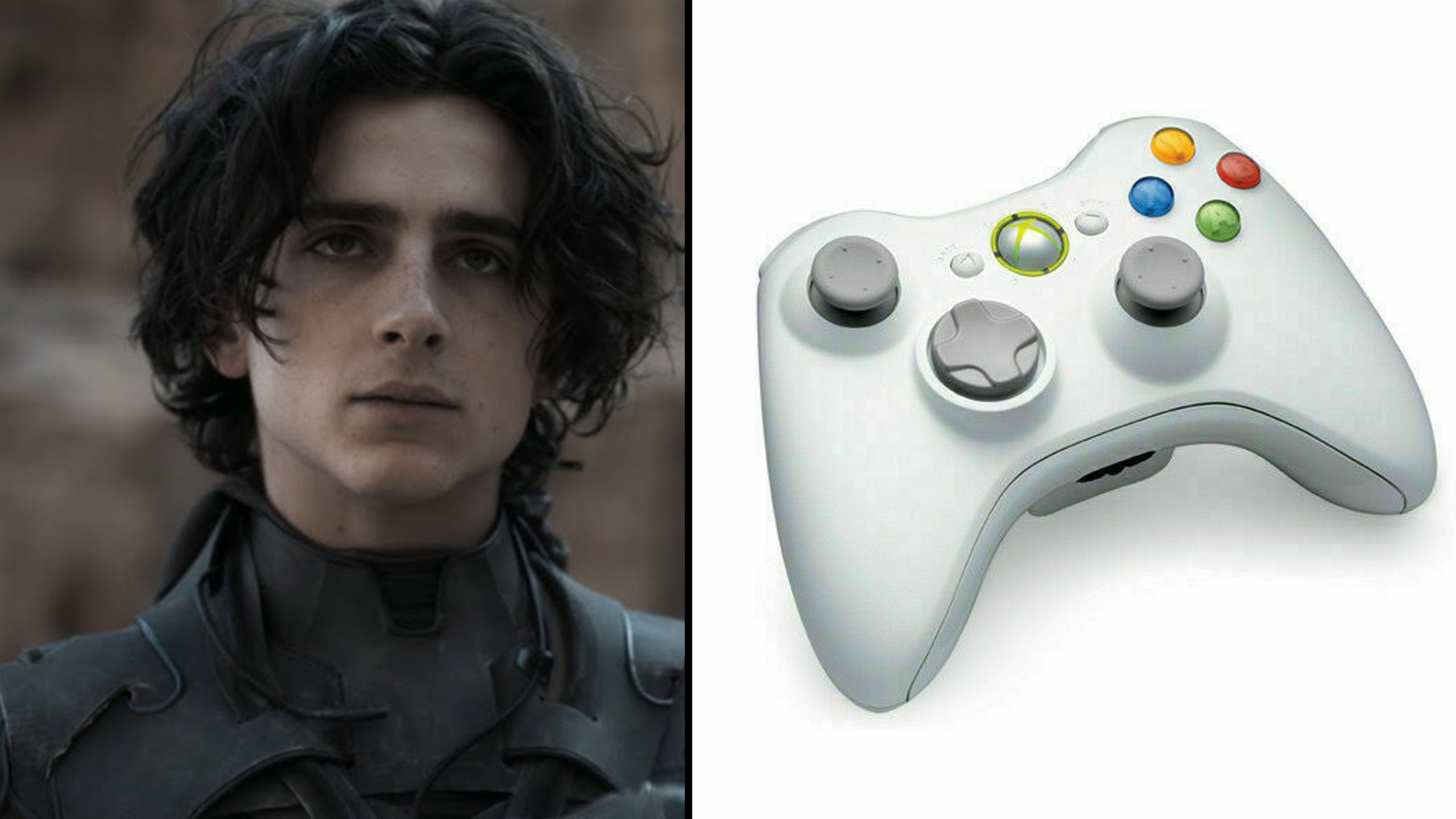 Credit: Warner Bros./Microsoft
Coming at ya with the hard-hitting news!
Timothée Chalamet, best known now for his role as Paul Atreides in the hit film adaptation of Dune (which is getting a Part Two!) had some pretty humble beginnings. You could say he's one of us.
In an intense investigation by Vice involving a security expert who investigates war crimes, it has been discovered that Chalamet had a Youtube channel 11 years ago called ModdedController360 where he would show off his spray-painted Xbox 360 controllers. What a time to be alive.
The videos discovered on the Youtube channel unfortunately don't show Chalamet's face. After some digging by Vice though it was determined that not only was the voice very much what Chalamet sounded like during his earlier acting roles, but also that the background of the videos matched an old Instagram picture from Chalamet's younger days. There's also a scar on Chalamet's finger that can be found in the videos. Seriously, this investigation went DEEP. I need to hire this guy to investigate where my TV remote is on a daily basis.
After the report was published, this video surfaced of Chalamet talking about how everyone discovered his Youtube channel.
the story behind timothée chalamet's youtube channel: moddedcontroller360 pic.twitter.com/y8wIHsyisv

— ☆ (@frostedchalamet) October 22, 2021
In the clip above, Chalamet talks about how he would spray paint them and sell each controller for $10. He would end up making a grand total of $30 during his controller modding career. If you end up checking out one of his actual Youtube videos, it's pretty hilarious to hear him open up with the line "what's good, YouTube?" and asking viewers to subscribe if they want. I feel like people are just subscribing now since the channel currently sits at 24k subscribers with only 3 videos. At the time the Vice article was published, the sub count was sitting at 14,700. Maybe it's time to start that Youtube career up again. Do it as a side job and charge double.
What kills me watching his videos though is Chalamet refers to Modern Warfare 2 as the "best video game right now" and that ages me instantly. That came out back in 2009. I can just feel the grey seeping into my hair follicles as I type out that sentence.