You Can Now Catch a Buzz From Dunkaroos Flavored Beer 'Dunkabroos'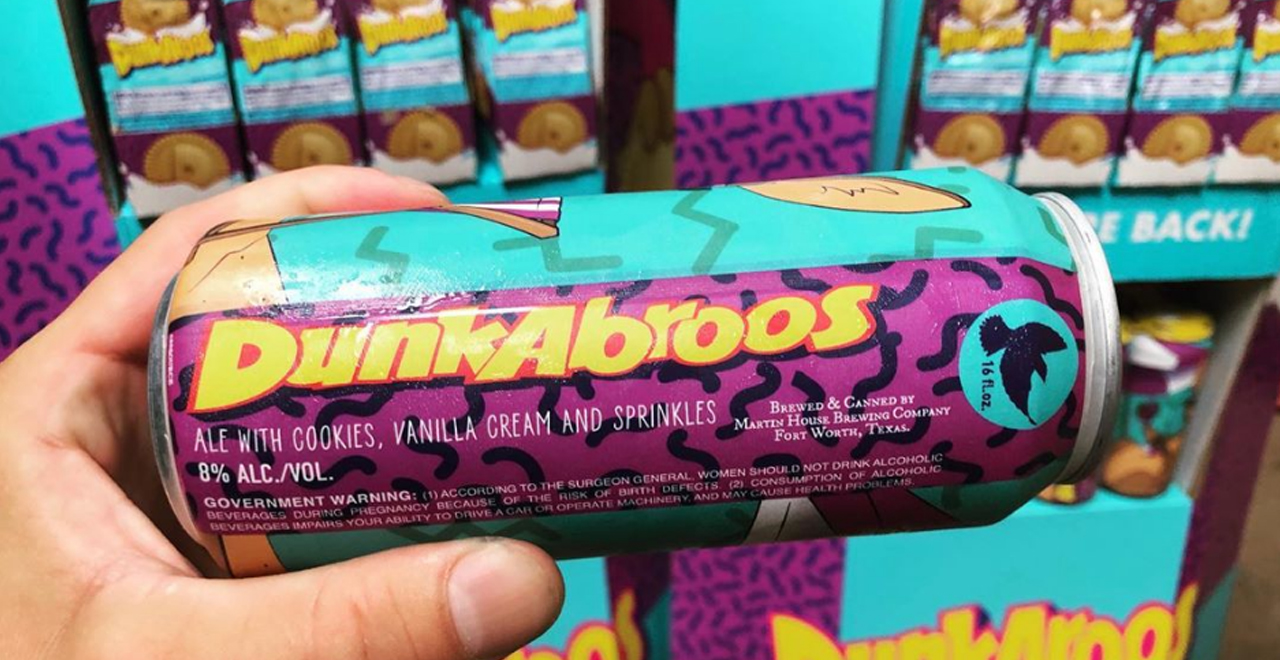 "Your scientists were so preoccupied with whether or not they could, they didn't stop to think if they should." – Dr. Ian Malcolm
Earlier this summer, we saw the release of a mustard-flavored beer from French's. No one asked for this beer, never mind that it was brewed with Oskar Blues specifically for National Hot Dog Day.
Beers are getting out of hand. First, it was double IPAs, then it was imperial stouts, then it was sessions, and next thing you know they were making beer that tastes like hot dog condiments. Now they've gone even further and made a beer that tastes like Dunkaroos.
Even Dunkaroos fans are like WTF? Sure, we were all excited when General Mills brought the 90s snack back to shelves earlier this year. We even got hyped for the Dunkaroos cereal. But a Dunkaroos beer is a bridge too far.
Especially one that's called "Dunkabroos."
That's the name of this new offering from Martin House Brewing Company in Fort Worth, TX.
The brewery describes it as "nostalgia in a can," and nostalgia has got to be the only reason this was made.
Maybe I'm just being a stick in the mud. Maybe it tastes good. It's literally brewed with cookies and cream and sprinkles. At 8% it will surely make you feel good. Is this really necessary? Do we need a Dunkaroos-flavored beer? Can we not just let food be food and beer be beer?
Obviously, as beer becomes a bigger industry and experimentation runs rampant, it's natural for brewers to keep pushing the limits. I just worry that we're ignoring common sense as Dr. Malcolm feared. We all saw how that turned out.
Beer… finds a way.