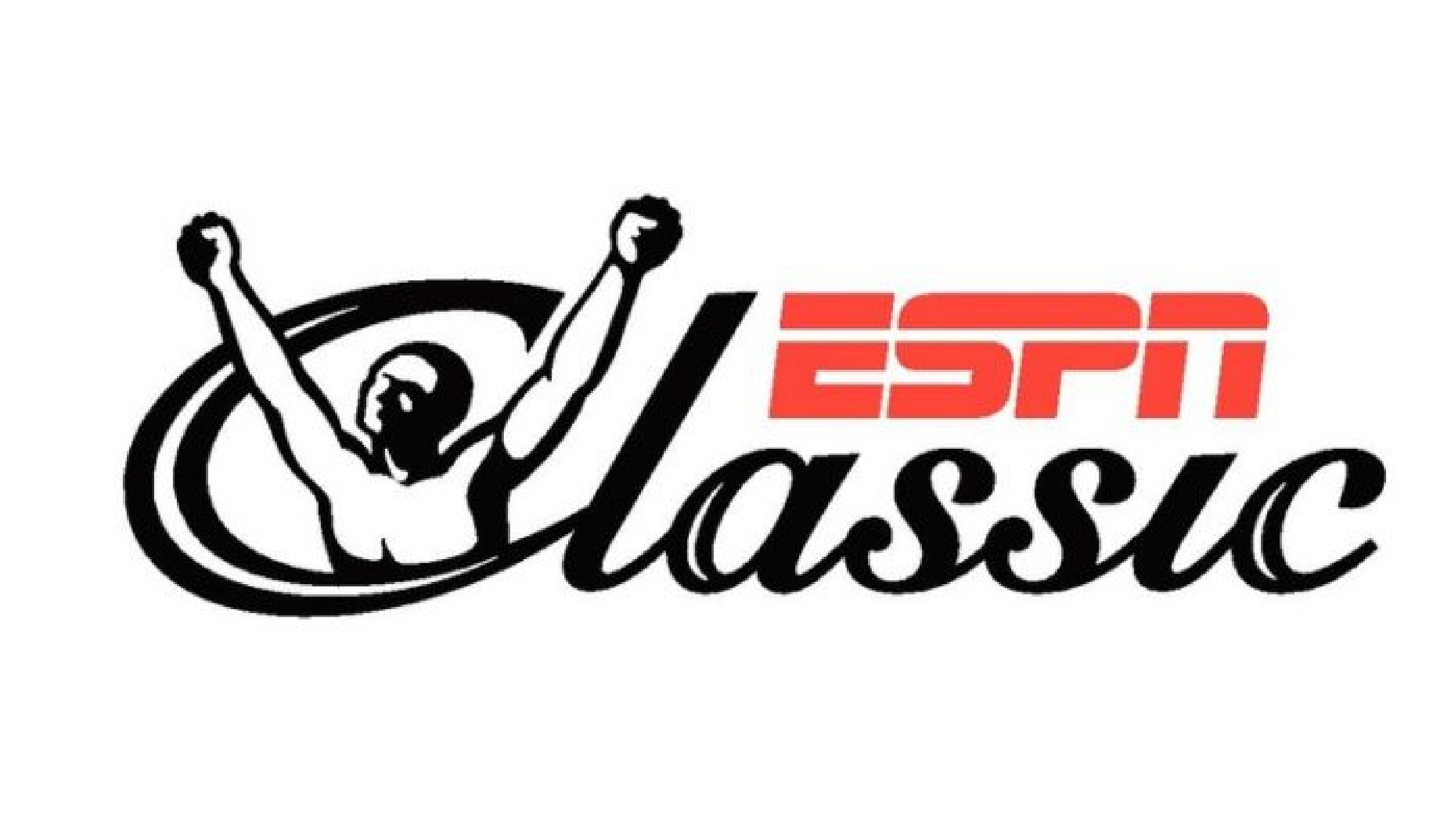 Credit: ESPN
In a major loss for sports history fans and old people who love "the way things used to be," Disney is shutting down a classic channel. ESPN Classic is going dark starting in 2022. The channel is being officially shut down after years of being neglected by Disney brass.
It's a move that reflects the shifting viewing habits of people in 2021, but it still hurts to lose the classic late 90s channel. It shot to prominence in 1997 when the Classic Sports Network was bought by ESPN and turned into ESPN Classic. The channel made a name for itself by showing legendary games from sports history. It was a fun channel surfing stop to catch a few minutes of someone in a mullet winning a football game or professional basketball being played in the smallest shorts invented.
ESPN Classic Channel to Shut Down On Jan. 1 https://t.co/SwhvsizIXh

— The Hollywood Reporter (@THR) November 4, 2021
Pourone out for all the dads who took such joy in relaxing in 'their chair', watching a random Sugar Bowl from 1993. ESPN Classic was always one of those channels that you loved to stumble upon, especially when it was playing a legendary boxing match (the best sport for vintage viewing).
But it's also a channel you're not going out of your way to watch. You don't sit down with a plan to watch ESPN Classic, it was always a happy accident. And in 2021, those happy accident days are way down, as people watch TV differently. Sure, ESPN Classic had some great programming outside of legendary games, such as the SportsCentury shows or the Sklar Brothers hilarious Cheap Seats show. But ESPN is hemorrhaging subscribers anyway, and has doubled down as a network of people that yell at each other (a legacy media model, unfortunately).
ESPN Classic was only in a few million homes, as Disney has been whacking it out of cable packages for awhile, choosing to offer more regional sports packages (like the SEC Network) instead. Live sports is where the ratings and money is these days with cable, so it makes sense that a relic of the channel-surfing era would be sent off to the sunset.
With classic games more available on the internet than they were in the late 90s and early aughts, the need for ESPN Classic started to fade. And as more people change how they watch TV and switch to streaming networks, it's truly the end of an era for the classic channel.