Credit: Getty
If you were sitting around like, "Gee, wonder when I'm going to get more cool facts about dad legends for my next trivia night," then here's a little gift from me to you.
Steve Irwin: man, myth, legend, dad, animal lover, and #1 guy I wish was my best friend. Here are some things we learned about the dude with a heart so big that crocs, humans, and any living thing in his vicinity could feel it.
1. He grew up at a zoo.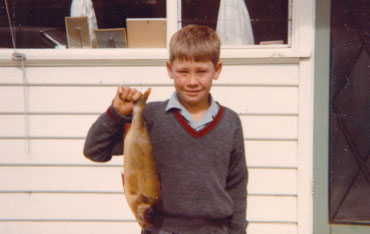 Ah, so it all begins here because of course, it does.
Steve's dad was a wildlife expert and herpetologist, or one who studies reptiles. File that one in the "impressive vocabulary to whip out at the dad function" section of your brain.
His mom was also a wildlife rehabilitator, so one might even say it runs in the family. Together his parents opened the Beerwah Reptile Park near Queensland, Australia, in 1970. Steve spent his childhood taking care of the animals and helping his parents run the park, which was eventually renamed the Australia Zoo.
Steve became the park's owner until his death, but thankfully ownership of the zoo has stayed in the family.
2. He met his wife at a zoo.
Steve didn't go out looking for ladies, he just sort of did his thing at the zoo and let nature run its course.
Steve was minding his own business at the Australia Zoo one day when a young Terri Raines walked in and hit 'em with that "love at first sight" business, as both would describe later. Said Terri: "I thought there was no one like this anywhere in the world. He sounded like an environmental Tarzan, a larger-than-life superhero guy."
They got engaged after just four months and married in 1992.
3. The first episode of The Crocodile Hunter was filmed during his honeymoon.
This guy is hitting all the important milestones at the zoo or surrounded by animals and we're here for it.
You know Steve and Terri were meant to be because if any other guy asked his wife to work during their honeymoon they'd be like, "Really, dude?" But apparently, Terri was all like, hell yeah let's do it crocodile daddy or words to that effect. We're guessing it didn't even feel like work for them, though, and was probably a honeymoon dream come true.
4. He was afraid of parrots.
Because of course, the guy who isn't afraid of snakes or crocodiles is afraid of small birds.
"For some reason parrots have to bite me. That's their job. I don't know why that is. They've nearly torn my nose off. I've had some really bad parrot bites," said Steve.
5. The Crocodile Hunter's success allowed Steve to fulfill his dream of expanding the Australia Zoo.
Thanks to TV stardom and the money that came with it, Steve was able to add a "Crocoseum" to the Australia Zoo. The zoo's website explains that housing the crocs in clear water gives visitors a chance to see how crocodiles — who usually camouflage themselves under murky water — behave in the wild.
Thanks to Steve and his family's work, what started out as a small family zoo is now a whopping 76 acres and home to hundreds of local and exotic animals.
6. There's a snail named after him.
In 2009, when Queensland Museum scientist Dr. John Stanisic discovered a new species of snail with "swirling bands of creamy yellow, orange-brown and chocolate giving the shell an overall khaki appearance," he thought, this snail reminds me of Steve Irwin. Who among us hasn't been reminded of our favorite TV personality when discovering a new species?
Guess what he named the snail species? You won't. It's crikey steveirwini. Terri said her late husband would've been delighted. Here's our impression of Steve meeting a crikey steveirwini for the first time: "Crikey, it's crikey steveirwini!"
7. Steve caused quite the hullabaloo when he fed a crocodile while holding his infant son.
When Steve fed a chicken carcass to a crocodile with his right hand while holding his infant son with his left, the media/world were all like, oh no a baby! What are you doing!? Steve insisted his son was never in any danger.
8. His animal-loving son is just like him.
Breaking news: Robert Irwin reportedly wants to be just like his cool-as-hell dad. Guess being held 10 feet away from a feeding crocodile didn't turn Robert off the animal-loving life.
Robert's already got a way more successful career in television and wildlife photography than I do in literally anything, but no hate, no shade. He still helps run the Australia Zoo with his family and has become quite a children's television personality in the ole down under.
9. He named his daughter after animals (of course).
You know that thing people do where they try to come up with a fake name on the spot, look around the room for inspiration, and come up with something like John Blanket Chairlamp?
Well, that's how Steve named his daughter, Bindi Sue, except in that case the things were animals instead of furniture. Steve looked left, saw his trusty old crocodile named Bindi, looked right, admired his Staffordshire bull terrier named Sui, and said, "Now Terri, hear me out." This may or may not be a dramatized version of what actually happened, but it's true and fitting that Steve would name his daughter after his trusty animal friends.
Bonus fact: Bindi is a mom now!
10. Steve's only feature-length film was a hit.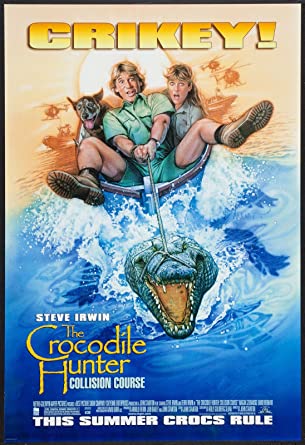 What are you doing tonight? Want to watch The Crocodile Hunter: Collision Course with you, me, and all the dads we know?
The 2002 film won a Young Artist Award for the Best Family Feature Film in comedy, and honestly, I could use some laughs. And some more Steve Irwin in my life. You down?
11. He was trained in mixed martial arts.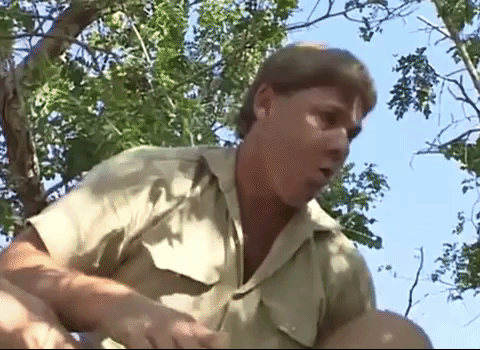 We already knew we would never have challenged "wrastles crocodiles for fun" guy to fisticuffs, but now we know we would have been even less inclined to do so after learning Steve was into MMA.
Steve loved MMA competitions and even trained with MMA trainer Greg Jackson for a stint. Specifically, he was trained in the martial art of Gaidojutsu, a thing that sounds like something you definitely don't want to find out about in a practical demonstration.
12. He discovered a new species of turtle.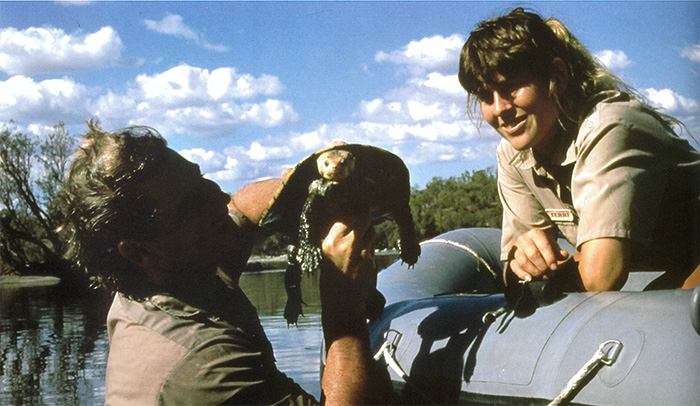 If you discovered a new species what would you call it? Name it after ya own damn self, Steve-style. Steve discovered Elseya Irwini, or "Irwin's turtle," but it's reportedly not as approachable as Steve, so don't go trying to shake its hand or whatever turtles have going on in their extremities.
13. He left a lasting legacy of conservation.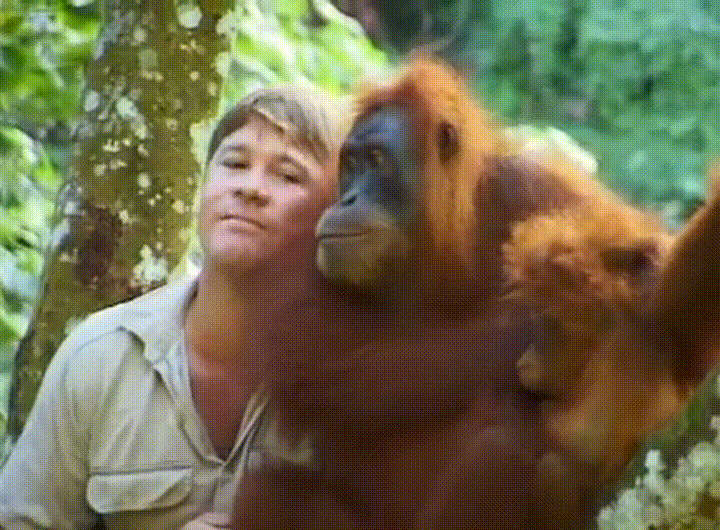 When Steve started making a bunch of money from his show, he poured it back into conservationism by purchasing large pieces of land in Australia, Vanuatu, Fiji, and the United States to use as wildlife reservations for endangered species.
He also founded the Steve Irwin Conservation Foundation, later renamed The Wildlife Warriors, with a mission to educate the public on the importance of protecting endangered wildlife. To commemorate that legacy, Aussies and animal lovers alike celebrate Steve Irwin Day each November 15.
14. Footage of his death has been destroyed.
That fateful day in September of 2006, Steve was shooting footage for the documentary Ocean's Deadliest. During a break in filming, Steve went snorkeling to capture some footage, where he encountered the stingray that took his life.
Cameraman Justin Lyons was the only one around to see it. His family fought to keep the footage private, and after its viewing by police during their investigation, it was destroyed.
15. His funeral ceremony and burial took place at the Australia Zoo.
Ah, so it begins here, so it ends — wrapped up like a nice little life sandwich, but one we could've stood to have around much longer. Steve was born there, was married there, and raised his own kids there, so it's only right he'd be laid to rest at the Australia Zoo.
At the ceremony, the zoo's staff spelled out "Crikey" in yellow flowers. I'm not crying, you are. Okay, fine. We both are.
There are your 15 Irwinis, what we're calling a new species of facts specifically about Steve Irwin. We hope you enjoyed these Irwinis. We hope your dad pals do, too.
Say, next time you see a garden snake in your lawn, give 'em the ole "Crikey!" for me. Maybe teach your kid to do the same and keep the legacy alive. Steve would be proud.
These crazy facts are a part of our dad trivia series, where we drop some pop-culture science you can impress your dad pals with at the next BBQ.
Check out our previous edition where we featured crazy Facts You Don't Know About Robin Williams.