Star-Studded Table Read of 'Fast Times at Ridgemont High' Happening Tonight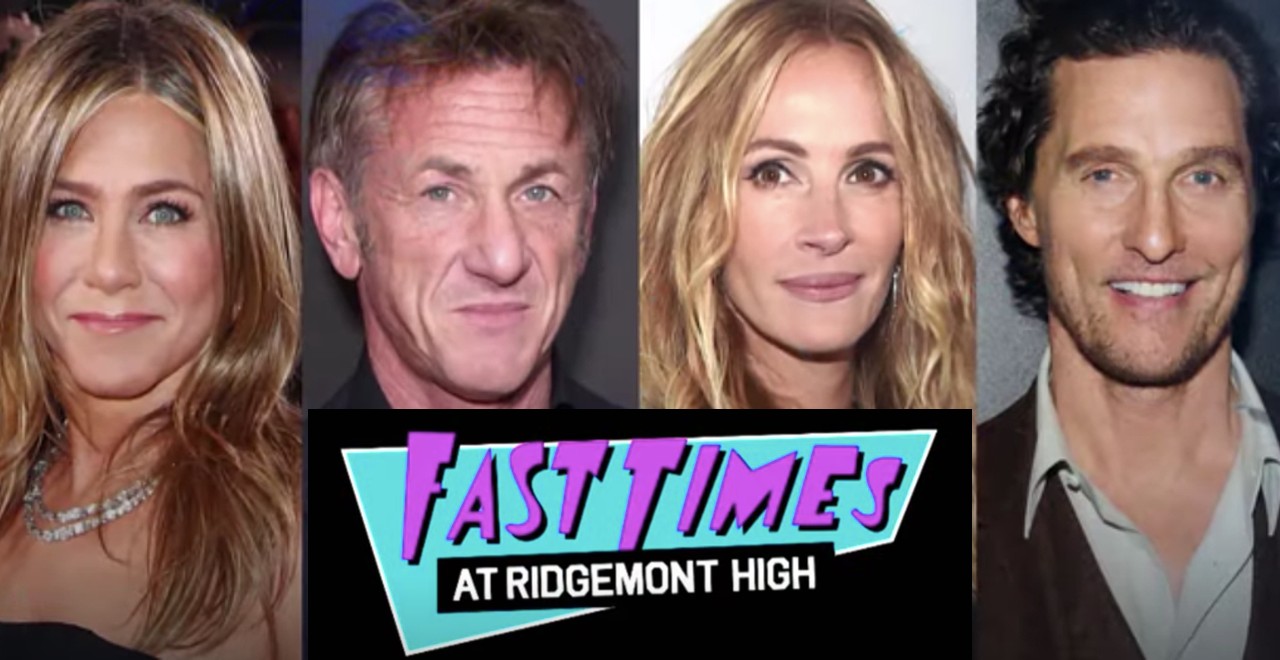 Though the past several months have been a new level of rough, a lot of exciting things have risen from the ashes. Our favorite places are closed, our favorite activities are postponed indefinitely – but the good news is, everyone is in the same boat. We've had to explore new ways of staying entertained, and at times, invent our own. Fortunately, so have our favorite celebrities, often in the form of virtual table reads and cast reunions from some extremely nostalgic movies and TV shows.
A decade after its release, the Scott Pilgrim vs. The World cast came together for a hilarious table read that brought us back to a time when finishing our popcorn too quickly was our only movie theater concern. For the ultimate nostalgia trip, Malcolm in the Middle's cast re-read the script of their very first episode 20 years later, which felt more like a family reminiscing than some actual family reunions I've attended. The latest volunteers offering to take us back to simpler times are a lineup of celebrities doing a virtual table read of the quintessential coming-of-age movie, Fast Times At Ridgemont High.
Nearly 40 years ago, Fast Times At Ridgemont High took us on a journey through the unforgettable real-life experiences of writer Cameron Crowe, who adapted the movie from his book. Crowe chronicled his experiences as he went undercover as a high school student in San Diego, and brought the wide range of characters he interacted with to life once again in his classic film. We met everyone's favorite stoner, Jeff Spicoli (played by Sean Penn), the archetypal hard-ass teacher Mr. Hand (Ray Walston), and a host of other teens just trying to come into their own without getting in too much trouble.
Now, Comedians Dane Cook and Ivan Dudynsky assembled a star-studded cast who signed on not only to give us some much-needed entertainment, but to benefit nonprofit organizations like Sean Penn's foundation, CORE, and the REFORM Alliance – both of which help fight the spread of COVID-19. The list of celebrities taking part includes Jennifer Aniston, Brad Pitt, Jimmy Kimmel, Morgan Freeman, Shia LaBeouf, Matthew McConaughey, and Julia Roberts, and more surprises are definitely in store. The table read is part of Dane Cook's "Feelin'A-Live" fundraiser, which will stream on September 17 at 9 pm ET on CORE's Facebook Page. Learn it, know it, don't miss it.