Daughter Defeats Dad in Historic College Basketball Coaching Matchup
There are few things more special than sharing a passion with your child — until the kid grows up and schools you in public.
At least, that's what happened with the Magarity family this weekend, when daughter Maureen faced off against her father Dave as rival coaches of the Holy Cross and Army women's basketball teams, respectively.
On Saturday, Maureen's Holy Cross Crusaders topped Army 80-46, in what's thought to be the first-ever dad-daughter coaching matchup in Division-1 history. She turned around and did it again on Sunday, leading Holy Cross to a 70-61 win.
However, Dave will have a chance to settle the score next month, with two more matchups against his daughter lined up. And, even if Army loses again the next go-round, perhaps the senior Magarity can take comfort in knowing his daughter learned from the best: him.
"In fifth or sixth grade, people would ask me what I want to do when I grow up," Maureen told the Telegram & Gazette. "I would say, 'I want to coach. I want to coach like my dad.'"
She grew up around the game, watching film and attending her dad's team practices, and it doesn't take a stretch of the imagination to picture lots of "Father of the Bride"-type driveway shootouts at the Magarity house.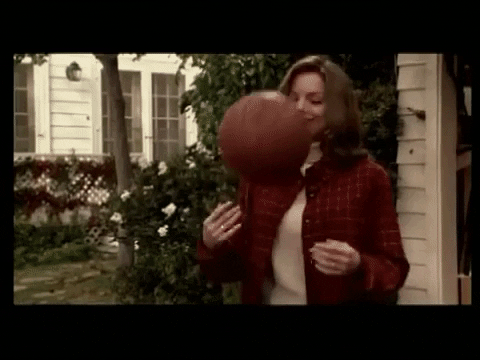 Maureen went on to play a year at Boston College, then transferred to Marist, where she was ultimately a captain and helped usher the Red Foxes to their first March Madness dance in 2004. After working as an assistant coach under her dad at Army, she spent 10 years coaching at New Hampshire before taking over the Crusaders' program earlier this year.
Dave has been coaching basketball for more than 40 years, and has been heading the Army women's team since 2006.
Before the weekend Daddy-Daughter duel, he had to fight back some big-league emotions, stating, "It's hard to put into words — it really hit me like a ton of bricks."
As far as the next round of matchups on Feb. 6-7, he's not the only one hoping to settle the score; his wife told Maureen's kids, with typical Grandma diplomacy, "I want Pop-Pop to win two and Mommy to win two."
But hey, even if he takes another set of Ls on the court, Mr. Magarity gets a big, fat DUB in fatherhood, from where we sit.