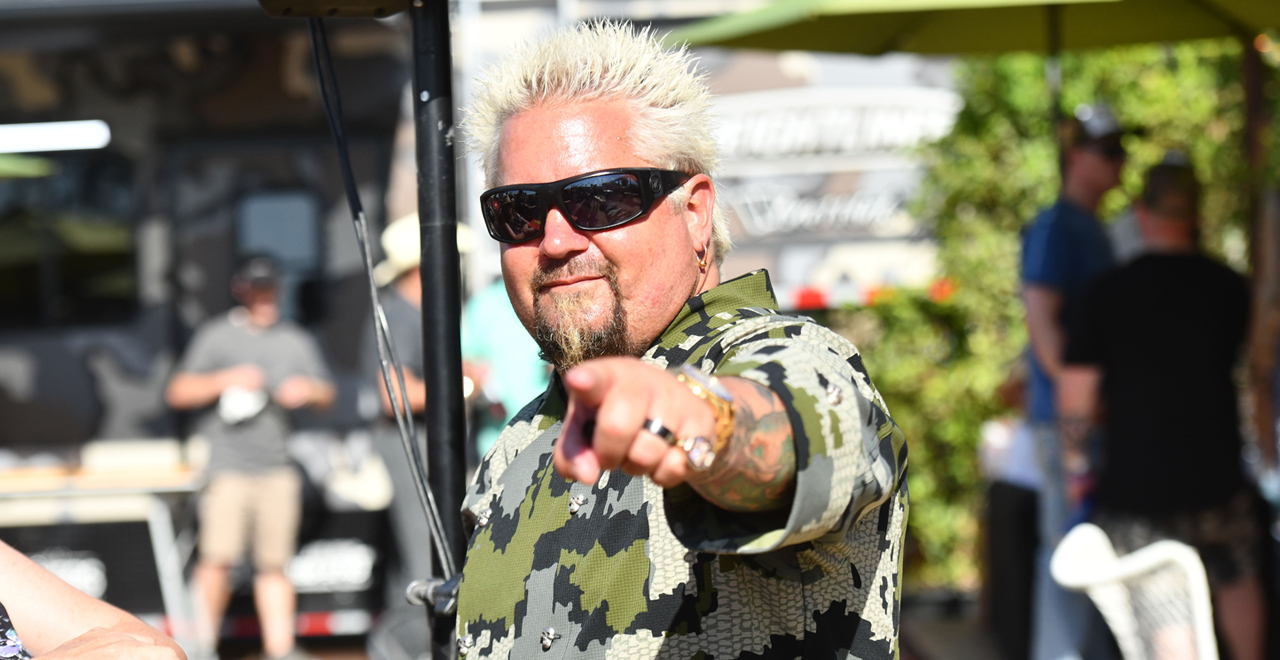 Credit: Getty/Scott Dudelson
The Mayor of Flavortown isn't the hero we deserve, he is the hero we need. Guy Fieri, the flashy food guy (I think that's his secondary title), is known as a TV personality. But his actions during the pandemic, like feeding first responders, bump the Mayor up a class, as he's helped thousands of people who are in a very tough spot with his fund for unemployed restaurant workers. To date, he's raised more than 21 MILLION dollars to help those often left on the margins.
When COVID-19 lockdowns started shuttering businesses and restaurants around the country, and with the government response woefully inadequate, Fieri's first inclination was to find a way to help. That's why he started the Restaurant Employee Relief Fund, which solicited donations (in addition to Fieri's seed cash) to be able to give micro-grants of $500 to out of work restaurant employees. People who couldn't pay their bills or make ends meet through no fault of their own.
The fund took off, helping some of the people most screwed by this pandemic. Fieri himself was the engine that propelled it, as he made appeals to major companies like Pepsi and Uber Eats to make sizable contributions to the fund.
They've helped more than 43,000 workers through the program in just seven weeks. Nearly 80 percent of those workers make less than $50,000 a year and said they'll be using the money towards rent/mortgage payments, student loans, childcare, and medical bills.
Say what you will about Fieri, this guy gets it.
BREAKING: Another mysterious monolith appears, this time in @flavortown pic.twitter.com/dbp4FcKQJZ

— Guy Fieri (@GuyFieri) December 1, 2020
And while some celebrities give a few bucks and move on (or worse, do NOTHING), Fieri keeps fighting for the little guy. The sad reality is this a band-aid at best and serves to highlight the egregious way so many workers have been abandoned by the government. Unable to work, and unable to earn to pay their bills, without enough aid to carry them through this difficult time.
Here's hopin' everyone is following the California Restaurant Association's lawsuit challenging LA's outdoor dining ban. We gotta keep Flavortown open for biz! https://t.co/4S3UsT2xj7

— Guy Fieri (@GuyFieri) December 6, 2020
Fieri is also coming out with a documentary called Restaurant Hustle 2020, showcasing just how restaurants attempted to survive during the pandemic. He's also opening a chain of delivery-only restaurants, Guy Fieri's Flavortown Kitchens, with more than 200 locations opening soon.
Simply put, the guy is keeping people employed, and finding ways to get money to those that aren't. The Mayor of Flavortown is doing more than any real politician these days. He's nacho average celebrity.