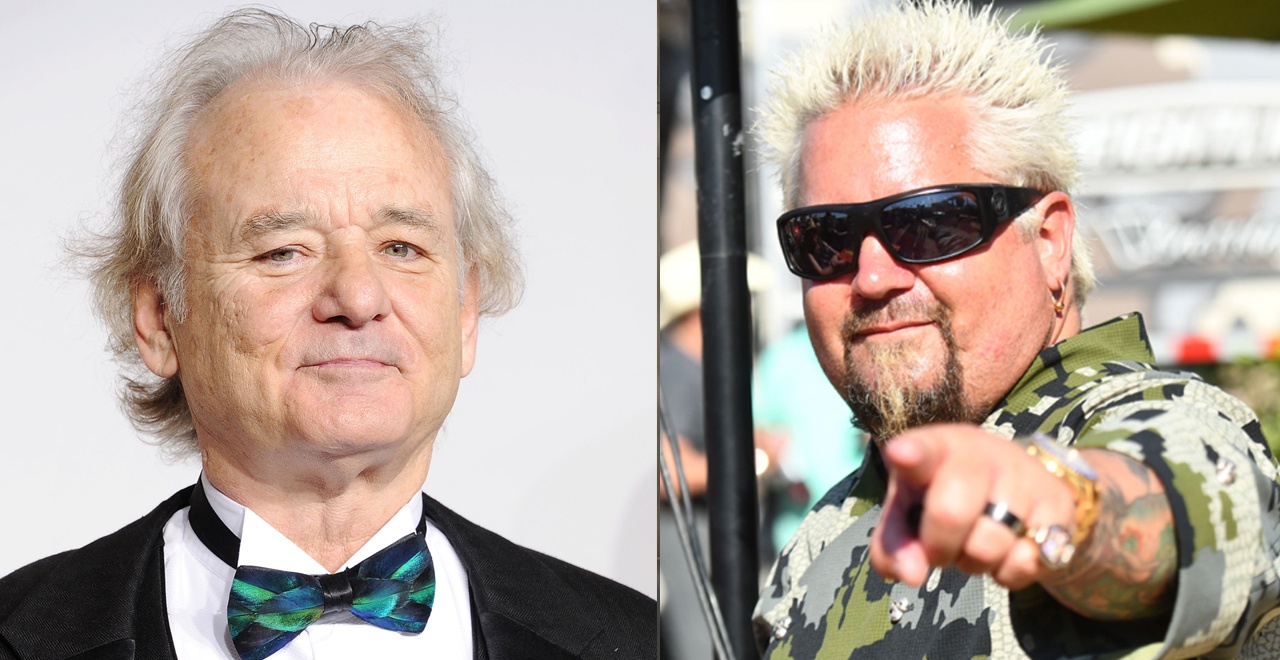 Credit: Getty/Jeffrey Mayer
Guy Fieri and Bill Murray are having a nacho cook-off for charity. That might be the coolest sentence you read all week. Or year. The Mayor of Flavortown will be taking on the comedy legend on May 15th on The Food Network's Facebook page, in the "Nacho Average Showdown".
The event will be to raise money for Fieri's Restaurant Employee Relief Fund (RERF), the charity that gives grants of $500 to restaurant workers affected by the COVID-19 pandemic. So far, he's raised more than $20 million for workers, many of whom have been out of work for months.
‼️ NACHO AVERAGE SHOWDOWN ‼️ @GuyFieri + @hunterfieri will battle Bill + Homer Murray in a nacho-building contest LIVE on our Facebook page! 👊👊 @carlahall, @terrycrews + @Shaq are joining too, all to support @NRAEF! 🔥 Head to https://t.co/Uu2t5M2dI9 on Friday @ 5|4c to watch. pic.twitter.com/elOWfCxPOy

— Food Network (@FoodNetwork) May 12, 2020
The duo won't be alone in their battle, either, as they enter this showdown with a tag team partner. Fieri will be partnered with his son, Hunter, and Murray will be joined by his son, Homer. It will be a classic father-son showdown, making one of America's favorite snacks.
To elevate the stakes, even more, there will be celebrity judges. Shaquille O'Neal and Terry Crews will be the ones handing down the final verdict, although it's tough to see anyone as a loser when they still end up with a glorious plate of nachos.
Fieri said the duo got the idea for the showdown from a bit they did on The Tonight Show with Jimmy Fallon.
Father-son events are right up our alley, obviously. And Fieri has been an incredible spokesperson for the forgotten food industry workers. And when it comes to Bill Murray, almost everything he touches is immediately better. So expectations are as high as they can get for a Nacho cook-off, this Friday at 5:00 p.m. EST.