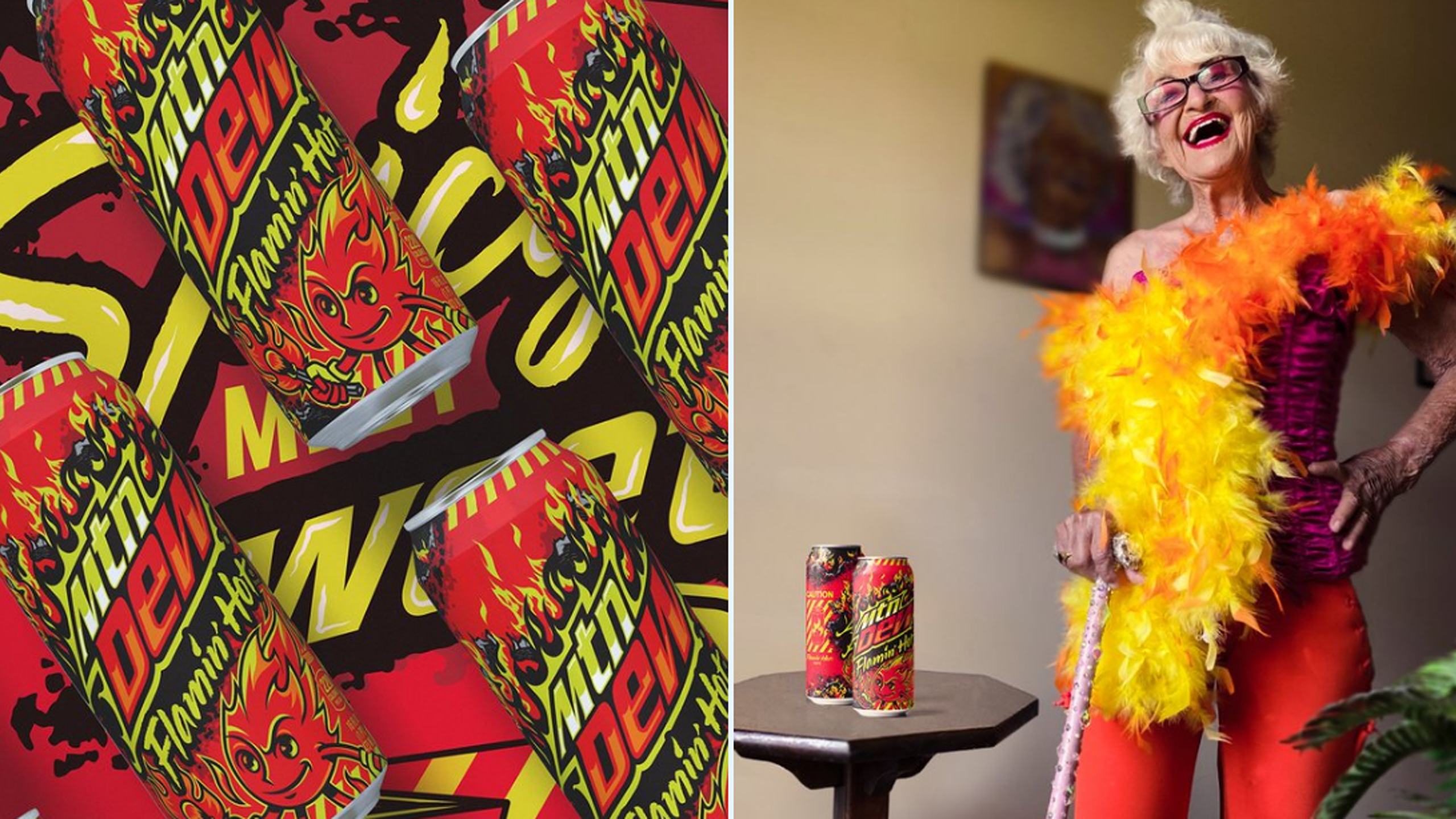 Credit: Twitter/MountainDew
New food combinations can be fun, like Flamin' Hot Mac and Cheese. And some new twists on old classics are not, like Valentine's Day Mac and Cheese. And then there are some so bizarre you truly wonder who they are for, and that's the case with the new Flamin' Hot Mountain Dew.
Sure, it kind of made sense that Mountain Dew would pivot into the hard seltzer game with Hard Mtn Dew. We get that, there's a market for that. But the limited-time online offering of this new "spicy and sweet" soda? WHO ASKED FOR THIS? Make like Elsa in "Frozen 2" and SHOW YOURSELF!
A PepsiCo spokesman called the new drink their most provocative beverage yet, and I guess that's a good thing?
What's sweet and spicy and killing the game? Obviously, @baddiewinkle … but also our daring new flavor MTN DEW FLAMIN' HOT! Coming exclusively to the DEW Store on 8/31! 🔥🔥🔥 #MTNDEWFLAMINHOT pic.twitter.com/Uu9aCHRzB9

— Mountain Dew® (@MountainDew) August 25, 2021
"We're excited for DEW Nation to taste the unique blend of spicy and classic sweet citrus flavor of MTN DEW," he said in a press release.
They also praised their brand's rich history of experimenting with flavors. And if a red can of spicy soda is what you're into, more power to ya, I guess. The cans are available later this month exclusively at "The Dew Store" (their website). And you can get apparel too, which presumably will taste like regular clothes.