Guy Fieri Opens "Flavortown Kitchen" Delivery-Only Chain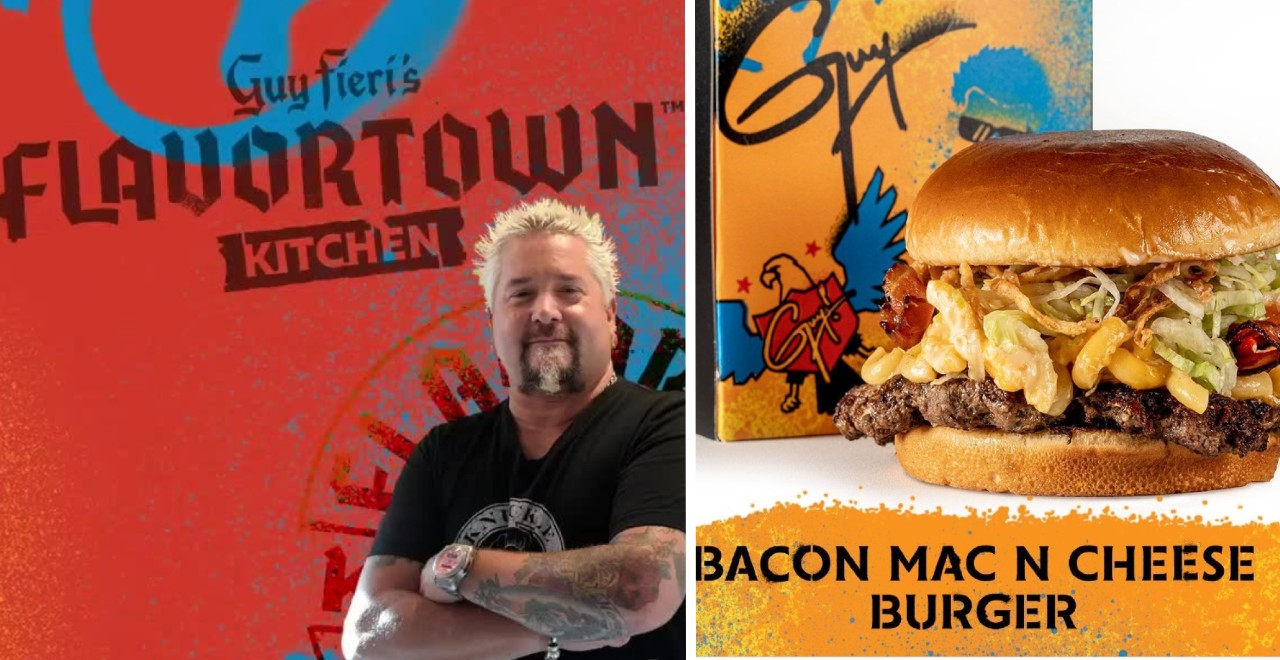 There has never been a time where we've needed comfort food more. And the king of comfort food, the Mayor of Flavortown himself, is here to deliver. Literally. Guy Fieri, Food Network superstar, has opened his "Guy Fieri's Flavortown Kitchen." Many of them, in fact.
Fieri is launching his delivery-only chain in 23 states and Washington D.C. Fieri isn't building any new restaurants, it's a "virtual chain", meaning he's operating out of industrial kitchens in existing restaurants, places that don't have nearly the volume they used to due to the pandemic. Places like Buca di Beppo, Brio Italian Grille, Brave Italian Kitchen, etc.
Now, just because he's operating out of existing kitchens doesn't mean he's just slapping his name on their food. Oh no, the menu will be VERY Fieri, with things like overstuffed burgers, fried pickles, Mac Daddy Man n' Cheese. All the food you want to eat during this brutal winter.
View this post on Instagram
So, depending on what state you live in, you can get his Jalapeno Big Poppers delivered to your doorstep today. And it'll help keep some restaurant workers employed in a ghost kitchen during a pandemic that has crushed the industry.
Yes, Guy Fieri is serious about making space in Flavortown for all Americans. So serious, his delivery-only concept is taking over (mostly) Italian-ish chain restaurant kitchens in 23 states, plus D.C. https://t.co/gwviMbnN3N pic.twitter.com/U2yMgF6Wqy

— Eater (@Eater) February 12, 2021
Fieri isn't the only chef working on pop-ups out of existing kitchens, but he's the only one doing it on this scale. Fieri has been one of the most visible and vocal advocates for restaurant workers, as he raised more than $20 million to give directly to people affected by the pandemic. He's also kept himself busy feeding first-responders.
View this post on Instagram
And who doesn't need a Mac and Cheese Burger or some Bourbon Brown Sugar BBQ wings to help them through the last few tough months of a global pandemic?