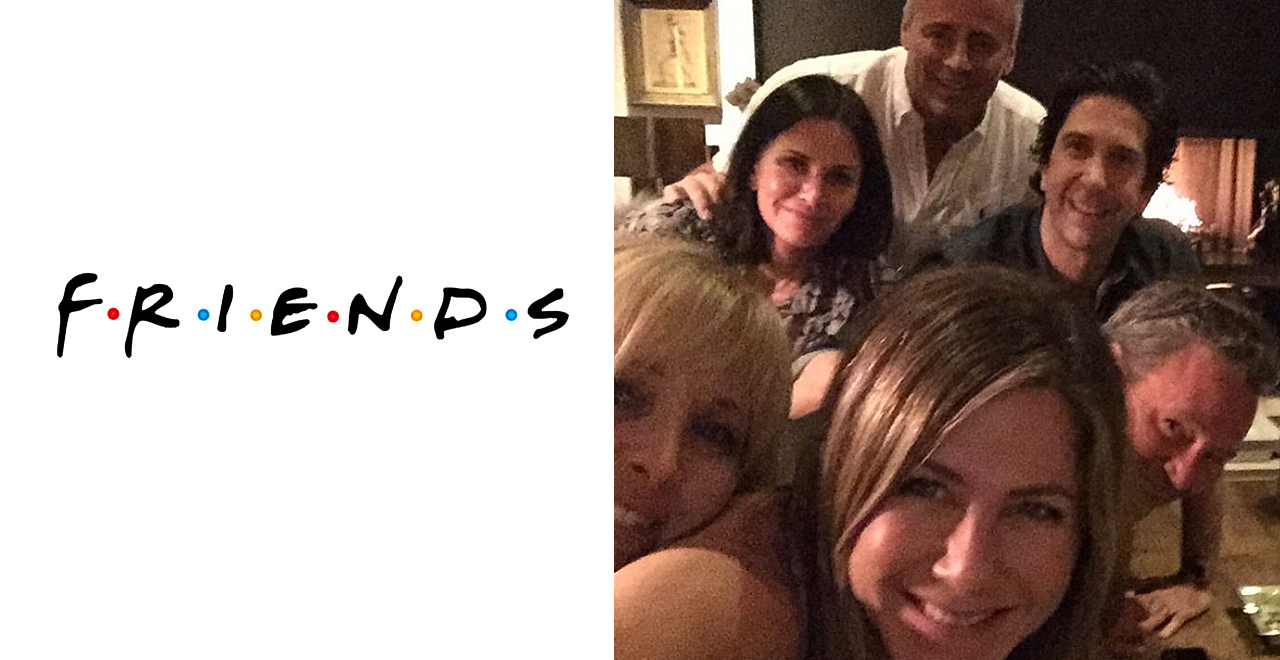 Credit: NBC / Instagram/jenniferaniston
A Friends reunion special is on its way. Could you BE any more excited?
The beloved (if second best) 90s sitcom has had something of a resurgence over the past few years, as old die-hards revisited and younger generations discovered the show on Netflix, binged the entire thing, and promptly wrote Buzzfeed articles about it. 2019 marks the 25th anniversary of the show, and the internet can't seem to get enough of it.
A reunion special makes sense, then, that in this era of reboots and remakes and sequels and prequels and re-imaginings, where every studio in the land is trying to cash in on existing properties (some are even cashing in on dead stars!).
The special is being developed over at HBO Max, HBO's forthcoming streaming service that will run you $15 a month to access the entire Friends series (which leaves Netflix at the end of the year), as well as The West Wing, Fresh Prince of Bel-Air, and a bevy of in-development originals.
Details on the special are few and far between, other than that it will be unscripted – i.e., not an episode of the show – and that it is far from a done deal. But the Hollywood Reporter indicated that the entire cast – Jennifer Aniston, Courteney Cox, Lisa Kudrow, Matt LeBlanc, Matthew Perry and David Schwimmer – and the show's creators David Crane and Marta Kauffman are open to being involved.
Aniston currently has the most high-profile gig as the headliner of Apple TV's new The Morning Show, and while promoting it she recently told Ellen DeGeneres that she was not into any kind of reboot or relaunch of Friends. But she is willing to reunite with her old castmates, one way or another: "We would love for there to be something, but we don't know what that something is. So we're just trying. We're working on something."
That something, whatever it is, looks to end up on HBO Max.
And her very first post after recently joining Instagram is definitely something:
View this post on Instagram