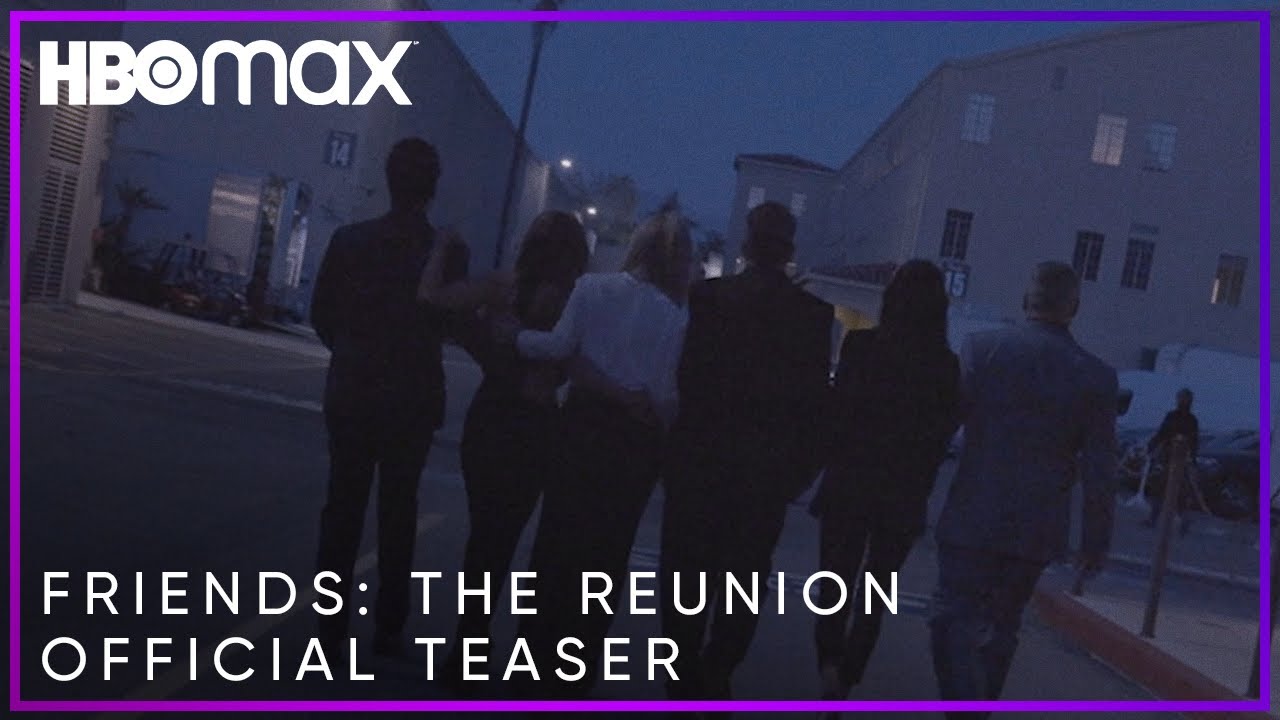 Credit: YouTube/HBO Max
It seems like ages ago that the Friends reunion was announced. And then Covid hit and it was delayed. And delayed some more. Well, it's finally coming, and soon!
Today, HBO Max released a completely empty teaser trailer – seriously, it's just a shot of the cast walking away from the camera as an overly dramatic instrumental version of the familiar theme song plays – and announced that the special will land on the streaming service on May 27th.
They also made up for the lack of sizzle in the teaser by laying out a long list of guest stars who will appear in the special, along with all of the original cast (Jennifer Aniston, Matthew Perry, Courtney Cox, David Schwimmer, Lisa Kudrow, Matt LeBlanc). Many of the guests have tenuous – at best – links to the popular sitcom.
The list includes David Beckham, Justin Bieber, BTS, James Corden, Cindy Crawford, Cara Delevingne, Lady Gaga, Elliott Gould, Kit Harington, Larry Hankin, Mindy Kaling, Thomas Lennon, Christina Pickles, Tom Selleck, James Michael Tyler, Maggie Wheeler, Reese Witherspoon and Malala Yousafzai.
Malala Yousafzai?! Wait, what?
Given that the special is an unscripted reunion, as opposed to a scripted look at where the characters are now, my money is on most of those guest stars giving testimonials about what the show means to them, but that's just a guess.
We'll find out for sure in two weeks! Until then, here's that underwhelming teaser trailer: