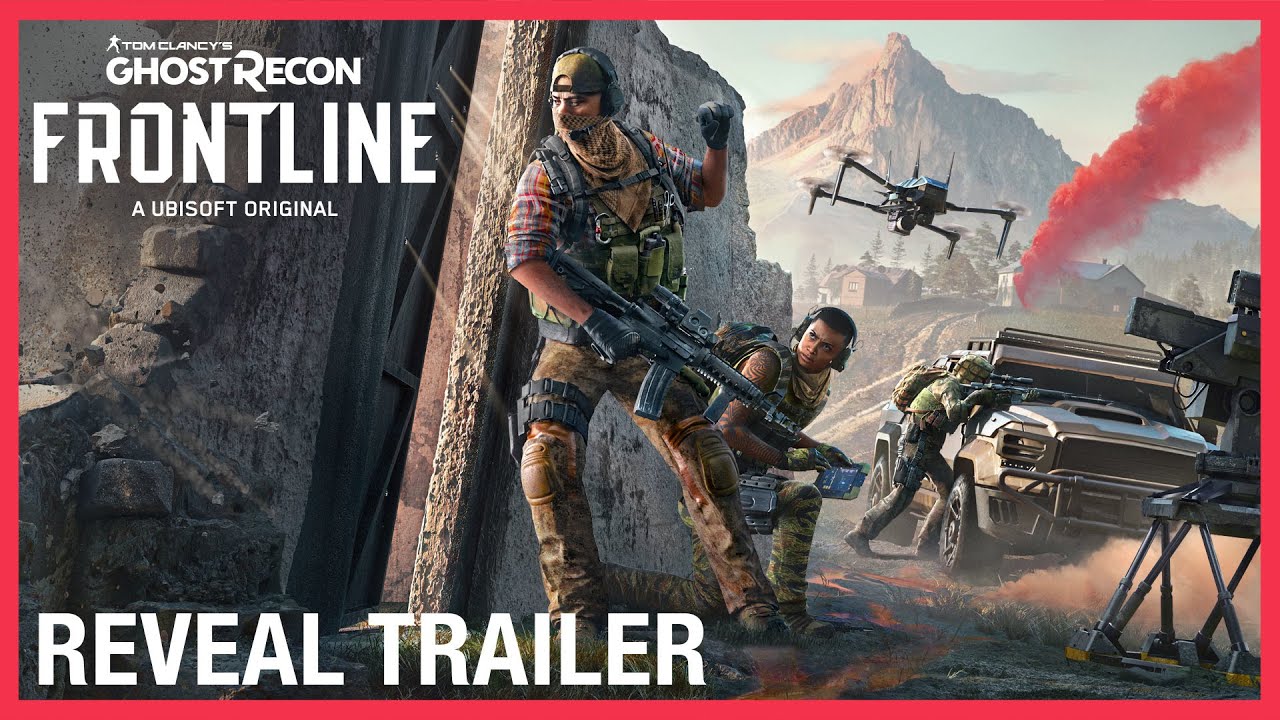 Credit: YouTbe/Ubisoft North America
Whether you like them or not, Battle Royales continue to dominate the video game market. PUBG started it all, Fortnite made it cool, and now everyone and their grandma is releasing one. It looks like Ubisoft is up next to take their own stab at the genre.
Ghost Recon Frontline is an upcoming free-to-play, 100-player Battle Royale that looks to shake the formula up a little bit. One mode specifically highlighted in the trailer is called Expedition. It will feature 100-plus players fighting as teams of three. These teams of three will need to work together to complete dynamic objectives on a massive open-world map set on an island called Drakemoor. How you go about collecting this intel is up to you, and you'll even need to interrogate enemies in order to acquire it.
Along with this new model, Ghost Recon Frontline will offer a variety of player classes known as "contractors". According to the press release, Ubisoft hinted at three contractor types that will be available at launch which includes:
Assault – provides great sustainability in close-range fights and overall proficiency maneuvers.
Support – offers superior protection with fortification abilities.
Scout – can easily recon the area for the squad, revealing and pestering enemies from a distance without fear of retaliation.
The cool thing is even during combat you can swap between these contractor types on the fly, which can change the tactics of each battle. "We can't wait to see players' reactions during the first test of Ghost Recon Frontline. We will be working hard to adjust the game accordingly throughout the several live phases planned before launch, as we want to deliver the most polished and entertaining experience possible for players," says Bogdan Bridinel, Creative Director at Ubisoft Bucharest.
The only problem I have with this is it looks an awful lot like Call of Duty: Warzone. Ghost Recon has always been third-person, so the jump to first-person really makes it look like a Call of Duty clone. I know you're gathering intel and swapping classes in-game, but how much of a difference will this make on the gameplay? Hopefully, it will be enough of a change to really separate this from all the other Battle Royale's out there.
I'm going to be upfront. I haven't played a Ghost Recon game since Ghost Recon: Advanced Warfighter on Xbox 360. I know, I know, it has been a very long time. I've been meaning to give some of the new installments a go, but I always seem to get sidetracked with something else. A free-to-play version might just be the hook that gets me back into the series. I do love the word "free" after all.
No release date has been set, but Ghost Recon Frontline will be available on Xbox Series X|S, Xbox One, PS5, PS4, Stadia, Luna, and Windows PC via Ubisoft Connect, with full cross-play available at launch. If you're interested, you can register now at ghostreconfrontline.com for a chance to play in early tests.